The roster that became Sharks Esports
Sharks Esports Latin America Rank #2 deNaro Matheus Hipólito gaabxx Gabriel Carli fra Matheus Fragozo prozin Wallacy Sales light Winicius César first came together in mid-January. The players on the team were experienced — many of them had played together on Valorant teams previously — but the roster was fresh.
Yet it didn't take long for the team to notch its first statement result: by mid-February the team beat First Strike champions Gamelanders Blue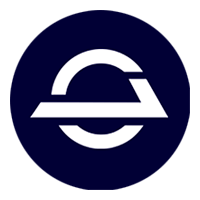 Gamelanders Blue Latin America Rank #3 Nyang Guilherme Coelho fznnn Fernando Cerqueira Jonn Walney Reis mwzera Leonardo Serrati BELKY Lucas Belchior .
Sharks seemingly carried that momentum into Stage 1 Challengers 3 and qualified for Masters. Unfortunately, the team's Masters 1 run was cut short by a quarterfinal run-in with eventual champions Team Vikings

Team Vikings Latin America Rank #1 gtnziN Gustavo Moura Sacy Gustavo Rossi sutecas Gabriel Dias frz Leandro Gomes saadhak Matias Delipetro .
But Sharks came back with renewed energy in Stage 2. The team beat Gamelanders again. And then did so once again in Challengers Finals. That victory put them into the upper finals for a rematch with Team Vikings. A defeat there sent them to the lower finals for a rematch against FURIA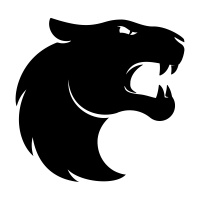 FURIA Latin America Rank #6 xand Alexandre Zizi Quick Gabriel Lima Mazin Matheus Araújo Khalil Khalil Schmidt Nozwerr Augustin Ibarra .
Before that match, Sharks Esports were 0-2 against FURIA — both matches played during Stage 2. Sharks were clearly the underdog, but they needed a win to qualify for Iceland.
Sharks beat FURIA 2-1 to secure a spot as Brazil's last representative in Iceland and for a rematch against Team Vikings in the Challengers Finals grand finals. Sharks lost once again, this time 3-1, to fall 0-4 against Team Vikings all time.
"After some training, we realized that we need to change our compositions and think differently within the game," Winicius "light" César said about Team Vikings. That training and different way of thinking has given the team some additional confidence against all of its opponents this week.
"We are training very well out here," he said. "We're confident and if we can impose our game we will win."
The team's fights are opened up by Jett specialist Gabriel "gaabxx" Carli and Wallacy "prozin" Sales, but much like Brazil's other representative in Iceland, Sharks' success is a team effort. Any player can take over the game to pick up the slack for a teammate who may be cold.
Their motivation comes from more than just their desire to win. light said he is playing for his family and his supporters as much as he is playing for himself, and that extra motivation may give them the boost they need to overcome their opponents new and old and take the crown in Iceland.
They've run over the favorites before. What's to worry about running over just a few more?