FURIA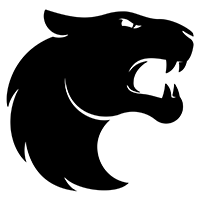 FURIA Brazil Rank #3 kon4n Vitor Hugo dgzin Douglas Silva mwzera Leonardo Serrati Quick Gabriel Lima Mazin Matheus Araújo Khalil Khalil Schmidt have added former TBK Esports
TBK Esports Brazil Rank #13 deNaro Matheus Hipólito chase Davi Mello matheuzin Matheus Lima ryotzz Leon Felipe luk Lucas Soares player Vitor "kon4n" Hugo as a sixth man ahead of the 2023 VCT season, separating the player from the core he has been with since the early days of Valorant.

FURIA
@FURIA
KON4N, GUERREIRO, DO POVO BRASILEIRO. ⚔️🇧🇷
Chegou a hora de vocês conhecerem o 6° jogador da nossa equipe de VALORANT!
Bem-vindo à FURIA,
@kon4n
! 🐾
#DIADEFURIA
#FURIAVal
For most of his Valorant career, kon4n has shared the server with the same players, often found alongside Matheus "matheuzin" Lima and Leon "ryotzz" Felipe. The remaining two slots have been filled by a multitude of players as the squad jumped from free agency, to paiN Gaming
paiN Gaming Inactive matheuzin Matheus Lima kon4n Vitor Hugo ryotzz Leon Felipe murizzz Murillo Tuchtenhagen pepa Matheus Colleto , and back to free agency, only be picked up by TBK Esports for 2022.
Under TBK, kon4n would go on to achieve the highest honors of his career. Noted for his duelist and — later in the year — initiator play, kon4n helped TBK become a Brazilian mainstay. They made it into Stage 1: Challengers, where a successful 3-1 group stage ensured they would return in Stage 2. Despite kon4n being his team's top performer, TBK couldn't replicate their results in the next Challengers, but had still amassed enough points for the South American LCQ.
kon4n's LCQ brought him and the team back into the limelight, despite an early 2-1 loss to KRÜ Esports
KRÜ Esports Latin America South Rank #2 keznit Angelo Mori NagZ Juan Pablo Lopez Klaus Nicolas Ferrari Melser Marco Eliot Machuca Amaro DaveeyS Santiago Galvis Ruiz axeddy Carlos Alberto . A strong lower bracket run saw them take down E-Xolos LAZER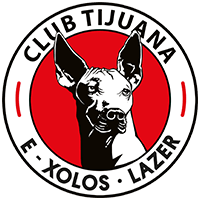 E-Xolos LAZER Latin America North Rank #12 PxS Joshua Guilherme Brunelli woddy Gabriel Cressoni Dobsha Juan-Diego Llobregat TwoPotz Matias Gutierrez Peloncito Oscar Israel Palacios Martinez , 9z Team
9z Team Latin America South Rank #3 deigara Gonzalo Funes Tuli Giulliano Pozo Massone rubkkoide Facundo Chavez mizu Gabriel Gonzalez david David Olivares , and Keyd Stars
Keyd Stars Brazil Rank #4 pollo Julio Silva liazzi Felipe Galiazzi krain Gustavo Melara pleets Marcelo Leite flainzz Felipe Saldanha as the team reached the lower bracket final. TBK's path to Champions ended with a 3-0 loss in the lower final to FURIA, bringing a bittersweet end to the team's year as they were let go in October.
For FURIA, the 2023 VCT season is the team's most important so far and their chance to drop their "best of the rest" reputation in Brazil. Despite being constantly deprived of Masters appearances, FURIA has always found success in the South American LCQ and has attended both Champions events, exiting in the top 16 both times.
FURIA's international debut in 2023 is scheduled for February 24, when they face T1
T1 Korea Rank #17 iNTRO Kang Seung-gyun (강승균) xeta Son Seon-ho (손선호) Sayaplayer Ha Jeong-woo (하정우) ban Joseph Seungmin Oh Munchkin Byeon Sang-beom (변상범) Carpe Lee Jae-hyeok (이재혁) in the Omega bracket at VCT LOCK//IN.
FURIA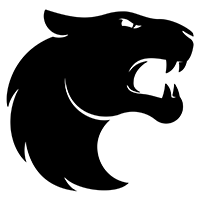 FURIA Brazil Rank #3 kon4n Vitor Hugo dgzin Douglas Silva mwzera Leonardo Serrati Quick Gabriel Lima Mazin Matheus Araújo Khalil Khalil Schmidt are now: