Sarindhorn "JinNy" Wanothayarnchai, the captain and IGL of X10 Sapphire
X10 Sapphire Inactive Poly Patcharapron Sanitchai JinNy Sarindhorn Wanothayarnchai Muffyn Chalita Buathong Babytz Pornlapat Wittayanan alyssa Annitta Peerwantanagul announced the players had parted ways with X10 and had entered free agency on December 21.

We are not under X10 Esports anymore so now we are F/A and we are looking for a new home to play tournament in 2023.

If any organization interested u can contact me directly.

looking for any offers, thank you

Roster
JinNy
Muffyn
babytz
Poly
Alyssa
Previously, on Nov 26, JInNy had tweeted that the team were still contracted under X10 but were looking for a new organization to call home. She also said the players would be sticking together and were looking for a sixth.
The roster performed consistently throughout 2021 under the name of MAD Army
MAD Army Inactive Poly Patcharapron Sanitchai Muffyn Chalita Buathong JinNy Sarindhorn Wanothayarnchai Babytz Pornlapat Wittayanan Anko and managed a runners-up finish at FSL Elite, the capstone event of the year. They were signed by X10 for the following year.
In 2022, they were fourth when it came to circuit points and again were extremely consistent in GC APAC Open 1 through Open 3. They also defeated Alter Ego Celeste
Alter Ego Celeste Inactive Alluka Tiara Bonilla Pleno Eisberg July Kusuma enerii Odella Abraham Ayumiii Nurul Aini nabbsky Nabila Sulthana in Open 3, the only team to have done so in the APAC GC circuit. They narrowly missed out on qualifying for VCT GC APAC Elite through circuit points after being eliminated in the group stage in Open 4.
They failed to qualify through the Open Overtime event as well. In the Last Chance Qualifier, the team redeemed themselves and qualified without dropping a map. X10 Sapphire went on to defy expectations and clinch in APAC's sole spot at the international GC Championship in Berlin after defeating AECL in the grand finals of VCT GC Elite.
In Berlin, they managed a top six placement, ultimately being eliminated from the event by eventual grand finalist Shopify Rebellion GC

Shopify Rebellion GC North America Rank #2 flowerful Kayla Horton KP Erika Lytle sonder Diana Zhang Lorri Lorrian Elad bENITA Benita Novshadian . The roster joins the ranks of other GC teams entering free agency such as Cloud9 White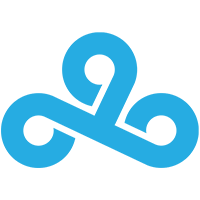 Cloud9 White Inactive Bob Bob Tran alexis Alexis Guarrasi Jazzyk1ns Jasmine Manankil katsumi Katja Pfahnl meL Melanie Capone and TENSTAR Nova
TENSTAR Nova Inactive Cla Clara Rossi Sliicyy Lucy Tran Kim Sophia Benfakir Nelo Mathilde Beltoise .
X10 Sapphire
X10 Sapphire Inactive Poly Patcharapron Sanitchai JinNy Sarindhorn Wanothayarnchai Muffyn Chalita Buathong Babytz Pornlapat Wittayanan alyssa Annitta Peerwantanagul were: