Once Riot Games revealed plans for VCT Game Changers expanding into Europe, XSET's female CSGO roster — consisting of Zainab "zAAz" Turkie, Julia "juliano" Kiran, Petra "Petra" Stoker, and Michaela "mimi" Lintrup — decided to switch to Valorant. They were one of the most accomplished female CS:GO squads, and with the addition of Anja "aNNja" Vasalic, the team made their debut in EMEA's first Game Changers event: 2021's Series I.
Calling themselves THE ORIGINALS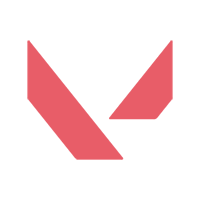 THE ORIGINALS Inactive juliano Julia Kiran zAAz Zainab Turkie Petra Petra Stoker mimi Michaela Lintrup aNNja Anja Vasalic , the unsigned roster ended up placing in the top four and were immediately signed by G2, under the name G2 Gozen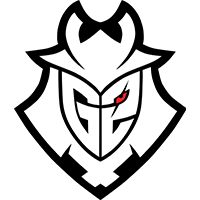 G2 Gozen Europe Unranked Mary Maryam Maher juliano Julia Kiran Petra Petra Stoker mimi Michaela Lintrup Glance Anastasia Anisimova .
Watch them.
Welcome G2 Gozen VALORANT to the
#G2ARMY
!
Their next tournament was 2021's GC Series II, where the team were undefeated throughout the Swiss stage but ended up again missing out on a top-two finish in the playoffs stage.
Finally, things began to click for the squad in Series III. They made it almost flawlessly through the Swiss stage, dropping only one map on their way to the playoffs. In the playoffs, they faced off against their future rivals Guild X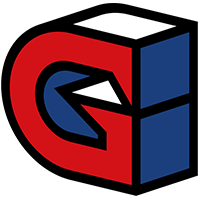 Guild X Europe Rank #98 aNNja Anja Vasalic Smurfette Yağmur Gündüz cinnamon Klaudia Beczkiewicz roxi Vivian Schilling ness Neslişah Demir in both the upper and grand finals, defeating them twice to finally win a tournament.
But that turned out to be the only title for that version of the roster. G2 Gozen's lineup was markedly different by the time they played their first match of 2022.
aNNja left the team, eventually joining Guild X, while zAAz announced her retirement from tournament play after 20 years of competition. In her place, G2 Gozen signed Maryam "Mary" Maher, who hadn't appeared in a tournament since she was a stand-in for TENSTAR Nova
TENSTAR Nova Inactive Cla Clara Rossi Sliicyy Lucy Tran Kim Sophia Benfakir Nelo Mathilde Beltoise in November 2021. Ex-Guild X player Anastasia "Glance" Anisimova rounded out the new G2 roster ahead of their first match of the new year.
Despite these changes, Gozen looked like a strong competitor heading into EMEA GC Series I. They had a flawless run throughout the event, dropping only one map in the finals against Guild X before claiming the title. They repeated the feat in Series II, again dropping one map in the Swiss stage to Guild X before winning the tournament with a 3-0 finals victory.
By this time, they'd racked up enough circuit points to qualify for Berlin if they could make it to the grand finals in Series III. EMEA's two spots were set to go to the team with the most circuit points and the team who won EMEA Series III. All G2 had to do was achieve one of them.
In Series III, G2 tore through the Swiss group stage with a perfect 6-0 record. In the playoffs, they continued their rampage with perfect 2-0 wins against the likes of Case Hydra
Case Hydra Europe Rank #31 Annie Alba García mimi Miriam Afilal fReeze Rocío Cárdenas Toki Maria Perez Poetite Mercedes Goicoechea and Rix.GG Lightning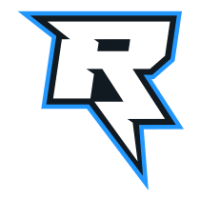 Rix.GG Lightning Europe Rank #15 until they faced off against Guild X in the upper semifinals. G2 Gozen ended up winning 2-1, after a dominant decider victory of 13-6 on Pearl, fueled by juliano's 377 ACS Reyna pick.
G2 went on to play Natus Vincere Celestials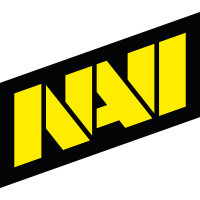 Natus Vincere Celestials Europe Rank #8 River Irmak Peküz Sephia Reyhan Şimşek Ritha Zeynep Sualp Gia Süreyya Bayel proxima Aslıhan Uslu in the upper bracket finals. Map one was NAVI's pick but G2 put up a strong defense, culminating in a 9-3 half in G2's favor. Gozen then fought off an attempted comeback by NAVI to win 13-9. Map 2 was G2's favorite, Pearl, and again, juliano's Reyna pick shone through. But even despite her six first kills and 300 ACS, NAVI managed to make it close. The map finished just short of overtime, with G2 closing it out at 13-11, cementing their place as the first grand finalist with their 2-0 win.
That, in turn, meant G2 Gozen were the first EMEA team to qualify for Berlin, securing their tickets through circuit points.
However, in the grand finals, they again faced off against their most consistent rivals, Guild X, who this time, came prepared to defeat the titans of G2. The series ended up heading to all five maps before Guild X were able to finally win a tournament in 2022 by winning map five, Icebox, 13-9.
G2nd place 🫡

See you at Champions!
G2 might have lost the battle in EMEA Series III but the war is still very much ongoing. With the top eight teams from across the world heading to Berlin, their pride, both regional and international, lies at stake. Will they be able to claim the crown, both for themselves and for EMEA?
G2 Gozen will face off against APAC's champions, X10 Sapphire
X10 Sapphire Asia-Pacific Rank #31 Poly JinNy Sarindhorn Wanothayarnchai Muffyn Babytz alyssa , on Nov. 15.