UPDATE: This article has been updated after FaZe officially confirmed Rawkus is a member of the team.
FaZe Clan has signed former Overwatch players BABYBAY and Rawkus to their roster.
ESPN's Tyler Erzberger first reported both signings.
This follows the retirement of both from the Overwatch League earlier last month.
BABYBAY and Rawkus on the OWL stage. Image credit: Robert Paul for Blizzard Entertainment
BABYBAY, like corey, was his team's starting hitscan before retiring and moving to Valorant. He was a key piece to the Atlanta Reign's top six playoff finish in 2019, when the Reign were the only team to defeat the Shock during their championship playoff run.
This is the second time Rawkus has played for the FaZe Clan organization. He previously played for the team as a member of their Overwatch roster from August 2016 to October 2017. He was one of three players to remain with the team for the entirety of their second run in Overwatch.
The pair of players put FaZe Clan's Overwatch League veteran total up to four as the two join corey and ZachaREEE. Marved is the only player on the FaZe Clan roster without Overwatch League experience.
Rawkus has played with corey and ZachaREEE on two separate Overwatch World Cup rosters. He was teammates with ZachaREEE in 2018 and won the World Cup in 2019 with corey. BABYBAY, on the other hand, did not play on the same team as his Valorant teammates during his Overwatch career.
These signings give FaZe Clan a full five-player roster. They recently signed Marved after first signing corey and later signing ZachaREEE.
The full roster will make their debut this weekend in FaZe's own $50,000 USD FaZe Clan Invitational.
The FaZe Clan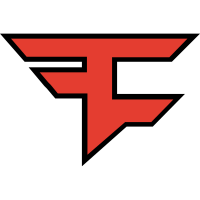 FaZe Clan North America Rank #6 BabyJ Hunter Schline ZachaREEE Zachary Lombardo BABYBAY Andrej Francisty Rawkus Shane Flaherty corey Corey Nigra roster is: