Illuminar Gaming
Illuminar Gaming Europe Rank #25 AjMERiTO Kacper Barszcz frontside Kamil Moroń grubinho Grzegorz Ryczko Nitro Karol Przedpełski snikk Sebastian Kamiński have entered Valorant by signing the Polish squad Chakalaka
Chakalaka Inactive snikk Sebastian Kamiński frontside Kamil Moroń AjMERiTO Kacper Barszcz Nitro Karol Przedpełski grubinho Grzegorz Ryczko .
Chakalaka were a relatively unknown team until VCT Stage 1: Challengers 2, when they took down unsigned
unsigned Inactive Jesse Adam Čtvrtníček MONSTEERR Ondřej Petrů kpiz Jack Pragnell neph Josh Munro m1sfit Geoff Woodward and HEET
HEET Europe Rank #17 DeadFox Bence Böröcz crazyd33R Gábor Német Barcode Kevin Bana bzt Renátó Bárányos V1CE Csaba Kaposvári before dropping to Team Heretics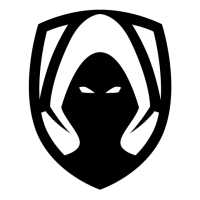 Team Heretics Europe Rank #3 AvovA Auni Chahade nukkye Žygimantas Chmieliauskas RUBINO Ruben Villarroel lowel Christian Garcia Antoran pAura Melih Karaduran in a hotly-contested Bo3. They followed their Challengers 2 run with a top-16 showing in Challengers 3 before being stopped by Entropiq
Entropiq Europe Rank #28 LaAw Mathieu Plantin Twisten Karel Ašenbrener HyP Damien Souville Taimou Timo Kettunen APO Tom Bonnion . The team also obtained a slew of first-place-finishes in minor regional tournaments, particularly in the Polish scene, although their success in pan-European competition has been mixed.
Poland has given Valorant great talents, as seen in Ballista
Ballista Europe Rank #44 Neex Sebastian Trela MORFAN Mateusz Świętochowski qxv Jakub Sawicki Buld Michał Sokal KEREME Przemek Bogdanowicz and players such as Patryk "starxo" Kopczynski and Patryk "paTiTek" Fabrowski. Under Illuminar's banner, Chakalaka too hopes to cement their place as one of Poland's best.
The new Illuminar Gaming
Illuminar Gaming Europe Rank #25 AjMERiTO Kacper Barszcz frontside Kamil Moroń grubinho Grzegorz Ryczko Nitro Karol Przedpełski snikk Sebastian Kamiński squad is: