The Mandatory.gg Cup returns, this time as part of Riot Games' Ignition Series, and boasts a €15,000 EUR prize pool to go along with it.
The tournament follows the first Mandatory.gg Cup, which took place in early April and saw fish123 beat out HypHypHyp and Ninjas in Pyjamas to take home €6,000.
128 rosters will participate in the single-elimination bracket, including 30 invited professional and influencer teams. Of the 128 teams, there will be many teams to follow, including appearances from nearly all teams from the WePlay! Invitational, such as G2 Esports, Ninjas in Pyjamas, fish123, and nolpenki.
Due to the open nature of the event, we can expect dozens of underdog teams looking to make their mark that you should watch out for. Our picks include the Turks of looking4org
looking4org Europe Rank #9 mavera Erim Sasal Turko Mehmet Özen Toronto Erdem Soğukpınar XiSTOU Göktuğ Canciğer pAura Melih Karaduran , who recently won the CLUTCH BATTLES Grand Tournament, the recently-crowned Francophone roster Opportunists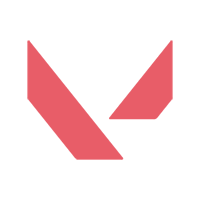 Opportunists Europe Rank #0 bramz Bayram Ben Redjeb rodeN Rodolphe Bianco TakaS Jonathan Paupard hoppY Dylan Aube logaN Logan Corti , StartedFromCS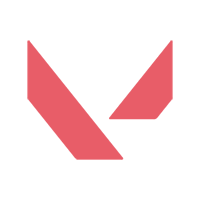 StartedFromCS Europe Rank #12 Ex6TenZ Kévin Droolans Maniac Mathieu Quiquerez Happy Vincent Schopenhauer beyAz Beyazit Körpe MateliaN AKUMAAAAA Alex Lo Bello , BIG
BIG Europe Rank #17 gob b Fatih Dayik alexRr Alexander Frisch AslaN Ceyhun Aslan Ultimate Alexander Pauls , and finally team xz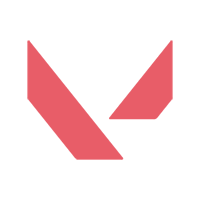 team xz Europe Rank #15 leakeN Artur Gonserovskij shocked flomaster Redgar sheydos Bogdan Naumov , who will be be disbanding after the tournament.
Format
The tournament will feature 128 teams, who face off in a Bo1 single-elimination bracket on Friday July 31. The quarter-finals and semi-finals will take place in Bo3 matches on Saturday, before giving way to the Grand Final, which will be played in a Bo5 on Sunday, August 2 at 7 PM CEST.
The €15,000 EUR (~$17,239 USD) prize pool will be distributed as follows:
1st: €10,000 EUR
2nd: €3,000 EUR
3rd-4th: €1,000 EUR
Broadcast
English Talent
Lauren "Pansy" Scott (Commentator)
Leigh "Deman" Smith (Commentator)
Michael "hypoc" Robins (Commentator)
French Talent
Adrien "Zerator" Nougaret (Commentator)
Corentin "Kiiper0ne" Pagny (Commentator)
Alexandre "Lutti" Delattre (Commentator)
Streams
Players will be allowed to stream their matches before the quarter-finals.
Schedule
The following is the tentative schedule outlined by Mandatory.GG. Note that, due to the size of the bracket, all these times are tentative and subject to change.
Friday, July 31
20:00 CEST / 14:00 EDT / 11:00 PDT - Round of 128
21:00 CEST / 15:00 EDT / 12:00 PDT - Round of 64
22:00 CEST / 16:00 EDT / 13:00 PDT - Round of 32
23:00 CEST / 17:00 EDT / 14:00 PDT - Round of 16
Saturday, August 1
15:00 CEST / 9:00 EDT / 6:00 PDT - Quarterfinals
18:00 CEST / 12:00 EDT / 9:00 PDT - Semifinal 1
21:00 CEST / 15:00 EDT / 12:00 PDT - Semifinal 2
Sunday, August 2
19:00 CEST / 13:00 EDT / 10:00 PDT - Grand Finals
Coverage
Keep up to date on matches with the Mandatory.GG Cup event hub and our homepage. We'll update player stats as soon as they're made available to us and you'll be able to follow how well individual players are doing on our event players page. Additionally, you'll be able to check agent stats in real time on our new event Agents page.