Masters EU has concluded with an upset 3-2 victory by Acend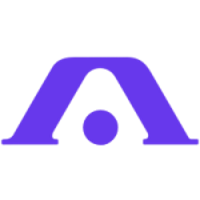 Acend Europe Rank #2 koldamenta Jose Luis Aranguren cNed Mehmet Yağız İpek starxo Patryk Kopczynski BONECOLD Santeri Sassi Kiles Vlad Shvets over First Strike champions Team Heretics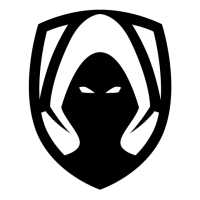 Team Heretics Europe Rank #3 AvovA Auni Chahade nukkye Žygimantas Chmieliauskas RUBINO Ruben Villarroel lowel Christian Garcia Antoran pAura Melih Karaduran .
Acend showed resolve amidst pressure to stage a comeback after facing triple match point in the fourth map of the series, Icebox.
Team Heretics jumped out to a commanding 9-2 lead in the match's first map, Split. Although Acend were able to make the map competitive, Heretics had built too big of a lead and closed it out 13-7.
No spectator would have been faulted for just assuming Heretics would roll on to an easy repeat of First Strike at that point, but Acend would not give up the match without a fight.
Bind was defined by Acend's ability to carry momentum, winning the first six rounds and last six rounds of the match in a 13-9 victory. Heretics responded with a 13-9 of their own on Haven.
The series picked up on Icebox thanks to intense games on each of the final two maps. Heretics appeared poised to repeat as champions of Europe when they went up 12-9, but Acend's veins were perhaps icier than the map itself. In the middle of Acend's comeback to force it to overtime, Patryk "starxo" Kopczynski stuck a defuse even after the cover of his Sage wall broke and he was exposed to Heretics' fire.
VALORANT Champions Tour
@ValorantEsports
That defuse was one of many moments critical to Acend's eventual victory. Acend closed out overtime soon after to take Icebox 14-12 and force the series into a fifth and final map.
Acend instantly put Heretics on their back foot on Ascent by taking an 11-3 lead. Heretics, however, are no strangers to clutching out high-pressured situations themselves and began clawing back into the game.
Their comeback was momentarily halted by an unreal ace from Mehmet "cNed" Yağız İpek to give Acend match point. Once again, this was a pivotal moment for an Acend team that eventually found themselves one round away from being pushed into overtime at 12-11. Acend won the 24th and final round to take Ascent 13-11, the series 3-2, and the crown away from Europe's First Strike champions.
To only mention that moment in cNed's contribution to Acend's win would be a disservice to the Turkish Jett superstar. He notched a grand total of 111 kills across all five maps, making him the only player in the server to cross the threshold into triple digits. He was the only player on his team to finish with a positive K/D, and he led the server in kills and ACS in three of the five maps.
But it's a team game and cNed couldn't have done it without his team. As evidence, the only one of those three maps that Acend actually won was the final map. Whether it was his team helping set him up, following him as he got an opening pick or made space, or sticking a defuse with nerves of steel, cNed had backup.
The five of Acend had the particularly tough challenge of taking on six capable players on Heretics as the team extensively utilized their full roster over the course of the series. Ruben "RUBINO" Villarroel and Melih "pAura" Karaduran both played four maps to make space for Dustyn "nieSoW" Durnas to play two of his own so the team could run a double duelist composition on those maps.
Žygimantas "nukkye" Chmieliauskas was the ultimate counterpart to cNed's starpower in a duel of elite fraggers. He led his team statistically in three of the five maps and put up an elite 33 kill and 360 ACS performance on Icebox in an attempt to put the series away in four. He even surpassed an ace to kill six in one round at one point on Icebox.
The grand finals were perhaps a snapshot of the tournament as a whole. cNed and nukkye led the tournament in ACS, average damage per round, and kills per round. cNed's entire run defined by their ability to clutch out games over favored teams with cNed putting together highlight reels.
Acend began Masters last weekend with a 2-0 lost to Ninjas in Pyjamas. So naturally, when they had to begin this weekend with a rematch against NiP to qualify for the playoffs, their tournament run appeared like it was going to be over.
Instead, Acend coasted to a fairly easy 2-0 to earn a spot in the single elimination four-team playoffs. Their next match was against one of the tournament favorites: FunPlus Phoenix.
That match began on Bind with a 13-7 win for FPX. While the opening map made it look like FPX were going to finally break into the grand final they missed out on in First Strike, even baiting some analysts, there were signs that Acend were just getting warmed up.
At one point, cNed landed a shot with his Operator before treating back into Hookah due to a rush from FPX. He smoked himself, pulled out his Jett knives, hit a shot with them through the smokes, and then peeked out and hit another immediately.
He carried that momentum into Ascent to lead his team to victory before they eventually closed it out on Icebox 14-12. That was the same score they won by on Icebox in the grand finals.
cNed had 27 OP kills in the match and followed that up with 21 OP kills in the grand finals. His opponents had 6 OP kills combined.
Following their match with FPX, starxo said on the post-game broadcast interview that he was "shaking still." In the pre-game broadcast interview heading into the grand finals, Acend coach Laurynas "Nbs" Kisielius said that their goal was just to make it to Masters in the first place.
The Acend roster was still brand new when they started the Valorant Champions Tour under the Raise Your Edge name a month and a half ago. The team had little experience together and failed to make deep runs in either of the first two Challengers events.
They weren't supposed to make Masters. They weren't supposed to be Ninjas in Pyjamas. They weren't supposed to beat FunPlus Phoenix or Team Heretics. But they did. They might have been shaking from the adrenaline of it all afterwards, but they weren't unflappable when in the game itself. starxo's defuse on Icebox was evidence.
He hinted that the team would be able to show such revolve under pressure in the grand finals after the FPX match. He said that FPX were the hardest team they've ever played and they felt better about playing Heretics than FPX.
Who knows which team he thinks they matchup better against now. It doesn't matter anymore. They beat both and are champions of Europe. And they've only existed for three months.