Update: New information has made it clear that Alter Ego Celeste has not been acquired as of yet. The article has been changed to reflect new information.
Multiple parties have been interested in the possible acquisition of Alter Ego Celestè
Alter Ego Celestè Asia-Pacific Rank #4 Alluka Tiara Pleno Eisberg July Kusuma enerii Odella Abraham Ayumiii Nurul Aini nabbsky , sources close to the situation have told VLR.gg.
The most notable of these organizations interested is Team Secret

Team Secret Asia-Pacific Rank #6 BORKUM Jim Timbreza JessieVash Jessie Cuyco DubsteP Jayvee Paguirigan Jremy Jeremy Cabrera . In addition, Talon Esports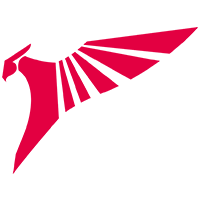 Talon Esports Asia-Pacific Rank #39 markL Mark Lester UdoTan Go Kyung-won (고경원) alongside several North American and other unidentified orgs have also taken a keen eye in Alter Ego Celeste. However, no deal to sign the roster has gone through as of yet.
The roster has been playing under Alter Ego for well over a year now, signing with the organization in March of 2021. Since then, they have since established dominance over the Game Changers ecosystem in APAC and have since taken eight official titles in Game Changers events, in addition to having only one recorded loss ever in the Game Changers circuit under Alter Ego.
With franchising looming, several organizations have looked at Game Changers teams for franchising due to further investments into the ecosystem by Riot, according to a tweet by Bo Hoogland. Team Secret, the most notable of the named interested parties, are one of many organizations that are currently within the interview stage for APAC.
Tiara "Alluka" Pleno, formerly of Nigma Galaxy Female
Nigma Galaxy Female Inactive , will complete the roster. She will replace Risalma "oreopheliaa" Agnia, who recently departed Alter Ego Celeste following APAC Game Changers Open 4. The new roster will be playing in Game Changers APAC: Elite, set to begin in the coming days.
The updated roster of Alter Ego Celestè
Alter Ego Celestè Asia-Pacific Rank #4 Alluka Tiara Pleno Eisberg July Kusuma enerii Odella Abraham Ayumiii Nurul Aini nabbsky is set to be: