Team Finest

Team Finest Europe Rank #18 xms Alexandre Forté MOLSI Michał Łącki ALIVE Gilad Hakim RECIDENT Ben Battash ponkt Daniel Punkt has announced the arrival of Alexandre "xms" Forté after his participation with the team in the Valorant Champions Tour qualifiers.
The former Envy, Team LDLC, and Team Heretics CS:GO player confirms his transition to Valorant by joining the Israeli organisation. Before this move, he briefly played for Almost International
Almost International Europe Rank #0 stanley fxy0 Joey Schlosser B1GGY Morgan Madour DPS Harry MacGill Sunset Danila Soloviov alongside B1GGY . With his new teammates, he finished first in second qualifier for the Nicecactus February Trophy ahead of the Polish Pit Stop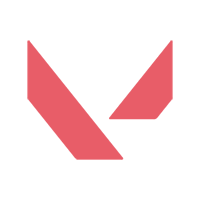 Pit Stop Europe Rank #26 Katu nt YouBreak saiko Stix vilczek nt .
Prior to the addition of xms, Finest had been looking for a new lease on life after benching Jack "kpiz" Pragnell and Shon "ShonP" Trikisha and signing Michał "MOLSI" Łącki from Entropiq
Entropiq Inactive . The team had already achieved results in European tournaments, including two victories: one in the LVP Genesis Cup Sombras ahead of Cream Real Betis
Cream Real Betis Europe Rank #72 iDex Sammy Van de Weghe Bromas Jose-Antonio Ramos Gonzalez PoPiFresH Mario González XeoN Carles Garcia kyrrz and the second in the Versus Legends after beating Anatolia Esports
Anatolia Esports Europe Rank #79 lauress Toprak Kaynak sociablEE Volkan Yonal ryden Umut Salaş yT Yiğit Özden hatex8 Cüneyd Baş in the final.
The team made it to the round of 32 in the Challengers 2 qualifiers before falling to Inside Games
Inside Games Europe Rank #34 humliK SH0UTy Michal Glacner Jesse Adam Čtvrtníček blblblbl Eryceu Erik Čepela . They will have their next shot at qualification on March 2 at the start of Challengers 3.
Team Finest

Team Finest Europe Rank #18 xms Alexandre Forté MOLSI Michał Łącki ALIVE Gilad Hakim RECIDENT Ben Battash ponkt Daniel Punkt is now: