Portuguese organization SAW
SAW Europe Rank #43 Addicted Eduardo Torres KILLDREAM João Ferreira Phatt Alexandre Silva dimaxx Dmytro Paliy starkk Gabriel Marques have signed Warriors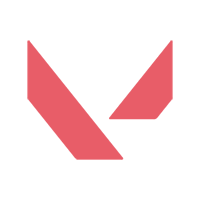 Warriors Europe Rank #0 Addicted Eduardo Torres KILLDREAM João Ferreira dimaxx Dmytro Paliy Phatt Alexandre Silva starkk Gabriel Marques , the leading squad in the country.
The original roster was formed in June 2020, mixing a core of former Overwatch pros with a former CrossFire and a former CS:GO player. The team found early success and later acquired a coach and swapped out one of its players for Gabriel "starkk" Marques.
Throughout 2020, Warriors earned a reputation as a top Iberian team, consistently placing in the top 4 of several national and regional tournaments, albeit lacking success in the LVP Genesis Cups. These were open to Europe, but the team were quickly eliminated in the first one by Heretics, later finishing in the top 12 of the Radiants tournament.
Portugal has been an absent region in 2021 with no national tournaments hosted as of yet, so the team has looked to Europe for competition. After missing out on the Home Ground qualifier in the last game against CGN Esports
CGN Esports Inactive , they prepared themselves for the VCT Stage 1 Challengers 1 Qualifier.
They were the most successful Portuguese team in the Riot qualifier, finishing one round ahead of FTW Esports
FTW Esports Europe Rank #41 Fizzy jannyXD TugaTV Rui Ribeiro KenzmPs Ds Daniel Silva and S2V Esports
S2V Esports Europe Rank #119 jON4Y João Coelho OLIZERA Diogo Oliveira rlz Miguel Martins raxtazzz Bruno Santos k0mpa Carlos Nunes , two other national squads. They missed out from the Main Event in the final match, losing to the Swedish Guild Esports squad.
SAW are a year into their esports venture after forming in January 2020. They now pick up their second squad following a year of great accomplishments with their CS:GO roster, hoping again to be known as the best of Portugal.
The lineup acquired by SAW
SAW Europe Rank #43 Addicted Eduardo Torres KILLDREAM João Ferreira Phatt Alexandre Silva dimaxx Dmytro Paliy starkk Gabriel Marques is: