ZETA DIVISION
ZETA DIVISION Japan Rank #1 Laz Ushida Koji crow Maruoka Tomoaki Dep Yuuma Hisamoto SugarZ3ro Shota Watanabe TENNN Tenta Asai and Paper Rex

Paper Rex Asia-Pacific Rank #1 CigaretteS Patiphan Porsi mindfreak Aaron Leonhart Jinggg Wang Jing Jie f0rsakeN Jason Susanto Benkai Benedict Tan d4v41 Khalish Rusyaidee have survived the first round of elimination in Masters Reykjavik, respectively eliminating Team Liquid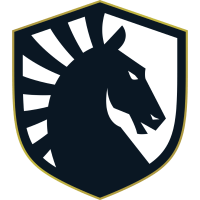 Team Liquid Europe Rank #3 Jamppi Elias Olkkonen nAts Ayaz Akhmetshin Sayf Saif Jibraeel Redgar Igor Vlasov soulcas Dom Sulcas and The Guard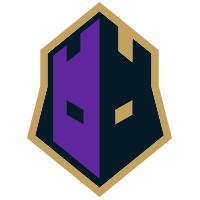 The Guard North America Rank #5 trent Trent Cairns in the process.
Today's winners now have a day off to rest and observe their next opponents, returning to the servers on April 18.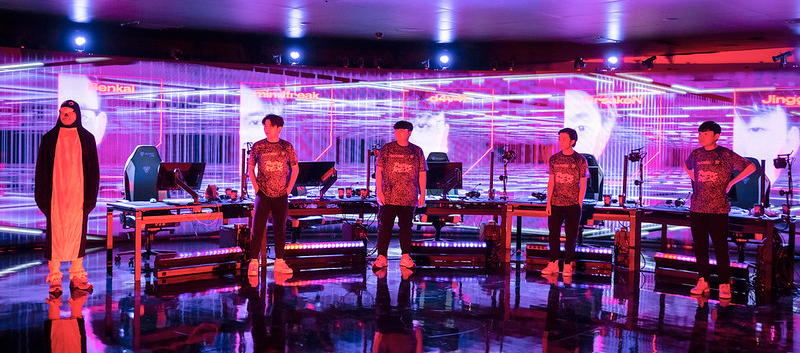 Not even in the face of elimination will Benkai give up his antics. (Photo: Colin Young-Wolff/Riot Games)
After suffering a tough 2-0 loss in the upper bracket against G2, ZETA DIVISION wanted to keep their Cinderella story alive coming into today. The last time ZETA played a European team, they eliminated FNATIC

FNATIC Europe Rank #2 Leo Leo Jannesson Derke Nikita Sirmitev Boaster Jake Howlett Chronicle Timofey Khromov Alfajer Emir Ali Beder — EMEA's #2 seed — from the tournament 2-0. This time, they were playing against Liquid, EMEA's third seed that shouldn't ever have been.
"If a few rounds had gone the other way we could have won," Connor "Sliggy" Blomfield said about their close quarterfinals bout against LOUD. "We didn't dwell on it too much. We watched back some of the demos, I think we felt like we could have won all of the maps, so that was quite positive. We changed up some of our things. Going into ZETA, we did a lot of research and, honestly, we were confident going in."
Entering Fracture, ZETA looked poised to take another dominant win. Liquid only found two rounds, one of them thanks to a 1v2 clutch from Nabil "Nivera" Benrlitom on A, in the first half of the game, as it ended 10-2. But on the defense, Liquid started to put up a fight.
"We haven't played against Viper-Astra much. It's normally a Viper-Brimstone or something like that. They had a lot of stopping power," Sliggy said about ZETA's defense. "Honestly, we didn't play ballsy enough. We could have tried to disrespect their contact, walk out and then bust. I think we were just a little bit scared, a little bit jittery, we should have come out way more confident and believing in ourselves just nursing onto sites and following through."
Liquid won the pistol. Adil "ScreaM" Benrlitom then sniped down four with his Marshal whilst defending B, placing his team in an optimal position to recover to an 11-7 scoreline. Shota "SugarZ3ro" Watanabe and Yuuma "Dep" Hisamoto, the latter clutching against two, gave ZETA DIVISION their 12-7 map point, which the Japanese squad used to close out the game 13-7.
"We didn't run any of our strats until a lot later in the game, so that was definitely a mistake," Sliggy said.
Much like ZETA had a destructive first half of Fracture, so did Liquid. They gave up just two rounds midway through their attack, finding a 10-2 half. From there, Liquid had no trouble in reaching a 13-4 victory that tied the series up, with ScreaM capping the map by knocking down three on A.
Coach Sliggy said that realizing they weren't being bold enough, mixed with underlying confidence in their Haven play, is what helped them win the map in such dominating fashion.
Turning to Split, ZETA were the ones to find a strong 5-1 start. Liquid weren't about to let another easy map escape and bit back, chaining four rounds that narrowed the gap, Nivera equalling the score at 5-5 with a 3K. Two rounds later, Dom "soulcas" Sulcas gunned down three and tied the score at 6-6.
"6-6 is a good half, especially when you lose pistol. So we were super pumped with it. We felt that, even if we lost the pistol, we were in a good position. We felt like we had a good read and knew what was coming," said Sliggy.
But they didn't.
In the second half, ZETA kicked their game into overdrive and won its first five rounds. L1NK won a 1v1 clutch against crow to give Liquid their only point of the second half, and ZETA quickly ended the match afterwards at 13-7, eliminating yet another EMEA team from Reykjavik.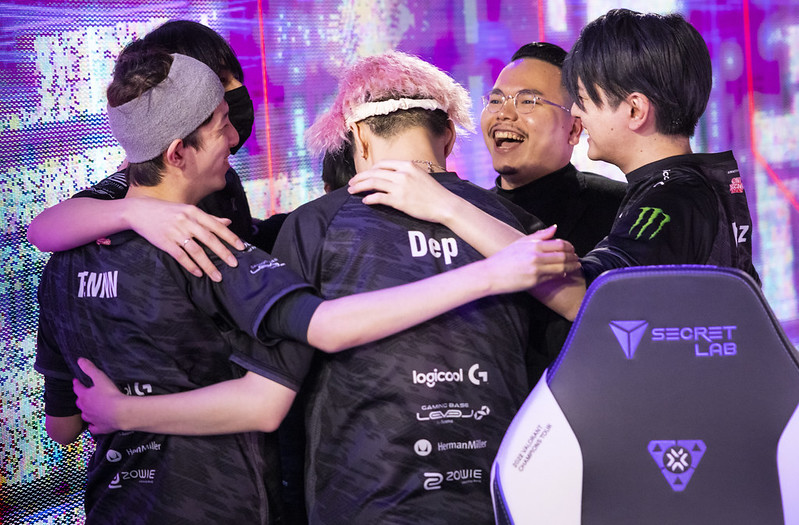 ZETA DIVISION's Cinderella run lives on. (Photo: Colin Young-Wolff/Riot Games)
"They kind of just hit their shots," Sliggy said. "We didn't get good trades in. We just misplayed it and honestly they were really good. They were hitting so many shots and they played and adapted incredibly well."
Having suffered a 2-1 defeat, Liquid have been eliminated from Masters Reykjavik. ZETA DIVISION, however, will live to see another day of competition. They'll face DRX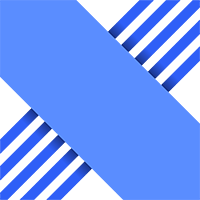 DRX Korea Rank #1 stax Kim Gu-taek (김구택) Rb Goo Sang-Min (구상민) Zest Kim Ki-seok (김기석) BuZz Yu Byung-chul (유병철) MaKo Kim Myeong-gwan (김명관) Foxy9 Jung Jae-sung (정재성) or OpTic Gaming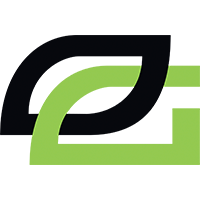 OpTic Gaming Inactive in the second round of the lower bracket on April 18.
"That's a good question," Liquid's coach replied when asked if the team could go back home with their heads held up high. "Unless we win, I'm always going to be disappointed. I know this was like a free chance and we were very lucky to be here, for lack of better words. But if we don't win I'm never going to be happy with it. I guess we did okay… I thought it could have gone a lot worse, we changed a lot of stuff and we performed okay with some of the stuff we changed so we can look back at that and be confident. But yeah, dude, I just want to win everything. I think we could have done better."
Both Paper Rex and The Guard were close to upper bracket victories on April 15. Paper Rex blew an early map advantage, while the NA representatives weren't able to close out their match with a win. At the same time, they were the only two teams directly seeded into the playoffs that lost their opening matches and now found themselves in the lower bracket.
But this was the match Paper Rex wanted. Benedict "Benkai" Tan wanted to experience playing against "the new kid on the block" who "came out of nowhere and just swept the entire NA scene." The Guard's coach, Matthew "mCe" Elmore, stayed up late the night before to prepare for today's match where he expected just one thing:
"Chaos."
Paper Rex's Jason "f0rsakeN" Susanto said the team wanted to avoid focusing on antistratting, as it would lead them to overthinking during the game. The APAC representatives wanted to play for fun and enjoy today's game.
The Guard picked Haven, but soon found themselves in a tough position. Down at 5-1, they took a timeout to try and remedy the situation. After winning a sixth round, Paper Rex dropped two to allow The Guard to narrow the scoreline to 6-3. At that point, back-to-back 4Ks from both f0rsakeN and Jonah "JonahP" Pulice elevated the score to 7-4. Paper Rex then found the final round of the half to enter the second half up 8-4.
"We were playing very timid and different from how we normally play," Michael "neT" Bernet said. "For the style of Haven and how you play it as a map, you have to be very aggressive, fight for bombsites and play for retake on the other sites. But we just didn't play how we normally play, we came out very timid and I just think people were kind of nervous. "
Paper Rex kept climbing on their defense, taking three to reach 11-7. At this point, The Guard called their second timeout, which they used to find three more rounds and reach 12-10. They weren't able to fully consolidate the comeback, though, as Paper Rex managed to close out the map 13-10.
"We were playing to not lose and we didn't want to make mistakes because of the huge following, the huge… like, the cameras on you," neT said. "Honestly, if you think about it — trent 's a kid, he's 17. I'm 19, valyn 's 19 — if you think about it, the pressure kind of gets to you. Obviously, that's not an excuse and it shouldn't be. But I'm just saying my opinion."
f0rsakeN ended today's series with 12 multikills, second only to Jinggg.
Moving on over to Split, neither team wanted to give up the first half and the chaos mCe had foretold appeared. With Paper Rex up 4-3, valyn and neT took back the lead for their team. That lead was short lived, as both teams fought neck and neck to try and find whatever advantage they could. At 6-5, Wang "Jinggg" Jing Jie took care of all of The Guard by himself to tie the half at 6-6.
After dropping the pistol round, f0rsakeN sniped down three with a force-bought Marshal to keep the score tied up. That round allowed Paper Rex to climb to double digits, chaining another four rounds for an 11-7 lead. The Guard took a timeout to win one final round, before Paper Rex shut the series down with a 13-8 win.
"The defining factor was our nerves and how we played as a team," neT said. "I would say on nine out of 10 times, if we played how we know we can, we should have won. It's unfortunate, I'm not downplaying their win at all. Congrats to them, they played very well and they deserved it."
"I would attribute [our performance] to nerves and I will say, in time, we'll fix that. But, right now, it's just going to take some time. We need more experience, that's the biggest thing in my opinion."
But The Guard's neT was still able to take some positives from their time in Reykjavik, despite their winless appearance.
"For a short while it's going to sting, but on the bright side it really shows the potential that we have and we're really grateful for how far we've come as a team. We can't wait to prove how we can be to the whole world."
With this loss, NA's #1 seed has been eliminated from Masters Reykjavik. While The Guard will now pack their bags, Paper Rex move on to the second round of the lower bracket to face either G2 Esports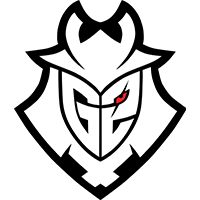 G2 Esports Inactive or LOUD

LOUD Brazil Rank #1 aspas Erick Santos saadhak Matias Delipetro Less Felipe de Loyola tuyz Arthur Andrade cauanzin Cauan Pereira .
Looking ahead
Masters Reykjavik's upper bracket returns tomorrow, with its two semifinals. While the winners will advance to the upper bracket final, the losers will be dropped down to their respective flipped lower bracket matches.
Tomorrow's games are: