The T1 x Nerd Street Gamers VALORANT Showdown has ended with Team SoloMid
Team SoloMid North America Rank #2 hazed James Cobb Drone Taylor Johnson Wardell Matthew Yu Subroza Yassine Taoufik reltuC Stephen Cutler taking the title in an undefeated tournament run, losing just two maps in the entire tournament.
TSM took the title by winning 3-0 over T1

T1 North America Rank #4 brax Braxton Pierce AZK Keven Larivière crashies Austin Roberts Skadoodle Tyler Latham food Victor Wong in the grand finals after starting with a 1-0 map advantage from besting T1 earlier during the upper bracket finals.
This was the first North American tournament in Riot's Ignition Series, a series of tournaments sponsored directly by VALORANT's publishers.
TSM star OPer Wardell led the tournament in K/D with 1.69 kills for every death. He capped off his strong tournament performance by leading the server with 30 kills in the final map of grand finals.
Other statistical standouts include TenZ , who led the tournament in average combat score and was second in K/D despite being eliminated in the group stage, Hiko , corey and Wardell's teammate Drone .
Top performers in the T1 x Nerd Street Gamers Showdown, by kills per round
The weekend's competition served as the first taste of what major VALORANT tournaments could look like. Competitors played for the largest prize pool yet in a VALORANT tournament between professional teams. The 16-team field was composed of a mix of teams who were invited directly and entered through qualifiers.
It was the teams invited directly who stole the show in the end. Seven of the eight teams who made it to the final playoff bracket were invited to the tournament directly. together we are terrific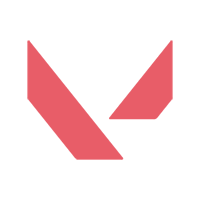 together we are terrific Inactive c4Lypso Abdo Agha kaboose Jake McDonald aKis Adam Kisseberth FNS Pujan Mehta mummAy Anthony DiPaolo was the lone qualified team who made it to the bracket, making it in over an invited Cloud9
Cloud9 North America Rank #6 TenZ Tyson Ngo Relyks Skyler Weaver mitch Mitch Semago shinobi Josh Abastado squad in the group stage.
FaZe Clan
FaZe Clan North America Rank #12 corey Corey Nigra ZachaREEE Zachary Lombardo Marved Johnny Nguyen made their VALORANT debut in the tournament, although with only one of their two signed players— corey —in attendance. This was also 100 Thieves
100 Thieves North America Rank #20 Hiko Spencer Martin YaBoiDre Diondre Bond Valliate Keane Alonso Venerated Zachary Roach Pride Alfred Choi 's first VALORANT tournament and the first public sighting of the team's ex-Highground core since beta. Sentinels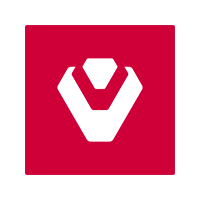 Sentinels North America Rank #1 sinatraa Jay Won ShahZaM Shahzeeb Khan SicK Hunter Mims zombs Jared Gitlin dapr Michael Gulino also broke their hiatus and competed for the first time since early May.
Still, the same powerhouses persevered over the newcomers in the end. Despite a strong fourth place performance from FaZe Clan, the tournament was ultimately decided between T1 and Team SoloMid. The two teams met in both the upper finals and the grand finals and were trailed by an Immortals
Immortals North America Rank #5 Bjor Joseph Bjorklund jcStani Noah Smith KOLER Yannick Blanchette Genghsta Amgalan Nemekhbayar Asuna Peter Mazuryk squad who finished third in their third straight tournament.
Most of the players from the tournament's top three teams, including all of the players who competed in the finals, have a background in Counter-Strike:Global Offensive.
TSM are now on a 13-match win streak in official matches and have won the last three tournaments they've entered. The last time they lost in a tournament was when they took an early exit in the Pittsburgh Knights Invitational.
The final standings for the T1 x NSG Showdown are: