Japan just finished their first major VALORANT team and the region already has unbeatable titans to topple.
The RAGE Invitational, the first Japanese event of Riot's Ignition Series, ended this weekend with a 2-0 win for Absolute JUPITER

Absolute JUPITER Inactive makiba Miyamoto Akatsuki Laz Ushida Koji crow Maruoka Tomoaki barce Takebayashi Ryo takej Takemori Shogo Reita Oshiro Ryu over LAG Gaming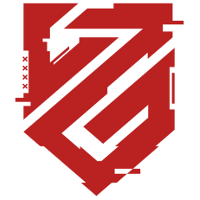 LAG Gaming Inactive in the grand final. All of the ¥500,000 JPY prize pool, about ~$4,660 USD, went to the tournament champions. It was the biggest prize pool for pro teams in a Japanese tournament to date.
Absolute Jupiter lost only two rounds in their first three matches before finally facing some resistance in the form of Lag Gaming in the grand finals. While Lag Gaming far exceeded Absolute Jupiter's previous opponents by putting up some kind of fight, their best performance still only managed eight round victories on Ascent.
All five of Absolute Jupiter's players were among the __top 10 in the tournament in kills per death__, a testament to the strength of their squad. Reita and barce led the team for the majority of the tournament, but ultimately took a backseat in the grand finals as the rest of the team took their turn.
million of CYCLOPS athlete gaming
CYCLOPS athlete gaming Inactive Zerost Shotaro Ikeda Show Shoya Mizobe million Yuto Ueno shined in the two matches he played and was the sole player in the tournament to finish with a K/D of over two. He and Dep of REJECT
REJECT Japan Rank #24 Allen ЯIA Flax Skyfull Kosuke Nishida BRIAN were the only two players in the tournament with an average combat score of over 300 and each ended with an average score of just over 350.
Ultimately, however, those individual performances paled in comparison to the dominant team performance of Absolute Jupiter. The team excelled at each possible moment; even as barce was the last player to fall for Absolute Jupiter in the final round of the tournament, he still managed to seal the map, match and title with a perfectly placed molly.
The tournament couldn't have ended any better way. Lag Gaming had done everything they needed to. They eliminated the whole of Absolute Jupiter with three left standing. Yet a perfect play from Absolute Jupiter left Lag Gaming helpless to stop the inevitable tide of Absolute Jupiter's victory.
Just like every other team that had played against Absolute Jupiter to that point.