Day three of Champions featured both Group A openers and the Group D winners final for a spot in the quarterfinals.
The opening series started off on Icebox, Keyd Stars
Keyd Stars Brazil Rank #1 mwzera Leonardo Serrati JhoW Jonathan Glória heat Olavo Marcelo murizzz Murillo Tuchtenhagen v1xen Gabriel Martins ' map pick. Although they hadn't played an official match in three months, Keyd Stars came out swinging, winning the first four rounds. Still, Acend
Acend Europe Rank #3 zeek Aleksander Zygmunt cNed Mehmet Yağız İpek starxo Patryk Kopczynski BONECOLD Santeri Sassi Kiles Vlad Shvets were able to bounce back with a couple of their own making the score 4-2. The half finished tied six a piece after both teams kept exchanging rounds.
Acend won the first two rounds in the second half, but that would be all the momentum they would build for the rest of the map. Clutch rounds from nearly every member of Keyd Stars helped them build a commanding 12-8 lead. Acend stole another round, but the lead Keyd Stars built was too much for the Europeans to recover from.
Just one clutch of many from mwzera
Next was Bind, one of Acend's best maps and Keyd Stars' worst map. This time around Acend were the one's starting strong with the help of zeek 's exceptional play on Raze. He finished the map with a match-high 19 kills and 332 ACS. Keyd Stars were only able to pick up three rounds of their own as they lost 13-3.
The final map, Breeze, would be very similar to the first with Keyd Stars winning the first two rounds. Acend answered with three of their own; however, just as they were building momentum a 1v3 clutch by Keyd Stars' mwzera silenced them, prompting an Acend timeout. Afterwards, Keyd Stars kept punishing Acend's lackluster defense, closing the half up 8-4. With the win on the horizon, the Brazilians would not give Acend any room to comeback, finishing the map 13-8.
Unfortunately for Keyd Stars, Riot determined JhoW used a Cypher camera exploit in six separate rounds that violates Riot's Global Competition policy. As a result, the match score has been adjusted to 13-9 in favor of Acend.
The camera exploit that violated Riot's competitive rule
Acend will now face Envy
Envy North America Rank #3 Marved Jimmy Nguyen Victor Victor Wong crashies Austin Roberts FNS Pujan Mehta yay Jaccob Whiteaker to make it to the playoff stage on December 4. Keyd Stars has to avoid elimination from the competition in a match against X10 CRIT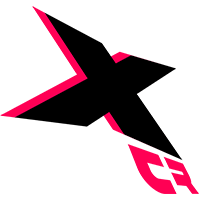 X10 CRIT Asia-Pacific Rank #1 on December 6.
The next match began on Icebox, with the winner moving on to the playoff stage. Vision Strikers' Lakia played for the first time in this event after he previously only subbed in on Bind in other competitions. Multiple retakes on the A-bomb site helped Fnatic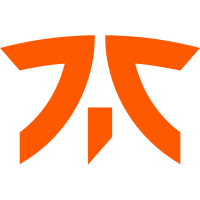 Fnatic Europe Rank #6 braveaf Andrew Gorchakov MAGNUM Martin Penkov Derke Nikita Sirmitev Boaster Jake Howlett Mistic James Orfila start strong with a commanding 5-0 lead. However, DRX Vision Strikers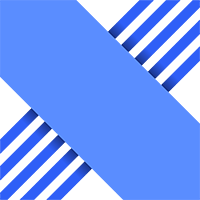 DRX Vision Strikers Korea Rank #1 stax Kim Gu-taek (김구택) Rb Goo Sang-Min (구상민) Zest Kim Ki-seok (김기석) BuZz Yu Byung-chul (유병철) MaKo Kim Myeong-gwan (김명관) ' great composure allowed them to gain momentum winning six in a row. Derke clutched the last round in the half to tie it 6-6, he later finished the map with 24 kills and an ACS of 268.
With both teams warmed up, the second half became a nail-biter. Vision Strikers took the first two rounds, but Fnatic responded with a round of their own. A few multikill rounds from doma gave Fnatic the confidence they needed to win four straight. Multiple uncharacteristic slip-ups by Vision Strikers on defense ended up costing them the game 13-10.
doma's unique sage wall clutch
The second map in the series was Haven. Despite it being one of Vision Strikers' best maps, Fnatic won four of the first five rounds. Their fast-paced and super aggressive style of attack caught Vision Strikers off-guard, but they were able to respond with two of their own. The first half finished tied 6-6 after both teams continued to trade pairs of rounds.
Vision Strikers won the first two rounds of the second half; however, Fnatic answered winning four straight as a result of their phenomenal defense. Vision Strikers' composure proved to be important once again, with a 3K by BuZz giving them match-changing momentum. Additionally, minor adjustments to their attack helped them win five rounds in a row to close the map 13-10, forcing a map three.
stax comes up huge in a crucial round
Despite the first two maps being nail-biters, Fracture would be a completely different story. Similarly to Fnatic's match against Cloud9
Cloud9 North America Rank #4 xeta Son Seon-ho (손선호) Xeppaa Erick Bach leaf Nathan Orf mitch Mitch Semago vanity Anthony Malaspina , they effortlessly won nine rounds on attack to Vision Strikers three in the first half. The lead Fnatic built helped them play with confidence allowing them to close the series 13-6.
"I think there were two factors. First one being the confidence of our team, I think we thought too much into who we were playing, I think we overanalyzed the enemy," stax explained. "I think secondly, Fnatic played very aggressively and I think they played that well, and so they were able to overwhelm us."
Many had low expectations for Fnatic coming into this tournament due to their performance during Stage 3 and them not qualifying for Masters: Berlin. However, this stigma hasn't appeared to affect Fnatic's performance in the slightest thus far at Champions.
"It's reasonable doubt, but I felt that it could be a lot better," Derke said. "I feel like people just think we are the worst team in this tournament, when we just lost a couple matches and haven't played much. And now we are here to prove that we are the best."
The victory cemented Fnatic as the first team to make it to the quarterfinals. Vision Strikers will now play the winner of Cloud9
Cloud9 North America Rank #4 xeta Son Seon-ho (손선호) Xeppaa Erick Bach leaf Nathan Orf mitch Mitch Semago vanity Anthony Malaspina vs FULL SENSE
FULL SENSE Asia-Pacific Rank #6 JohnOlsen Chanawin Nakchain ChAlalala Chanitpak Suwanaprateep PTC Kititkawin Rattanasukol LAMMYSNAX Elamrahim Khanpathan THEE Thanaphat Limpaphan SuperBusS Nattawat Yoosawat on December 6 to continue their tournament run.
The final match of the day marked the return of both teams on the international stage. The last time Envy played on LAN was in the grand final of Masters: Berlin, where they lost to Gambit Esports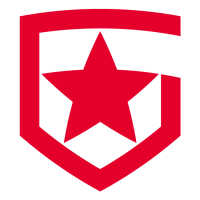 Gambit Esports Europe Rank #1 Redgar Igor Vlasov Chronicle Timofey Khromov d3ffo Nikita Sudakov sheydos Bogdan Naumov nAts Ayaz Akhmetshin . X10 CRIT last played on LAN in Masters: Reykjavik, where they lost to Fnatic in the lower bracket. Unfortunately, both teams did not go on stage due to a positive COVID-19 test within Envy's team forcing them to play in their hotels. However, the match was still played on LAN.
The series began on Breeze, X10 CRIT's map pick. They started strong winning the first three rounds, but a 3K by yay shut X10 CRIT down. Following his clutch, Envy won five straight rounds giving them a 6-3 lead. X10 CRIT rebounded well, closing the half tied 6-6.
Envy began to play with the confidence that they showcased in Masters: Berlin, which helped them start the second half with five straight round wins. Although X10 CRIT showed signs of life, the lead Envy had built was too much for the underdogs to overcome. As a result, Envy took the first map with a score of 13-8.
yay getting in his groove
Ascent was looking like a repeat of Breeze, with both teams trading rounds in the first half. However, Envy got the better of X10 CRIT by two rounds, closing the half 7-5. After switching sides, Envy dismantled X10 CRIT's attack, closing the series 13-7. The Southeast Asian representatives showed that they can be dangerous while Envy showcased why they are still one of the best teams in the world.
"Obviously we are really confident, we came in second place, we only lost to one team in [Masters: Berlin]," said Marved . "We just know we are really good, and these other teams don't really scare us too much, so our confidence is as high as always."
Envy will now face Acend to make it to the quarterfinal on December 3. X10 CRIT have to keep their tournament hopes alive against Keyd Stars on December 6.
Looking Ahead
Three winners finals will be played tomorrow, December 4, specifically for Group A, B, and C.
The losers will move avoid elimination in the final decider match while the winners will make it to the playoff stage.
Feature image credit: Wojciech Wandzel/Riot Games