Sentinels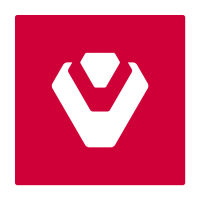 Sentinels North America Rank #1 sinatraa Jay Won inactive TenZ Tyson Ngo ShahZaM Shahzeb Khan SicK Hunter Mims zombs Jared Gitlin dapr Michael Gulino recently made a splash by signing reigning Overwatch League MVP sinatraa directly from his team. But he is just part of a roster that currently consists of four star players.
Joining sinatraa is a pair of Counter-Strike: Global Offensive players: SicK and ShahZaM , as well as zombs , who was a pro in Apex Legends and Overwatch.
ShahZaM and SicK were teammates together on TSM, Misfits and Complexity and competed in a number of majors. The two bring to the team a wealth of experience playing at Counter-Strike's top level on a number of well-known esports organizations.
While ShahZaM stopped playing in professional Counter-Strike matches before joining Sentinels, SicK was still competing. He was a part on Chaos Esports Club before moving to VALORANT.
They join a pair of players who know each other from their Overwatch days, although they aren't both coming directly from Overwatch.
zombs made his name in the early days of Overwatch, playing for a number of major organizations like Team Liquid, Immortals and FaZe Clan. He played in the first season of Overwatch Contenders before later moving on to Apex Legends. zombs joined Sentinels' Apex Legends team and earned notable finishes in a number of events.
sinatraa is famous for becoming the face of the San Francisco Shock's Overwatch League championship roster and earning the league's MVP award in the 2019 season. He played in few matches during the 2020 season despite coming off his MVP season.
Sentinels played with Dizzy as a stand-in during the T1 x Nerd Street Gamers Invitational, although he is not a permanent member of the roster. The team doesn't have a fifth player as of yet.
That tournament was the team's debut playing together. They went 1-2 in matches and finished in fifth-sixth place.