Team Liquid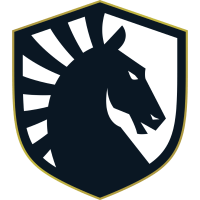 Team Liquid Europe Rank #2 Jamppi Elias Olkkonen Nivera Nabil Benrlitom L1NK Travis Mendoza soulcas Dom Sulcas ScreaM Adil Benrlitom have qualified for Champions over Guild Esports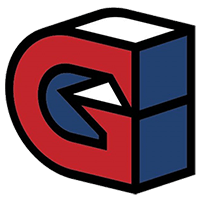 Guild Esports Europe Rank #5 Sayf Saif Jibraeel Leo Leo Jannesson after winning the EMEA LCQ grand final 3-1.
Over the past week, Liquid have put on a dominant performance. They knocked One Breath Gaming
One Breath Gaming Europe Rank #15 Sp1ke Stanislav Koshel minse Vladislav Kuzminykh hugeon Denis Vasiliev zeddy Nikolai Lapko Coffee Nikita Antsypirovich , Guild and G2 Esports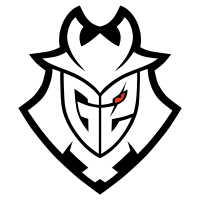 G2 Esports Europe Rank #7 keloqz Cista Wassim Mixwell Oscar Cañellas koldamenta Jose Luis Aranguren AvovA Auni Chahade nukkye Žygimantas Chmieliauskas to the lower bracket, all while losing just one map. Guild, after being knocked down to the lower bracket by Liquid, eliminated Oxygen Esports
Oxygen Esports Europe Rank #16 glovee Burak Yıldırım m1tez Muhammed Tezcan XiSTOU Göktuğ Canciğer Unity Cihan Seferoğlu , Futbolist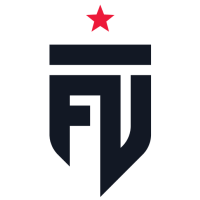 Futbolist Europe Rank #18 mag0o İbrahim Temizel sterben Emre Demirci SasuKe Ufuk Göktaş MOJJ Buğra Kiraz qRaxs Doğukan Balaban qw1 Konuralp Şahin , and G2 without dropping a map to reach today's grand final.
"We're coming out swinging in this tournament. From the start we knew it would be G2 or Liquid challenging us for the spot," André "BARBARR" Möller said prior to the match. "We managed to take down the Turkish teams and G2 and we're looking forward to the final today. We had a very successful [day] yesterday and hopefully we can repeat it today."
"It's not finished until we qualify," Adil "ScreaM" Benrlitom said in the pre-match broadcast interview. "I want to prove how good we are as a team. Individually, even if I play shit, I want to win. That's the most important."
Having come from the upper bracket, Liquid had the veto priority and decided to ban out Icebox for the series. As a result, Guild decided to begin the match on Haven. It proved a fruitful choice, with Guild completely shutting Liquid out for most of the first map and going 13-5 to start off the series.
"We weren't playing our game. We didn't communicate a lot," Nabil "Nivera" Benrlitom said in the post-match broadcast interview. "It was the first game, there was a lot of pressure on everybody —it's the grand final, we have to win."
Guild's Haven dominance was getting Malkolm "bonkar" Rench all fired up.
Next up was Ascent, a map Guild had avoided thus far in the LCQ. This time around, they had no choice but to play it.
"The only reason we removed Ascent is because we haven't been feeling the form on it," BARBARR said. "It's been one of our strongest maps throughout the year and we're not scared to play it. We've been having good games on it."
Guild had a rough start but quickly showed that Ascent was, indeed, a strong map for them. Saif "Sayf" Jibraeel showed up in several key retakes that let his team jump ahead to a 7-5 advantage in the latter rounds of the first half.
Liquid entered the second half much better than it left the first. Much like in previous showings, Elias "Jamppi" Olkkonen shone brightly on the attacking side and led several rounds for his side. Guild contested the map as much as they could to make it interesting, but were only able to add on three rounds in the second half, leading to a 13-10 loss that tied the series up.
Check your corners, folks.
Guild, on their second map pick of Split, won the first two rounds but quickly found themselves at a two-round disadvantage. While 4-2 down, Guild called for a timeout that they followed with two round wins, one of those featuring an ace from Leo "Leo" Jannesson.
Liquid won the next six rounds to take hold of the game 10-5. Guild managed another two rounds before the map ended 13-7, placing Liquid ahead in the series for the first time since its start.
Leo isn't even 18 yet and he's pulling off stunts like these.
Breeze started as if it would be yet another close map, tied at 3-3 six rounds in, but Liquid began to pull away with its second buy round of the first half. With ScreaM and Nivera yet again at the top of the charts, Liquid surged to an 8-4 half. Their advantage soon shrunk, as Guild won three to take it to 9-7. With no money in the bank, Connor "Sliggy" Blomfield stepped in to talk to his squad.
Liquid's timeout motivated an eco win on A site. That round disrupted Guild and gave Liquid the momentum it needed to reach match point, where Guild called in their own pause. The damage was too much by then, with Liquid finishing Guild off 13-7 on Breeze, qualifying for Champions and booking its ticket to yet another LAN.
"This victory is just amazing," Nivera said. "I'm probably gonna cry in my bed. It's so crazy. This is my first tournament. First tournament, first win. It's crazy."
Liquid are now part of an elite group of squads that will play Valorant's first ever world championship LAN. Alongside Gambit, Fnatic, and Acend, it will represent EMEA in Berlin. Valorant Champions will be played from December 2 to December 12, crowning the game's first ever world champions.