Only four teams remain in contention at Masters: Berlin after nearly 12 hours of quarterfinal play.
Gambit Esports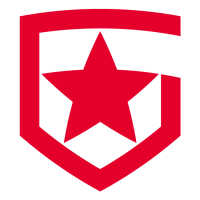 Gambit Esports Europe Rank #1 Redgar Igor Vlasov Chronicle Timofey Khromov d3ffo Nikita Sudakov sheydos Bogdan Naumov nAts Ayaz Akhmetshin , G2 Esports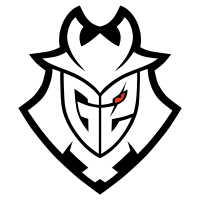 G2 Esports Europe Rank #7 keloqz Cista Wassim Mixwell Oscar Cañellas koldamenta Jose Luis Aranguren AvovA Auni Chahade nukkye Žygimantas Chmieliauskas , 100 Thieves
100 Thieves North America Rank #2 Hiko Spencer Martin Ethan Ethan Arnold b0i Aaron Thao nitr0 Nick Cannella Asuna Peter Mazuryk , and Envy
Envy North America Rank #3 Marved Jimmy Nguyen Victor Victor Wong crashies Austin Roberts FNS Pujan Mehta yay Jaccob Whiteaker all qualified for this weekend's semifinal matches. Vision Strikers
Vision Strikers Korea Rank #1 Lakia Kim Jong-min (김종민) stax Kim Gu-taek Rb Goo Sang-Min (구상민) k1Ng Lee Seung-won BuZz Yu Byung-chul (유병철) MaKo Kim Myeong Gwan , KRÜ Esports
KRÜ Esports Latin America South Rank #1 delz1k Joaquin Espinoza NagZ Juan Pablo Lopez Klaus Nicolas Ferrari Mazino Roberto Rivas keznit Angelo Mori , Acend
Acend Europe Rank #3 zeek Aleksander Zygmunt cNed Mehmet Yağız İpek starxo Patryk Kopczynski BONECOLD Santeri Sassi Kiles Vlad Shvets , and Sentinels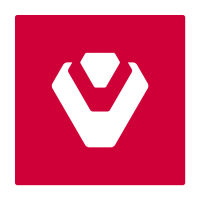 Sentinels North America Rank #1 TenZ Tyson Ngo ShahZaM Shahzeb Khan SicK Hunter Mims zombs Jared Gitlin dapr Michael Gulino have been eliminated.
Vision Strikers started their match against Gambit by bringing Kim "Lakia" Jong-min (김종민) onto the stage for the first time in this tournament, but Gambit was prepared for the move. Lakia was kept quiet on Bind and Gambit took the first map 13-2 led by a 282 ADR performance from Ayaz "nAts" Akhmetshin.
nAts has mastered the alt-fire from the game's best weapon: the Classic.
Lee "k1Ng" Seung-won replaced Lakia for Split and Vision Strikers got off to a strong start as Yu "BuZz" Byung-chul (유병철) and Kim "stax" Gu-taek heated up. VS won the map 13-7.
Vision Strikers appeared to carry that momentum into the third and final map, Icebox, when they took off to a 4-1 lead. But Gambit came charging back, winning the next seven rounds and eventually closing out the map 13-8. Gambit's 2-1 victory made them the first squad to secure a spot in the semifinals.
Kim "stax" Gu-taek was unsurprisingly disappointed by Vision Strikers' early exit after a strong performance let them take the top seed in a challenging Group A. (Photo by Colin Young-Wolff/Riot Games)
The next match, a bout between G2 and KRÜ, would decide their semifinal opponent.
G2's star Jett player, Cista "keloqz" Wassim, appeared to be all the team needed top topple the last remaining South American team in the tournament. He dominated the matchup, racking up nearly double the kills as he had deaths across the match. His performance came off the back of 18 multi-kill rounds he earned over the course of 42 rounds in total.
Even in the face of flashes and rushing players keloqz could still manage to kill four.
"I don't think that I'm a superstar, you know, my team is helping me a lot," keloqz said in the post-game press conference. "I mean, you see me kill but this is thanks to them. If they aren't there I will not do what I'm doing right now."
The next match of the day was between 100 Thieves and Acend in the upper half of the bracket. Acend took the first map and 100 Thieves took the second map after a few wild rounds. It was a sign of things to come in the third and final map.

Acend asserted their dominance early in the map and was able to build a comfortable match-point cushion at 12-7. But the team found a renewed energy on the precipice of elimination and surged back into the match. They took five straight rounds to force overtime. Then another two to win the match.
This round became the catalyst for 100 Thieves' comeback.
"We take the game more seriously when we are down and we stop trolling as much," Joshua "steel" Nissan said in the post-game press conference. "So it's easier."
The energy wavered back and forth between the two teams across the match, but by the end it was firmly in the hands of Peter "Asuna" Mazuryk and his teammates. (Photo by Colin Young-Wolff/Riot Games)
"We know that until the game is actually over, we're not out of it yet," Spencer "Hiko" Martin said afterward. "We take it to overtime and we can close it out. I think that's leaps and miles ahead of a lot of these other teams and I think that teams definitely get nervous against us and we just elevate our game when we're in that life or death situation."
100 Thieves' win assured there would be an all-NA semifinal to complement the all-EMEA semifinal Gambit and G2 locked in earlier in the day. That's because the day's final quarterfinal, the match that would determine 100 Thieves' opponent in their semifinal match, was between Sentinels and Envy.
The first map between Envy and Sentinels almost echoed the final map in the series just before it. Envy jumped out to a dominant 11-3 lead, but Sentinels began to reel them back in. Sentinels finally got back to within arms reach of Envy at 12-10 and rode their ever-building momentum to a pair of soul-crushing round wins to force Envy into overtime.
Tyson "TenZ" Ngo made quick work of the Envy squad to put his team just one round away from overtime.
Sentinels went flawless in the final round of regulation and TenZ headed into overtime with eight kills in the final two rounds of regulation.
Sentinels' victory seemed inevitable when the team took the first round of overtime, but Envy responded with a round of their own. Envy then somehow managed to bounce back from their disastrous second half to win two more rounds and take the opening map.
After everything had gone so right for Sentinels in the rounds leading up to this, it seemed almost impossible that Austin "crashies" Roberts could pull off this clutch and put Envy back in the lead.
Envy got off to a similarly strong start on the second map, but this time were able to keep any Sentinels comeback at bay. TenZ struggled to find any impact on Raze, an unusual pick for him, and his teammates were unable to pick up the slack. Envy won the map 13-7 to take the match 2-0.
"They play the same way they played the last four or five tournaments," G2's Žygimantas "nukkye" Chmieliauskas said in his press conference earlier in the day. "They haven't changed anything, so we don't see them as a problem anymore."
Envy's in-game leader, Pujan "FNS" Mehta, said something similar after he won.
"They play a very standard game," FNS said. "They rely a lot on their default and stuff like that. So it's nothing crazy."
It wasn't just FNS's strategies and Crashies' clutches that propelled Envy over the Reykjavik champions — it was a full-team effort, not least of all the team's newest addition in Jaccob "yay" Whiteaker. yay played consistently well throughout the match, particularly so on Split when he racked up eight first bloods with only one first death to his name.
"He has the El Diablo confidence," Crashies said of yay, referencing his nickname. "He kinda instills confidence in the whole team, to be honest. We kind of know that everyone is scared of him. So it gives us, like I said, the El Diablo confidence."
yay's impact on the game did not go unnoticed by Sentinels.
"He'll make individual plays, and it can kind of snowball the game," Sentinels in-game leader Shahzeb "ShahZaM" Khan said. "And I feel like that's what happened."
Sentinels were already locked into Champions, the apex of the VCT's annual system, heading into the tournament. The players said that while they didn't change up their strategies or compositions heading into the tournament on account of already qualifying, they still entered it trying to win it.
"A quarterfinal finish here, honestly, just is almost a wake up call," Michael "dapr" Gulino said. "Yeah, we have a lot of work to do. We're behind on meta. So now we learn from other teams and we go back into form."
crashies' excitement was deserved after he helped stave off a relentless comeback from Sentinels. (Photo by Colin Young-Wolff/Riot Games)
"We got outplayed by all the teams we lost to," ShahZaM said. "But I think it'll be good at the end of the day as like a wake up call for us to not be complacent to stay ahead of the meta and be focused for Champions."
Looking Ahead
Berlin's penultimate day will feature a pair of regional contests on a schedule that will be a welcome breather from Friday's four-match marathon.