Acend
Acend Europe Rank #3 zeek Aleksander Zygmunt cNed Mehmet Yağız İpek starxo Patryk Kopczynski BONECOLD Santeri Sassi Kiles Vlad Shvets and Gambit Esports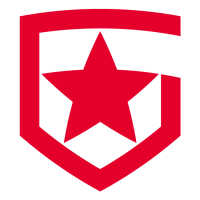 Gambit Esports Europe Rank #1 Redgar Igor Vlasov Chronicle Timofey Khromov d3ffo Nikita Sudakov sheydos Bogdan Naumov nAts Ayaz Akhmetshin have completed the playoffs team list for Masters Berlin, winning their group's final Bo3 series.
For the third time in nearly a month, and the second time just in Berlin, Acend and SuperMassive Blaze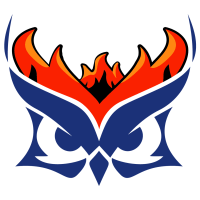 SuperMassive Blaze Europe Rank #12 russ Batuhan Malgaç pAura Melih Karaduran Turko Mehmet Özen Brave Eren Kasırga Izzy Baran Yılmaz faced each other to start the day off. Considered two of the greatest teams in EMEA, a long bout was expected.
"Playing SMB again... we have played them so many times already in qualifiers, scrims..." Santeri "BONECOLD" Sassi said in the broadcast interview. "We knew... this sounds [egotistical] but I think we are a better team that SMB so we felt confident playing against them."
SuperMassive Blaze had the pick priority for today's match. They picked Ascent, a map the team has shown to be comfortable on after winning it against Gambit 13-1.
For the first half, the team showed trouble in assuring an advantage but secured the 7-5, closing it out with a four-round streak. Switching sides, SMB had newfound life in them and only allowed Acend one more round before they closed it out 13-6.
You'd think this is ranked, but really it's just an unfortunate slip-up from Acend.
Bind was Acend's pick. The team brought out their regular composition and it worked beautifully, going 6-0 up before SMB managed to get their foot in the door. Still, Acend had a very strong showing and bagged the map 13-7.
Map three was picked by SMB, Split, but it was close through and through. The teams tied up the first half but Acend showed up for their Attack. They chained together several rounds and carried themselves to a 13-10 win, thus eliminating their fellow EMEA team from Berlin contention.
"We've been prepping our Split little by little," BONECOLD said in the post-match interview. "We played [it] on scrims and our performance on the map has been really, really good."
Acend's IGL went on to say they elected to play the map today, as if they didn't, BONECOLD expected it to be worse when the playoffs arrived.
"We just really wanted to actually get some games and get some practice," he said. "I had all the adrenaline just going through my veins when we were playing that map. We played really scrappy, really fast."
But Acend's Split today wasn't a one-off—it's here to stay.
"I feel like we have something else to show on that map than just rushing sites."
"For myself, this is kind of a dream come true. I never believed I'd actually get to an international stage, international tournament," BONECOLD said. "So it feels really refreshing to now get out and play some other teams."
"I think the whole team is just going to play their hearts out now, and we're going to show an even better version of ourselves tomorrow."
Despite the first two maps not indicating it, the match was extremely close. Five players finished the series with over 50 kills. Aleksander "zeek" Zygmunt and Mehmet "cNed" Yağız İpek scored 10 entry kills each, while Baran "Izzy" Yılmaz alone managed 12.
The emotion started to come out for BONECOLD and Patryk "starxo" Kopczynski on Bind.
The second time Gambit and Crazy Raccoon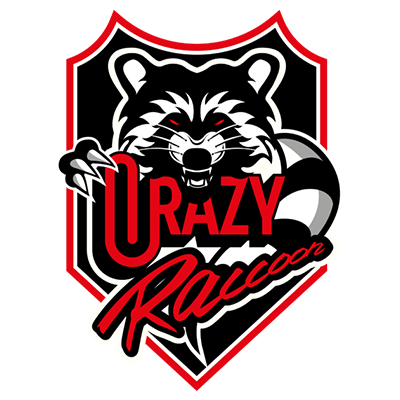 Crazy Raccoon Asia-Pacific Rank #3 Medusa An Min-cheol neth Yusuke Matsuda Bazzi Park Jun-ki (박준기) Fisker Hideki Sasaki Minty Daiki Kato ade Teppei Kuno Munchkin Byeon Sang-beom (변상범) played each other was today. The first time these two battled, the latter won two rounds. How would it even go down this time? The answer: not similarly.
At the seventh round of Gambit's Ascent pick, Crazy Raccoon were 6-0 up. The tables turned in that seventh round, with Gambit giving up just two rounds for the remainder of the map and winning it 13-8.
In spite of coming back from, literally, zero, Ayaz "nAts" Akhmetshin led the scoreboard for the map with a 30-bomb and a 3 K:D ratio; nAts was just shy of 390 ACS and was the player with the second-most first kills.
"They changed players, they changed compositions and we weren't ready for their playstyle. They tried to counterplay us in T side," nAts told James Dash in the post-match interview.
Crazy Raccoon got off to yet another strong start to the map, going 6-1 up this time around. In spite of that, Gambit pulled back from that disadvantage and went on to force overtime, chaining together several Attacking rounds. In overtime, they quickly shut it down 14-12 to finish off their groups run and qualify for playoffs.
"We were ready for other picks, that's why we had some problems on CT side," nAts said. "After that we just communicated with each other, said 'we have to play like this, let's try it' and it worked. Comeback."
Gambit have also qualified for Champions via circuit points, having secured at minimum 420 points, enough to guarantee their slot.
"I don't have any emotions right now. We just qualified to playoffs, we just qualified to Champions. I guess, after the tournament, we're gonna talk about that. But right now we have to prepare for other opponents and we don't have time to 'be funny' about this."
Crazy Raccoon's elimination hit Hideki "Fisker" Sasaki hard (Photo by Lance Skundrich/Riot Games).
To close out the day, Sentinels and F4Q faced each other. Unlike what could have been expected, Neither team could move in their group's placements, which removed any meaning from the match itself. But it didn't mean they wouldn't try.
Sentinels won Breeze 13-3 with Tyson "TenZ" Ngo popping off, scoring 391 ACS.
But F4Q weren't having it. They bit back on Split, their pick, 13-9 to tie the series up and force Haven. It was a wake up call for the champions, who turned it around on Haven with a 13-4 to round out the series.
"Playing against Bunny was crazy," SicK recalled. "I really respect the way they play the game because it's nothing like we've ever seen. A lot of times he'd just be in our face five seconds into a round, I'm trying to throw slows on the ground to stop him like 'what is this? He's in my face!'"
With Sentinels in the playoffs, their side of the bracket has them facing Envy
Envy North America Rank #3 Marved Jimmy Nguyen Victor Victor Wong crashies Austin Roberts FNS Pujan Mehta yay Jaccob Whiteaker up first. After that, it's between Acend and 100 Thieves
100 Thieves North America Rank #2 Hiko Spencer Martin Ethan Ethan Arnold b0i Aaron Thao nitr0 Nick Cannella Asuna Peter Mazuryk .
"I think, if we play how we normally play, if we play smart, we're going to be able to isolate Jaccob "yay" Whiteaker and not let him get a pick."
"I think G2 looks really strong," SicK added. "I know people are hyped up on Acend and Gambit because, in scrims, they play really well. But G2 seems to have this way of playing on LAN that's pretty impressive. They don't make many mistakes and they have really good utility usage."
Despite all the talk, SicK still thinks the team has the better seed.
"Ah... I mean... You know... Yeah, I think so, we got the better seed," he said. "We'll see how it plays out. I mean, you know, we want to play the NA teams anyways so... We got the better seed because we got to play our home competition and we're comfortable with that."
Looking Ahead
There is a long day of Masters Berlin ahead, tomorrow. All four quarterfinals are scheduled to played.
VLR.gg has enabled Pick'Ems for the playoffs, but you have a short time go through and set your predictions for who will win the second international Valorant LAN.
Tomorrow's games are: