Acend
Acend Europe Rank #2 zeek Aleksander Zygmunt cNed Mehmet Yağız İpek starxo Patryk Kopczynski BONECOLD Santeri Sassi Kiles Vlad Shvets 's offseason after Stage 2 saw them trade G2 Esports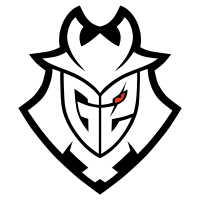 G2 Esports Europe Rank #5 keloqz Cista Wassim Mixwell Oscar Cañellas koldamenta Jose Luis Aranguren AvovA Auni Chahade nukkye Žygimantas Chmieliauskas 's Aleksander "zeek" Zygmunt for their own Jose "koldamenta" Luis Aranguren. Few paid any mind to it, as most were focused on the latter team's rebuild, but this one move was perhaps the best move Acend could have done in light of a disappointing Stage 2 performance following their Stage 1: Masters victory.
"I was exhausted though, to be honest," Vlad "Kiles" Shvets said regarding the short break between tournaments.
And while many were focused on G2's rebuild, Acend was plowing through the competition.
They first showed their new hand in the second LVP Rising Series, sparking a 7-match win streak from qualifier to grand final.
When VCT Stage 3 rolled around, they repeated their unbeatable streak. Rolling through the qualifiers, Acend only dropped two maps over the course of a month, one against FunPlus Phoenix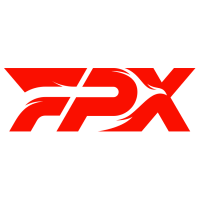 FunPlus Phoenix Europe Rank #13 Zyppan Pontus Eek ANGE1 Kyrylo Karasov Shao Andrey Kiprsky and one against G2, heading into the EMEA Challengers Playoffs.
With the high seed, their opening quarterfinals match in the EMEA Playoffs was against Natus Vincere
Natus Vincere Europe Rank #27 Cloud Kirill Nehozhin dinkzj Denis Tkachev Duno Mikhail Fokin arch Vladyslav Svistov 7ssk7 Artur Kurshin . A controlled 2-0 win placed Acend only one game away from Berlin. The next challenger up was Gambit Esports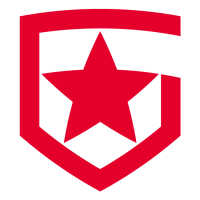 Gambit Esports Europe Rank #1 Redgar Igor Vlasov Chronicle Timofey Khromov d3ffo Nikita Sudakov sheydos Bogdan Naumov nAts Ayaz Akhmetshin . It was another win from the Santeri "BONECOLD" Sassi-led side but on the third map, seeing as Gambit stole Ascent.
That was the end of Acend's run. They lost the upper final to SuperMassive Blaze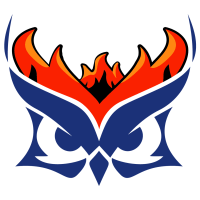 SuperMassive Blaze Europe Rank #7 russ Batuhan Malgaç pAura Melih Karaduran Turko Mehmet Özen Brave Eren Kasırga Izzy Baran Yılmaz and the lower bracket final to Gambit, finishing their Stage 3 run with the third seed for Masters Berlin.
Ever since Raise Your Edge
Raise Your Edge Inactive cNed Mehmet Yağız İpek koldamenta Jose Luis Aranguren starxo Patryk Kopczynski BONECOLD Santeri Sassi Kiles Vlad Shvets 's late Stage 1 run, the one that eventually took them to their first Masters trophy, they've been a staple name in the VCT. Despite their Stage 2 dip, which some blamed on the small time between the Masters final and the first Stage 2 qualifier, the team is back. And hungry for more.
Only SuperMassive Blaze and Gambit have been able to take them down, but those were seeding matches.
"I'm pretty sure that if these games were very important for qualifying, we would've won." Patryk "starxo" Kopczynski said. "I think we deal with pressure better than any other team."
Acend are about to drop the hottest performance you've ever seen. Source: @Acend
When it truly mattered, Acend have not faltered at any step of the path to Berlin. They're coming to show they are the greats of Europe again, and maybe that they are the greats of the world.
Their previous streak started in an LVP Rising Series. The only logical conclusion was that Acend should try their luck at another one of LVP's tournaments.
Things weren't as black and white for the third Rising Series, as travel to Berlin forced the team to forfeit their playoffs match. Acend's group performance saw them win against Angry Titans
Angry Titans Europe Rank #80 Phatt Alexandre Silva Epzz Andreas Vallvingskog AFoxx Fábio Vegas HearthBeat Marco Soffia Lime Jacob Foster and SAW
SAW Europe Rank #26 Addicted Eduardo Torres KILLDREAM João Ferreira dimaxx Dmytro Paliy TugaTV Rui Ribeiro k1zpawn Ian Rebelo , dropping only four rounds in the process.
Back in the Masters Reykjavik Press Conference, Shahzeb "ShahZaM" Khan said that the Sentinels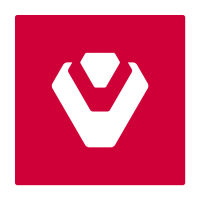 Sentinels North America Rank #1 TenZ Tyson Ngo ShahZaM Shahzeb Khan SicK Hunter Mims zombs Jared Gitlin dapr Michael Gulino everyone had seen in Masters 1 and Stage 2's NA Challengers Playoffs was a different one compared to the team in Reykjavik. Acend are looking to echo these thoughts for their first international presence.
"We've made a few changes in practice and bootcamping and I think there's still more to show from us, like 0 ping cNed," Kiles said.
"Time will tell," starxo commented.
There are opposing opinions in the team regarding the groups. Kiles said he's unhappy with his group and how they were drawn, "but at the end of the day, we play and we always aim to beat anyone. It's sad though, we qualify to an international event and the first game we play is just a rematch of EMEA."
On the other hand, starxo is "very happy, we can get revenge on [SuperMassive Blaze]. Actually, for me, it's not even revenge; this will be the first proper match in my mind."
It's also, quite literally, the first match of the tournament. Acend will open Stage 3: Masters against SuperMassive Blaze in one of the most hyped-up EMEA matches.
"[We will] show our true form in Berlin," Laurynas "Nbs" Kisielius said.