You'd be forgiven for not expecting Havan Liberty
Havan Liberty Brazil Rank #3 krain Gustavo Melara Myssen Rodrigo Myssen pleets Marcelo Leite shion Gabriel Vilela liazzi Felipe Galiazzi to qualify for Masters: Berlin.
Havan Liberty is one of Brazil's oldest cores — Rodrigo "Myssen" Myssen, Marcelo "pleets" Leite, and Gabriel "shion" Vilela have played together since the summer of 2020 and have been with Havan Liberty since August 2020 — but had failed to surge past Brazil's top teams prior to Stage 3.
"We went through a lot of difficulties in the beginning to be able to create a team that was competitive against Tier 1," Myssen said. "We really liked Havan Liberty's idea, which was about working in the long-term. So we knew we'd reap what we sowed."
The team's early tournament titles were often without the participation of Gamelanders Blue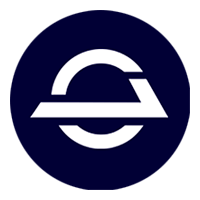 Gamelanders Blue Brazil Rank #6 Nyang Guilherme Coelho fznnn Fernando Cerqueira Jonn Walney Reis mwzera Leonardo Serrati BELKY Lucas Belchior or any of the other teams believed to be among Brazil's best at the time. When competing against all of the region's best teams in First Strike, the team finished in the top four, but still short of the championship match.
In January, the team signed Felipe "liazzi" Galiazzi, but the change still wasn't enough to push Havan Liberty to the top just yet. Instead, the team struggled in VCT's Stage 1 and failed to qualify for the regional playoffs.
Nonetheless, Havan Liberty maintained their long-term vision. The team remained the same for Stage 2 and even saw signs their fortunes were turning around. They beat Gamelanders Blue in Challengers Finals, but even so they ran into a wall at the same spot. A fourth place finish left them short of Masters: Reykjavik qualification.
Nonetheless, their potential was there.
"We trusted each other's potential a lot and we knew that it would only be a matter of time before we found a strong team with the same mindset and desire to win," pleets said. "We fit with this team, along with Liazzi, Krain, Rik and Hiromi, our mentality, our training."
Between Stages 2 and 3 is when the aforementioned Gustavo "krain" Melara joined the other four to complete Havan Liberty's five-player roster for Stage 3. Perhaps that one little change was all Havan needed.
"In addition to being an extremely solid player, he is also a player who brings what our team always looks for: friendship and commitment," Havan head coach Ricardo "rik" Furquim said. "He is a complete player, who has a strong desire to be the best in the world."
Havan wasn't just leaving rik and assistant coach Saymon "Hiromi" de Sousa to do all of the work in unleashing the potential of the team's long-time roster during this time. The organization provided the team with a nutrionist and a physical trainer to keep their bodies as sharp as their minds.
"They were essential for us to understand how important it was to maintain a healthy routine and helped us potentialize our professionalization and our training to extract as much as possible," pleets said. "Our structure is inspired by traditional sport. Felipe, our physical trainer, always says that 'it's never just a seated body,'" an expression meant to say a player is wasting time if sitting around doing nothing.
Havan Liberty
@havanliberty
A transmissão tá no aquecimento, mas por aqui o time já aqueceu 😎
Dá uma conferida!
#WeAreLiberty
#GOHL
Havan's Challengers 1 run didn't end in glory, but a strong Challengers 3 run put them back into a Challengers Final. It was time for the team to put their training — and strategy — to the test.
The team won their first three matches, putting them into the grand final and locking up a Masters: Berlin berth, utilizing a composition none of their opponents were using. The team oppressed their opponents with three initiators, particularly the flashing duo of Skye and Breach.
"Innovating by bringing something so different just shows us that we have the capacity to surprise any team, any region and also that we are probably one step ahead of many other teams in terms of how we understand the game," krain said.
Havan Liberty couldn't quite cap off their breakout run with a Brazilian title, falling 3-0 to Vivo Keyd
Vivo Keyd Brazil Rank #1 JhoW Jonathan Glória heat Olavo Marcelo ntk Lucas Martins murizzz Murillo Tuchtenhagen v1xen Gabriel Martins in the grand final. But even so, a statement had been made. The familiar faces of Havan Liberty weren't the same players they were before.
"I believe that everything we improved was due to our own evolution," shion said. "Over time we discovered what it is to be a professional, what it is to really dedicate yourself. We changed a lot to get to the top."
dimi contributed to this story with interviews and translations, Eutalyx contributed with translations.