Swedish line-up bonk
bonk Europe Rank #4 bonkar Malkolm Rench Yacine Yacine Laghmari Leo Leo Jannesson draken William Sundin goffe Filip Gauffin have finalized their roster with the addition of Filip " goffe " Gauffin to the team.
Founded at the beginning of June, bonk has participated in a number of tournaments in the Ignition Series, notably finishing second in the LVL Clash 2 and in the Mandatory Cup in losses to G2 Esports both times.
goffe was previously a Counter-Strike player, and started playing Valorant at the beginning of the game with Uruguay 3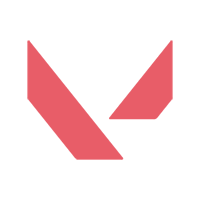 Uruguay 3 Inactive mokeN Andreas Karlsson melonhead Noel Raki draken William Sundin Kalle Carl-Johan Fisk goffe Filip Gauffin . He also reunites with draken from Uruguay 3, who joined bonk last month.
bonk
bonk Europe Rank #4 bonkar Malkolm Rench Yacine Yacine Laghmari Leo Leo Jannesson draken William Sundin goffe Filip Gauffin 's complete roster is: