Russian team FishkaVTom
FishkaVTom Europe Rank #32 Gray Denis Daniljuk NLaaeR Ilya Koppalov trexx Nikita Cherednichenko Edelweiss Dmitrii Koblov Insider Artem Puzanov have finalized their roster following weeks of trials that came after their brief disbandment. The new team includes only two players from their pre-disband roster.
FishkaVTom announced their disbandment last month after players left the team to join new rosters. The players on the roster who hadn't been signed announced their free agency at the time.
The new team is built around the returning core of Gray and NLaaeR . They are joined by trexx , who made his debut with the team a few weeks ago while the team was still trialing players, as well as Insider and Edelweiss , who each joined the team more recently. Edelweiss previously played for FishkaVTom once before from May to August of this year.
They're coached by alexR , a former Overwatch player who played briefly with Edelweiss on Maple Leaf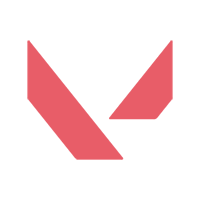 Maple Leaf Inactive Edelweiss Dmitrii Koblov steady Dmitry Prutkov BRAVEAFb0Y Andrew Gorchakov lauti alexR Aleksandr Kondratovich .
The team most recently competed in NiceCactus Summer Trophy #2 minus Edelweiss and insider and played the last two matches of the TOURSTAT Summer Clash missing only Edelweiss.
FishkaVTom have completed their previous tournaments and will look ahead to compete together in the European qualifiers for Riot's First Strike tournament as well as other upcoming events.
FishkaVTom
FishkaVTom Europe Rank #32 Gray Denis Daniljuk NLaaeR Ilya Koppalov trexx Nikita Cherednichenko Edelweiss Dmitrii Koblov Insider Artem Puzanov are: