The Brazilian organization Vivo Keyd
Vivo Keyd Latin America Rank #12 FLG1 Túlio Leite patochovsk Gabriel Pacheco NikkoLAN Rafael Fernandes NANZIN Renan Echternacht GTFAFMX Alex Ferreira has announced the recruitment of the FAKEZIN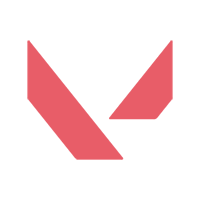 FAKEZIN Inactive patochovsk Gabriel Pacheco GTFAFMX Alex Ferreira FLG1 Túlio Leite NANZIN Renan Echternacht NikkoLAN Rafael Fernandes roster, one of the teams in the Brazilian Tier 1 scene.
Vivo Keyd
@VivoKeyd
Túlio " FLG1 " Leite and his teammates have stood out with several good results in various Brazilian tournaments. During their first competition, they reached the event's final, however suffered a loss against Falkol eSports
Falkol eSports Latin America Rank #19 bld cogu mch Jean Michel D'Oliveira pava bezn1 in a neck-and-neck 2-0 series.
They will also participate in the Rival Contenders tournament in which they will again fail in the final against B4 Esports. They will then qualify for Gamers Club Ultimate #2, the last Ignition Series tournament where they will finish Top 7/8.
They recently participated in the finals of the EVOlution Open tournament, being knocked out of the lower-bracket semifinals against B4 eSports
B4 eSports Latin America Rank #5 akemy Wellington Martins pancada Bryan Luna frz Leandro Gomes v1nny Vínicius Gonçalves xand Alexandre Zizi , placing fourth.
The Brazilian calendar is currently awaiting the announcement of the region's First Strike events.
Vivo Keyd
Vivo Keyd Latin America Rank #12 FLG1 Túlio Leite patochovsk Gabriel Pacheco NikkoLAN Rafael Fernandes NANZIN Renan Echternacht GTFAFMX Alex Ferreira will now be represented by: