European competition is back. The top teams from Europe, Turkey and CIS begun today the fight for four spots in Berlin.
Today's day was comprised of the four first upper bracket matches, with a major upset flowing the way of Natus Vincere
Natus Vincere Europe Rank #26 Cloud Kirill Nehozhin dinkzj Denis Tkachev Duno Mikhail Fokin arch Vladyslav Svistov 7ssk7 Artur Kurshin . Oxygen Esports
Oxygen Esports Europe Rank #16 glovee Burak Yıldırım Toronto Erdem Soğukpınar m1tez Muhammed Tezcan XiSTOU Göktuğ Canciğer Unity Cihan Seferoğlu 's win over Giants Gaming
Giants Gaming Europe Rank #4 Meddo Johan Renbjörk Lundborg Davidp David Prins Ambi Štěpán Beránek Fit1nho Adolfo Gallego hoody Aaro Peltokangas further disfigured pick 'em numbers and only 85 people remain with a flawless bracket.
Natus Vincere vs. Team Liquid (2-1 NAVI)
One of the most hyped up games of this upper bracket started out flaming hot. Although Team Liquid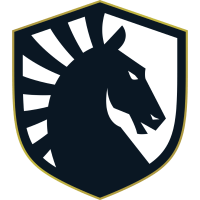 Team Liquid Europe Rank #2 Jamppi Elias Olkkonen Nivera Nabil Benrlitom L1NK Travis Mendoza soulcas Dom Sulcas ScreaM Adil Benrlitom took a commanding lead in the first half 9-3, the CIS squad turned it around in a way few saw coming. NAVI put in 10 straight rounds, interrupted only by a 1v1 clutch from Dom "soulcas" Sulcas, to complete the event's first reserve sweep. Not to be outdone, Liquid put on their own show on Bind, opening the second half with six straight rounds before closing out the map 13-7.
One, two, three. Just your regular, everyday clutch from Adil "ScreaM" Benrlitom.
NAVI returned to form on Split as they climbed to a 6-0 lead, channeling their momentum from the second half of Icebox. The team entered a shaky period from thereon, even allowing Liquid to close up the gap. Split went the full stretch in regulation, where NAVI held up a strong B defense to close out the first upset of the tournament, roaring into cheers in the NAVI facility.
None could stand in the way of Artur "7ssk7" Kurshin throughout today's matches, clocking in 66 kills and over 175 ADR at the end of the series.
Guild Esports vs. forZe (2-0 Guild)
As would be expected of a Swedish squad, Guild Esports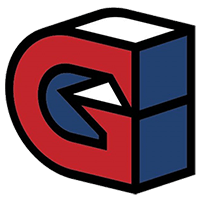 Guild Esports Europe Rank #5 Sayf Saif Jibraeel Yacine Yacine Laghmari bonkar Malkolm Rench Leo Leo Jannesson draken William Sundin felt comfortable in the chilly map of Icebox in a dominating 13-4 run, where Guild Esports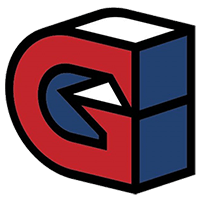 Guild Esports Europe Rank #5 Sayf Saif Jibraeel Yacine Yacine Laghmari bonkar Malkolm Rench Leo Leo Jannesson draken William Sundin just couldn't close quite go through their opponents' defenses. The fight on Haven was much closer. The teams traded rounds back and forth all the way through regulation into one round of overtime, with two huge plays from William "draken" Sundin sending forZe into the lower bracket.
Wherever forZe would go, someone would be waiting.
Despite draken putting on a show, it was Yacine "Yacine" Laghmari and Saif "Sayf" Jibraeel leading the scoreboards. The Duelist main held up a series average of 252 ACS, while Guild's Sentinel ended the game with a 1.46 K:D ratio.
FunPlus Phoenix vs. Fire Flux Esports (2-0 FunPlus Phoenix)
Fire Flux Esports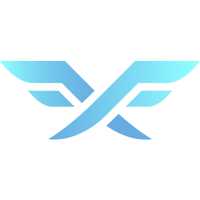 Fire Flux Esports Europe Rank #41 lurzy0y0 Ibrahim Sandıkcı SouhcNi Ibrahim Sağır lauress Toprak Kaynak sociablEE Volkan Yonal meant business and they showed it on Ascent. At the end of the first half, it looked like the game was going to be a quick wrap in favor of the Turkish Challengers 2 champions, locking in a 10-2 lead.
In spite of what we usually see, FunPlus Phoenix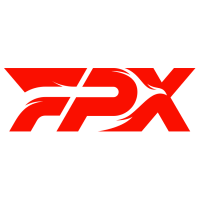 FunPlus Phoenix Europe Rank #11 SUYGETSU Dmitry Ilyushin Zyppan Pontus Eek ANGE1 Kyrylo Karasov Shao Andrey Kiprsky were the ones putting on the comeback today, and they brought it back to a double overtime, mounting and securing a 15-13 return on Fire Flux's map pick. After being tied up 6-6 on Bind, FunPlus Phoenix replayed their second half strength from Ascent, as Pontus "Zyppan" Eek led the way to a 13-7 series win.
As much as Toprak "lauress" Kaynak tried, his team just couldn't secure Ascent.
Despite Zyppan finishing Bind on top, today's FPX victory was very much a team effort, with all but one players finishing within 10 kills and 60 ACS of each other.
Oxygen Esports vs. Giants Gaming (2-1 Oxygen)
The second B-stream match was another long one, being between two teams in search of a Cinderella story. Oxygen put in a massive second half on Ascent, earning themselves the first series point 13-11. The Turks got thrown around on Split, losing it in a crushing 13-2, but put in a solid Breeze 13-9 win to secure them their first win, hoping to repeat their Stage 2 EMEA performance.
Göktuğ "XiSTOU" Canciğer really didn't want anyone in his B site.
Despite the loss, Adolfo "Fit1nho" Gallego can surely leave the game with his head held high, topping out the charts in almost all of the metrics. The Spaniard scored 260 ACS and over 15 entry kills across all maps. He's seconded only by the Turkish Sentinel XiSTOU, who ended the day just shy of 240 ACS, with 151 ADR.
Looking Ahead
Tomorrow, the upper quarterfinals will play out. Another fun-filled day with four matches being played awaits Europe tomorrow, with monolithic high seeds playing their opening matches of the event. Four squads will be one victory away from Berlin when the day ends. Tomorrow's games are:
Nearly all the higher-seeded teams, meaning the ones on the left side of the above list, are the favorites for tomorrow. The exception is FunPlus Phoenix, who received the votes of 65% as opposed to only just above 30% for the Turkish SuperMassive Blaze.
Regarding NAVI's upset - 27 people are extremely confident in the CIS squad to take down European giants and Masters 1 winners Acend tomorrow.