FlyQuest have officially announced the signing of CLG Red
CLG Red Inactive itnothan Han Nguyen emluo mle Emily Peters athxna Mirna Noureldin dodonut Karnthida Chaisrakeo 's former rosters, bringing CLG's former Counter-Strike and Valorant rosters under the FlyQuest RED
FlyQuest RED North America Rank #165 athxna Mirna Noureldin mle Emily Peters emluo dodonut Karnthida Chaisrakeo itnothan Han Nguyen banner. The announcement officially brings FlyQuest into the Valorant scene with a Game Changers roster, leaving Golden Guardians are the final LCS franchise to have not fielded a single Valorant roster.
Following the acquisition of Counter Logic Gaming (CLG) by NRG Esports

NRG Esports North America Rank #3 crashies Austin Roberts ardiis Ardis Svarenieks Victor Victor Wong in April of this year, all rosters originally under the CLG Red banner have been free agents for the past two months following the shedding of most CLG assets not related to their League of Legends operations. While the Valorant roster saw a brief sponsorship from Moist Moguls RED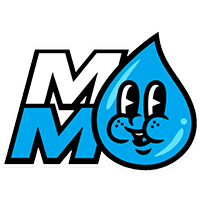 Moist Moguls RED Inactive itnothan Han Nguyen emluo mle Emily Peters athxna Mirna Noureldin dodonut Karnthida Chaisrakeo , the two parted ways following the end of the first series to pursue other organizations.
This current roster iteration is relatively new, having only been minted in February of this year, utilizing a core of former TSM X

TSM X Inactive athxna Mirna Noureldin mle Emily Peters dodonut Karnthida Chaisrakeo bungee April Haight Ellie Elena Garland players, along with former Shopify Rebellion GC

Shopify Rebellion GC North America Rank #167 flowerful Kayla Horton KP Erika Lytle sonder Diana Zhang cbui panini Vannesa Emory player itnothan and former VersionX

VersionX Inactive player emluo . The roster nonetheless saw success during its short stint with CLG, winning the HER Galaxy Open and the second MissHarvey Invitational against other notable Game Changers teams.
After placing 4th in the first series of the VCT Game Changers 2023 season, FlyQuest RED are expected to qualify for the second series of the season, which will play out in late July. Sitting in fourth place in the NA Game Changers circuit, and with only two more events left in the regular season, the pressure is on as the new-look roster vies for one of two slots at the 2023 Game Changers Championship.
FlyQuest RED
FlyQuest RED North America Rank #165 athxna Mirna Noureldin mle Emily Peters emluo dodonut Karnthida Chaisrakeo itnothan Han Nguyen will be represented by: