Mehmet Yağız " cNed " İpek has announced over social media that he has left the BBL Esports
BBL Esports Europe Rank #19 legoo Semih Selvi kero Kerimhan Duman AsLanM4shadoW Ali Osman Balta russ Batuhan Malgaç aimDLL roster, and is now a free agent.
I'm looking for team right now.
I'm operator player and usually playing jett but i can play almost every agent.
vlr.gg/player/573/cned
If you RT, i really appreciate 🙏
In a followup tweet, cNed stated his departure was down to the team seeking to sign long-term contracts with their organization. While he intended to stick with the roster, cNed did not accept the contract and ultimately parted ways with the team.
The Turkish Jett main has been under the BBL Esports banner since the Vitality European Open where he played in the event's qualifier with the squad. The team made it to the Ro16 qualification match, but ultimately failed to qualify after losing to need more DM
need more DM Europe Rank #16 tigene Norbert Pásztor crazyd33R Gábor Német Barcode Kevin Bana FoDa Dániel Fodor hussaR Bence Huszár in a 2-1 series.
The team would get their revenge on the Hungarian squad in the Ro64 of the Mandatory.GG Cup — which was also their Ignition Series debut — and made it through an additional three rounds before being eliminated by G2 Esports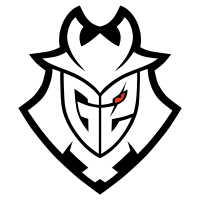 G2 Esports Europe Rank #1 Mixwell Oscar Cañellas Patitek Patryk Fabrowski pyth Jacob Mourujärvi ardiis Ardis Svarenieks davidp David Prins in the semifinals.
cNed and company would make a swift return to the Ignition Series in the Allied Esports Odyssey, winning the second qualifier over Swedish challenger bonk
bonk Europe Rank #3 bonkar Malkolm Rench Yacine Yacine Laghmari ziz Leo Jannesson draken William Sundin . Despite a valiant effort from cNed, even netting 343 ACS against FunPlus PhoeniX
FunPlus PhoeniX Europe Rank #2 Zyppaan Pontus Eek ANGE1 Kyrylo Karasov Shao Andrey Kiprsky Meddo Johan Renbjörk Lundborg ShadoW Tobias Flodström on Bind, BBL only managed to gain two map wins against Giants Gaming
Giants Gaming Europe Rank #15 Fit1nho Adolfo Gallego Yurii Salvador Gasco donQ Francesc Savall jonba Jon Baraiazarra , placing fifth in the group stage.
VLR.gg has learned that BBL Esports will be playing with aimDLL as their fifth player. aimDLL previously played for the Turkish mix breadHUNTERS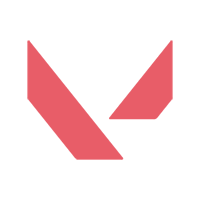 breadHUNTERS Inactive Toronto Erdem Soğukpınar m1tez Muhammed Tezcan qRaxs AsLanM4shadoW Ali Osman Balta aimDLL , and will reunite with AsLanM4shadoW on BBL.
The next Ignition Series event, the LVL Clash 2, begins in just over a week. The tournament is set to feature 16 invited teams, with invite applications open to teams. BBL Esports have yet to receive an invite.
BBL Esports
BBL Esports Europe Rank #19 legoo Semih Selvi kero Kerimhan Duman AsLanM4shadoW Ali Osman Balta russ Batuhan Malgaç aimDLL now field: