German gaming arena LVL have announced the next Ignition Series event to take place in Europe: the LVL VALORANT Clash 2.
The event will feature 16 invited European teams competing from the 28th to the 29th of August for their share of the €15,000 ($17,902~ USD) prize pool. Currently, BIG
BIG Europe Rank #20 gob b Fatih Dayik alexRr Alexander Frisch AslaN Ceyhun Aslan Ultimate Alexander Pauls zonixx Michele Köhler , Team Liquid
Team Liquid Europe Rank #4 Kryptix James Affleck L1NK Travis Mendoza ec1s Adam Eccles soulcas Dom Sulcas ScreaM Adil Benrlitom , G2 Esports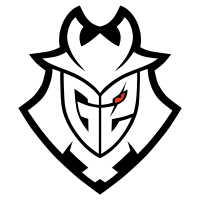 G2 Esports Europe Rank #1 Mixwell Oscar Cañellas Patitek Patryk Fabrowski pyth Jacob Mourujärvi ardiis Ardis Svarenieks davidp David Prins and Ninjas in Pyjamas
Ninjas in Pyjamas Europe Rank #7 rhyme Emir Muminovic luckeRRR Niels Jasiek CREA Charles Beauvois Sayf Saif Jibraeel have been invited. Further details are expected to be released in the near future.
LVL VALORANT Clash 2 is a sequel to the €10,000 LVL Clash, won by Valorando
Valorando Europe Rank #54 rAx Marcel Klenner pAn Simon Schumacher nookyyy kzy approx in early May. G2 are expected to enter as hot favorites, with the opportunity to secure their fifth Ignition Series victory in a row.