Team Liquid
Team Liquid Europe Rank #1 Jamppi Elias Olkkonen Kryptix James Affleck L1NK Travis Mendoza soulcas Dom Sulcas ScreaM Adil Benrlitom and Fnatic
Fnatic Europe Rank #2 MAGNUM Martin Penkov Derke Nikita Sirmitev Boaster Jake Howlett Mistic James Orfila doma Domagoj Fancev will be the two teams representing the EMEA region at Masters: Reykjavík.
The EMEA Challengers Playoffs began with eight teams representing different parts of the continent. After two weeks of competition, the pool of teams looking to head to Iceland had been cut in half, leaving Oxygen Esports, Fnatic, Team Liquid, and Gambit Esports to duke it out over the final two spots for Valorant's first international competition taking place later this summer.
Here's a recap of the playoffs between the four finalists.
The stakes were high for Oxygen Esports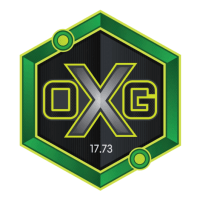 Oxygen Esports Europe Rank #12 glovee Burak Yıldırım Turko Mehmet Özen Toronto Erdem Soğukpınar m1tez Muhammed Tezcan XiSTOU Göktuğ Canciğer as the last remaining Turkish team still eligible for Iceland. Their domestic rivals BBL Esports
BBL Esports Europe Rank #25 legoo Semih Selvi kero Kerimhan Duman AsLanM4shadoW Ali Osman Balta russ Batuhan Malgaç aimDLL Hüseyin Kabişteke Muj Serhat Yüksel and Futbolist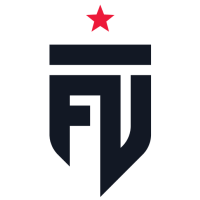 Futbolist Europe Rank #16 mag0o İbrahim Temizel sterben Emre Demirci SasuKe Ufuk Göktaş MOJJ Buğra Kiraz qRaxs Doğukan Balaban had been knocked out, the latter of which Oxygen had to defeat in the Group B elimination match in order to keep their tournament hopes alive.
However, their opponents were primed and ready to punch their ticket to Reykjavík.
The first map, Haven, began with a 12-0 half for Team Liquid, with Adil "ScreaM" Benrlitom finishing the first half with 20 kills and only 3 deaths thanks to an ace in the 12th round. The next highest in the server at the half was Travis "L1NK" Mendoza, who finished the first half with 15 kills and 5 deaths.
A brutal round 12 ace from ScreaM was the epitome of Liquid's dominant performance on Haven
After their dominant first half, all Liquid needed was the pistol round win to put themselves at series point and secure their spot in Iceland. The soon-to-be final round of Haven ended with a 2v1, with Mehmet "Turko" Özen facing off against Elias "Jamppi" Olkkonen and James "Kryptix" Affleck, both of them with a combined 87 points of health to their name. But it was Kryptix, the more hurt of the final two Liquid players, who denied Turko and Oxygen the clutch to close out Haven and send the series to Ascent.
However on Ascent, Oxygen struck back on the first pistol round, getting their first round win of the series. Unfortunately, Liquid would dominate the rest of the map, only allowing Oxygen to take two other rounds in the map on rounds 10 and 15 to close out the series and eliminate Oxygen from the tournament with a 3rd-4th place finish.
On the other side of the playoff bracket, the sole CIS representatives looked to keep their tournament hopes alive against another top European team after defeating FunPlus Phoenix in the Group A decider.
Likewise, Fnatic had every intention of showing their prowess against their opponents, and did so with a strong start on Icebox. They took the first eight rounds of the attacking side, with multiple flanks from Martin "MAGNUM" Penkov allowing Fnatic the map control and numbers advantage to put otherwise evenly matched rounds in Fnatic's control. This trend of flanks from Fnatic members dealing costly blows to Gambit members continued throughout the rest of the map, and eventually brought the final score of Icebox to 13-6, with Fnatic only needing one more map to clinch a spot in the Grand Finals and in Iceland.
MAGNUM's impact on Icebox against Gambit was imperative to Fnatic's victory
Following Icebox was Bind, which ended up requiring all 24 rounds of play to decide the map victor. Oddly enough, both teams neglected to pick a sentinel agent, with the sentinel players on both sides flexing to other agents. Ayaz "nAts" Akhmetshin picked up Viper, allowing Igor "Redgar" Vlasov to go to Omen, while MAGNUM flexed to Skye to complete the team's double initiator, double controller, single duelist team lineup.
The first half of the match was back and forth, with Gambit taking a four round lead before Fnatic struck back, taking three consecutive rounds to nearly even the scoreline up. However, the rest of the half went the way of Gambit, as they closed out the first half with five more straight wins. Following the oppressive first half by Gambit, Fnatic struck back with six straight round wins to nearly even out the map score. After two rounds going the way of Gambit, Fnatic would win rounds 21 onward thanks to well executed post-plant retakes, bringing the final map score to a very respectable 13-11.
With Gambit and Oxygen out of the running for Reykjavík, the final two teams that were left were Team Liquid and Fnatic. All that was left to do before the conclusion of the Stage 2 EMEA Challengers Playoffs was to have a 5 map series between the two qualified teams.
Haven began the best-of-five series, and Fnatic came out in a dominant fashion, only giving up three rounds in the first half, and the entire first map as well. The rounds that Team Liquid did secure were the first, second, and the second-to-last round (11th) of the half. Jamppi made attempts to crack open the Fnatic defense on multiple occasions with the Operator, but found very little success in the rounds that he did purchase the 5,000 credit sniper rifle. Oddly enough, Liquid chose to build their team composition without any duelists, despite teams lately leaning towards team compositions with only a single duelist and more utility from controllers and initiators to use for the team, unlike previous patches. Fnatic took the first map of the series 13-3.
Following Haven was Icebox, and both teams chose to select mirroring compositions. Sage and Killjoy were selected as the sentinels for the team, while Viper, Sova, and Jett rounded out the rest of the agent lineup. The entire first half saw neither team definitively take control of the momentum, and the half ended with Fnatic securing 7 rounds and Liquid securing 5 rounds. The second half, however, allowed Liquid to really hit their stride, and didn't give up a single round to close out the map 13-7 and send the series to Ascent.
Riding their wave of momentum from the second map, Liquid once again struggled to surge ahead in the first half on Ascent, and traded back-and-forth round wins with Fnatic throughout the half. After a 6-6 first half, and the beginning two rounds of the second half lost to Fnatic, Liquid came alive in round 15, only giving up a single other round in round 20, and took another map victory on Ascent 13-9.
With Liquid at match point, it was now do or die for Fnatic. Bind was the fourth map in the series, which they picked. Similarly to the preceeding maps, the first half ended with a close scoreline, with Fnatic ahead at the half 7-5. However, ScreaM and Team Liquid wanted to close out the series as soon as possible. Unfortunately, despite ScreaM's efforts to put the series away for Liquid, Fnatic secured the map win on Bind 13-7 to send the series to the final map, Split.
Despite an incredible ACS and frag count, ScreaM wasn't able to lead Liquid to a victory on Bind
The final map to decide who would take first place in the event was Split. Despite the entire series not favoring multi-duelist team comps, Fnatic decided to bring out Jett, Reyna, and Raze for Split. Liquid, on the other hand, chose a single duelist composition with Sage as their sole sentinel, and two controllers in the forms of Brimstone and Viper. Liquid started their attack on Split in a dominating fashion, securing 9 rounds in the first half, putting them in prime position to clinch the series on the notoriously defender-favored map. But it was only in round 17, after losing the first four rounds of the second half, that Liquid would start to gain momentum in the match. From that round onwards, they would win every single round, clinching the map 13-7 and winning the series.
Naturally, both Fnatic and Team Liquid will be travelling to Iceland for the first international Valorant tournament. In a post match interview on stream, Team Liquid head coach Connor "Sliggy" Blomfield was satisfied with his team's performance, but also praised their opponent's impressive showing on Bind, which he said was "super hard to play against".
Both teams currently sit at the second and third slots in the world rankings only behind Sentinels, who they will meet in Reykjavík this summer. They will join the competition in Iceland, which consists of Sentinels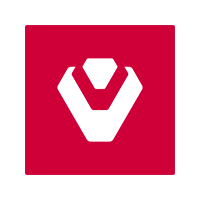 Sentinels North America Rank #1 TenZ Tyson Ngo sinatraa Jay Won inactive ShahZaM Shahzeb Khan SicK Hunter Mims zombs Jared Gitlin dapr Michael Gulino , Version1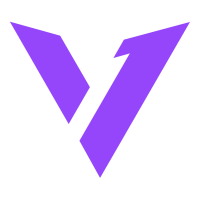 Version1 North America Rank #2 vanity Anthony Malaspina Zellsis Jordan Montemurro penny Erik Penny effys Loic Sauvageau , NUTURN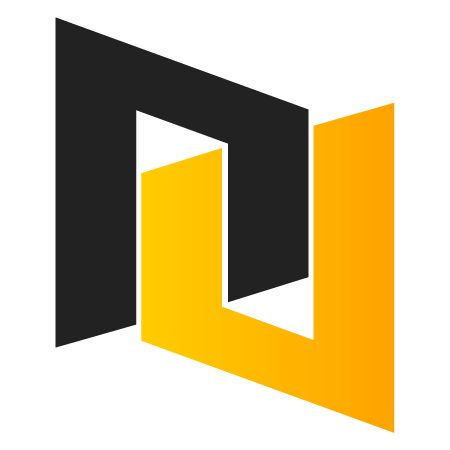 NUTURN Korea Rank #2 allow Park Sang-wook (박상욱) Suggest Seo Jae-young (서재영) peri Jung Bum-ki (정범기) solo Kang Geun-chul (강근철) Lakia Kim Jong-min (김종민) , Crazy Raccoon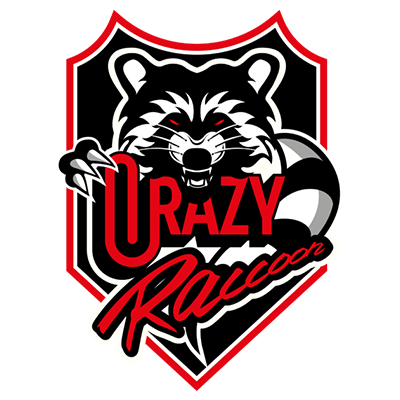 Crazy Raccoon Asia-Pacific Rank #2 Medusa rion zepher neth Munchkin Byeon Sang-beom (변상범) , and X10 Esports
X10 Esports Asia-Pacific Rank #1 Crws Thanamethk Mahatthananuyut foxz Itthirit Ngamsaard sScary Nutchapon Matarat Sushiboys Panyawat Subsiriroj Patiphan Patiphan Chaiwong .