The Alpha bracket concluded today with two teams qualifying for the playoffs stage of VCT LOCK//IN. NRG Esports

NRG Esports North America Rank #3 FNS Pujan Mehta s0m Sam Oh crashies Austin Roberts ethos Alan Ruan ardiis Ardis Svarenieks Victor Victor Wong and LOUD

LOUD Brazil Rank #1 aspas Erick Santos saadhak Matias Delipetro Less Felipe de Loyola tuyz Arthur Andrade cauanzin Cauan Pereira faced off in the first game, with the core of both teams having clashed six times before.
LOUD emerged victorious after a dominant map one and the other two maps stretching into OT. The second series saw two Pacific teams go up against each other, with DRX
DRX Korea Rank #1 stax Kim Gu-taek (김구택) Rb Goo Sang-Min (구상민) Zest Kim Ki-seok (김기석) BuZz Yu Byung-chul (유병철) MaKo Kim Myeong-gwan (김명관) Foxy9 Jung Jae-sung (정재성) emerging victorious after a successful reverse sweep.
The first series of the day saw an old rivalry come back on the international stage as NRG Esports

NRG Esports North America Rank #3 FNS Pujan Mehta s0m Sam Oh crashies Austin Roberts ethos Alan Ruan ardiis Ardis Svarenieks Victor Victor Wong faced off against LOUD

LOUD Brazil Rank #1 aspas Erick Santos saadhak Matias Delipetro Less Felipe de Loyola tuyz Arthur Andrade cauanzin Cauan Pereira . NRG has three players from OpTic Gaming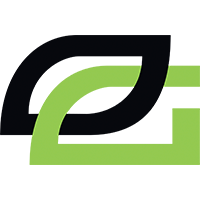 OpTic Gaming Inactive , a team which had made it to the top three of all international events in 2022. LOUD has two new players – cauanzin and tuyz replacing Sacy and pANcada – but the roster core has otherwise remained the same. LOUD had come off on top last year after beating OpTic 3-1 in the grand finals at VCT Champions, but all bets were off with the roster changes.
Map one, chosen by NRG, saw them starting off on defense. With a Killjoy, Viper, and Astra, they seemed like they had an ideal composition to hold strong. However, LOUD went in for a double duelist composition with saadhak on Raze and aspas on Jett. The team got off to a strong start with four cumulative round wins before NRG took their measure.
This retake was too close for anyone's comfort.
Off consecutive 3Ks from Victor and ardiis , NRG found two more rounds, bringing the score to 4-2 in LOUD's favor. But LOUD wouldn't let NRG get much else.
Once again, LOUD gained control of the game and went on a rampage, with five more rounds in a row. The last round of the half saw NRG win off the back of a three player push towards A main and a strong hold by crashies towards mid.
With the half ending at 9-3, NRG needed to win the pistol to make a possible comeback. After trading back and forth, NRG eventually ended up in a 2v1 situation with the spike planted, but tuyz had other plans. He won out the 1v2, and it was the beginning of the end. LOUD would proceed to win the next three rounds and close the map 13-3, one of the most dominating wins they've had against the ex-OpTic core.
It was a team diff: not a single player from NRG managed to go positive when it came to K/D ratios. In contrast, not one of LOUD's players went negative. The MVP of the map was tuyz for LOUD on Astra: he was able to consistently get crucial kills and use his utility to help aspas and saadhak frag out. He had a net 14 kill differential, only dying six times over the course of the entire map.
IGL-ing is hard work and it shows. (Photo: Colin Young-Wolff/Riot Games)
The second map, LOUD's pick, was Pearl. The teams largely mirrored each other compositionally, both opting for a Harbor/Viper setup alongside Killjoy and Skye. The only difference was in the duelist – aspas stuck to his Jett while ardiis opted for Raze instead.
Riding the momentum from map one, LOUD got off to a strong 3-0 start. But NRG bounced back with a 3K from ardiis once they had their full buy. LOUD, however, pulled off a successful 2v4 retake to win the next round, causing NRG to take an early timeout. This paid massive dividends as NRG were able to win the next six rounds in succession. LOUD won the last round with a successful defuse, ending the half at 7-5 in NRG's favor.
NRG, now on the defense, extended that lead to begin the second half. Four consecutive round wins, one of which came off a ninja defuse from crashies, brought the score to 11-5 in NRG's favor. But thanks to two 3Ks from aspas, LOUD was able to wake up and win four rounds of their own to bring the score within two. NRG got to map point at 12-9, but LOUD continued to claw their way back into the game off of 1v1s from tuyz, Less , and saadhak to eventually force overtime.
Comeback of the year so far.
Although a LOUD retake put the Brazilian squad in the lead, NRG notched three rounds in a row to win 15-13 and push the series to map three.
On Pearl, crashies was undeniably the MVP for NRG. With 29 kills, the most of anyone on the server, and several crucial clutches, he had a significant impact.
Map three was Fracture, a map where the first half saw LOUD, for the third time that day, get off to a strong start, leading 4-0. NRG countered with three rounds of their own off the back of a 3K from crashies and two 3Ks from ardiis, bringing the score to 4-3 in LOUD's favor. The map continued ping-ponging back and forth until the half ended 7-5 with LOUD maintaining their lead.
The Brazilian squad won three more rounds in a row to bring themselves to double digits, but following a timeout, NRG again bounced back. In the next eight rounds, NRG won seven to take the lead in the game for the first time, 12-11. A massive 1v3 clutch from cauanzin pushed the series to OT once again.
No one's going to be calling cauanzin a rookie after that clutch.
It took five sets of OT before the series finally found a victor. NRG were on the brink of finding the win in round 31, but tuyz pulled off a 1v2 clutch to keep LOUD in the game. This seemed like the straw that finally broke the camel's back, as after this, the Brazilians were finally able to pull together two consecutive victories to take the map 18-16.
Once again crashies was NRG's MVP, this time topping the server with 33 kills. While both teams had similar stats, it was the new blood on LOUD – tuyz and cauanzin – who won multiple clutches and enabled their team to come out on top. Both players had 30+ assists each over the course of the entire series. aspas was the one leading the charge for LOUD, with 18 first kills – more than the rest of his team had put together.
With this, LOUD will be moving on to the semifinals in the playoffs, while NRG have been eliminated.
The hometown boys are in it to win it. (Photo: Colin Young-Wolff/Riot Games)
"It's not over until it's over," saadhak said after the match. "And we're here to win. We're here to win. We're here to win."
The second series of the day saw two Pacific teams go up against each other. DRX
DRX Korea Rank #1 stax Kim Gu-taek (김구택) Rb Goo Sang-Min (구상민) Zest Kim Ki-seok (김기석) BuZz Yu Byung-chul (유병철) MaKo Kim Myeong-gwan (김명관) Foxy9 Jung Jae-sung (정재성) and Talon Esports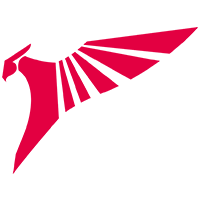 Talon Esports Asia-Pacific Rank #4 Sushiboys Panyawat Subsiriroj foxz Itthirit Ngamsaard Crws Thanamethk Mahatthananuyut Patt Patiphan Chaiwong JitBoyS Jittana Nokngam garnetS Apiwat Apiraksukumal had already faced off once before at GES Asia, where DRX defeated them handily, 3-0. In this rematch, Talon would be facing DRX on two of the three maps they'd been beaten on – Ascent and Icebox.
Unsurprisingly, Talon avoided both maps with their pick, choosing to open the series on Fracture. DRX won the opening pistol and anti-eco, but Talon won the next two rounds to tie things up at 2-2. DRX won two more, but Talon truly came alive after that. They were able to play for retake and successfully win out the remaining six rounds in the half to end it 8-4. Their policy of measured aggression and playing for quick but coordinated retakes served them well.
Why just defuse when you can kill everyone then get the defuse too?
But on attack, Talon stumbled a bit. DRX were able to win the pistol yet again, and three out of the subsequent four rounds to bring the score to 9-8, still in Talon's favor. Talon would win the next, though, bringing the score to 10-8 and triggering a timeout from DRX. This did not stop Talon, which won two more rounds to bring themselves to match point. DRX fought back for two more rounds, but ultimately Talon closed the door to take the map 13-10.
For Talon, every single player showed up massively, but Sushiboys and garnetS both stepped up when needed. As for DRX, they'd lost too many rounds on the first half to try and bounce back, despite MaKo being the player with the highest ACS on the server.
Sushiboys, a mainstay of 2021 APAC Valorant, is still a demon on the server. (Photo: Colin Young-Wolff/Riot Games)
Map two was Ascent, chosen by DRX. It was a map they'd found immense success on in 2022, and they were starting off on attack. They went for a no-sentinel comp, opting for a triple initiator team instead. The first half saw neither team quite able to establish dominance, eventually culminating in a 6-6 scoreline.
On defense, DRX woke up. They started the half with an ace clutch from Zest , who on 18 HP still found two kills. After that, DRX put up an impeccable defense. The sheer amount of information and utility they had in their arsenal would win them five more rounds to get them to map point, 12-6. In the next round, MaKo closed out Ascent with a 4K, giving DRX the 13-6 win.
Hol'up, let him cook!
Map three saw the series head to Icebox, a map where DRX just crushed C9 the day before. Both teams ended up with a mirror comp: a double controller setup with Harbor and Viper.
Starting on attack, DRX got off to a slow start, losing three rounds in a row. However, they converted a thrifty in round four to finally get onto the scoreboard thanks to a 1v3 clutch from MaKo. DRX continued the momentum from that round and last map, being able to extend their lead to 7-4. Talon won the last round in the half to bring the scoreline to 7-5 in DRX's favor.
After the side switch, DRX won the pistol and anti-eco, bringing the score to 9-5. Talon, once they got their hands on some rifles, were able to finally win three of their own, and eventually tied things up again at 10 all. DRX forcefully ended any further hopes for a Talon comeback by pulling off three successful retakes in a row to win the map 13-10, clinching them the series.
The MVP of Icebox and the entire series was MaKo, with a +17 kill differential on the controller role. He also had 10 first kills, always being able to find perfect timing and chinks in his opponent's armor.
Will this finally be a trophy for DRX? (Photo: Colin Young-Wolff/Riot Games)
With this, DRX will be moving on to the playoffs semifinals, where they will face off against LOUD. That match won't be for another week and a half.
Looking Ahead
With the Alpha Bracket having concluded, there will be a few days of downtime before the Omega Bracket begins. Matches will resume on Feb. 22.
The games are:
(Banner Image by Colin Young-Wolff/Riot Games)