100 Thieves
100 Thieves Inactive have won VCT North America Stage 2: Challengers 1 with a 3-1 grand final victory over XSET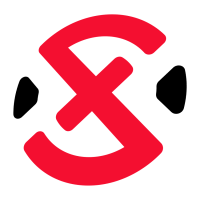 XSET North America Rank #13 PureR Bryce Lovell AYRIN Jordan He WeDid Matthew Suchan BcJ Brendan Jensen thwifo Zander Kim .
The match was far closer than the scoreline suggested; only one map finished with a greater round difference than the bare minimum of two, and that map was won by 100 Thieves by just three rounds. The first map went into overtime and finished 15-13 and two of the next three finished 13-11. The team that led in the first half lost the map in all four maps.
Peter "Asuna" Mazuryk and Spencer "Hiko" Martin returned to the soaring statistical heights they fell short of throughout much of Stage 1. Asuna led the tournament in ACS, kills per round, average damage per round, and first bloods per round. Hiko, on the other hand, ended the tournament with the highest K:D ratio, finishing just ahead of his newest teammate in Ethan "Ethan" Arnold.
Their championship performance cements a return to form for the First Strike champion 100 Thieves squad after a Stage 1 performance that at times left fans with doubts. They lost in the qualifiers of Stage 1 Challengers 1 while Nick "nitr0" Cannella and were eliminated outside of the top four in Challengers 2. The team replaced Quan "Dicey" Tran with Ethan heading into Challengers 3 and finished second in a tournament that was without four of the region's top competitors. 100 Thieves were eliminated outside of the top four in Masters.
While the first North American main event of the second stage of Challengers only featured four of the eight teams that participated in Masters last month, every team participated in the qualifiers for the event. This time, 100 Thieves survived a qualifier that Masters champions Sentinels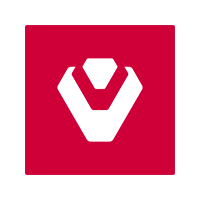 Sentinels North America Rank #1 TenZ Tyson Ngo sinatraa Jay Won inactive ShahZaM Shahzeb Khan SicK Hunter Mims zombs Jared Gitlin dapr Michael Gulino did not and then carried that momentum through the tournament's playoffs without losing a match.
Just because they didn't lose a match doesn't mean the tournament was an easy affair for 100 Thieves, as XSET made them sweat for every map in the grand final and Envy
Envy North America Rank #5 Victor Victor Wong crashies Austin Roberts FNS Pujan Mehta mummAy Anthony DiPaolo kaboose Jake McDonald played them tight a day before in the upper final.
In making the grand final, XSET overcame a barrier they themselves have been unable to conquer throughout their four VCT tournaments despite their consistent performances across them all. XSET finished fourth in both Challengers events they played in during Stage 1 and then went 0-2 in a stacked Masters event. Three straight 2-1 victories in the lower bracket brought XSET first into the top three and then into the grand finals.
The tournament also marked another, surprising, first given their success throughout the VCT: this was the first VCT main event in which XSET won their opening match.
Stage 2 Challengers 1 leaves just three North American teams remaining who have qualified for the main event of every VCT tournament they've been eligible to compete in: XSET, Envy, and Immortals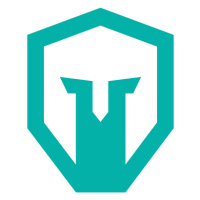 Immortals North America Rank #11 Kehmicals Rhett Lynch ShoT_UP Andrew Orlowski Rossy Daniel Abedrabbo Genghsta Amgalan Nemekhbayar . Sentinels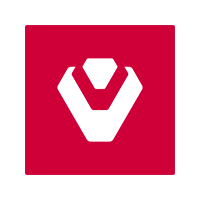 Sentinels North America Rank #1 TenZ Tyson Ngo sinatraa Jay Won inactive ShahZaM Shahzeb Khan SicK Hunter Mims zombs Jared Gitlin dapr Michael Gulino , Luminosity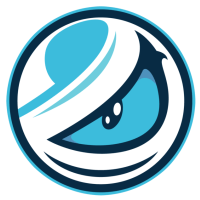 Luminosity North America Rank #10 YaBoiDre Diondre Bond moose Kaleb Jayne aproto Alex Protopapas stellar Brenden McGrath thief Brady Dever , and Gen.G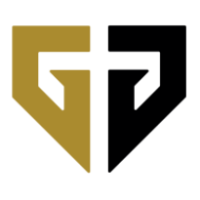 Gen.G North America Rank #7 MkaeL Michael De Luca gMd Anthony Guimond koosta Kenneth Suen Shawn Shawn O'Riley all saw their runs of consistency end in the event's qualifiers.
Despite this, no team has competed in all five of North America's VCT events. All three of the teams to qualify for each event finished in the top four of Stage 1 Challengers 2 to qualify directly for Masters.
The top four teams of this event directly qualify for the Challengers Playoffs at the end of the month that will determine the North American representatives in Iceland. The final four teams of the Challengers Playoffs will be determined in the upcoming Stage 2 Challengers 2 tournament.
100 Thieves will look to take advantage of the extra time they have to prepare that they missed out on in Stage 1 when they needed all three Challengers events to make it to Masters.