After two opens and one closed qualifier, Valorant Challengers League Brazil's team list is complete. Among the eight squads stand notable names such as Keyd Stars
Keyd Stars Brazil Rank #19 pollo Julio Silva liazzi Felipe Galiazzi krain Gustavo Melara pleets Marcelo Leite flainzz Felipe Saldanha and Gamelanders Blue
Gamelanders Blue Inactive .
Four of the teams in VCL Brazil were directly invited by Riot Brazil. Gamelanders Blue, Keyd Stars, Liberty
Liberty Brazil Rank #24 guuih Guilherme Mariano pepa Matheus Colleto duhT Eduardo Teixeira Zanatsu Carlos Eduardo tockers Gabriel Claumann , and TBK Esports
TBK Esports Brazil Rank #9 deNaro Matheus Hipólito chase Davi Mello matheuzin Matheus Lima ryotzz Leon Felipe luk Lucas Soares all got to skip the qualifying stages, owing to their performance in VCT Brazil during 2022. The four remaining slots were left open for qualified teams.
Neither open qualifier brackets produced surprising results, besides the elimination of Brazil mainstays Rise Gaming
Rise Gaming Brazil Rank #11 luqz Lucas Dias PxS Tak1 Vitor Tak Luskka Lucas Rentechen in both qualifier's final game and RED Canids
RED Canids Brazil Rank #12 CTC Caio Torres gaabxx Gabriel Carli gtn Gustavo Moura Leozin Leonardo Quindeler RND Ronaldo Kanashiro 's elimination at the hands of 100Jobs
100Jobs Brazil Rank #17 Fatmarino . Each qualifier placed eight teams in the closed qualifier, which was played in a double-elimination bracket with no upper finals or lower semifinals.
ODDIK
ODDIK Brazil Rank #6 bld Victor Junqueira Tisora Kauã Estefanini fzkk Leonardo Puertas fznnn Fernando Cerqueira jacobin Guilherme Jacob and The Union
The Union Brazil Rank #2 havoc Ilan Eloy GuhRVN Gustavo Ferreira pancc Fillipe Martins ntk Lucas Martins raafa Rafael Lima ravaged the upper bracket, with the former dropping just one map throughout to REiGN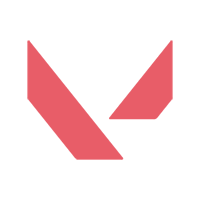 REiGN Brazil Rank #22 Siduzord Renan Siduoski Tooug ind1n rajadaJJ Champzera Joaquim Alves in the qualifying Bo5 match. The Union lost two maps overall, both in the qualifying match against TropiCaos
TropiCaos Brazil Rank #10 mNdS Rafael Mendes xenon Eduardo Soeiro cortezia Gabriel Cortez v1nny Vínicius Gonçalves Brinks .
TropiCaos then dropped to the final match of the lower bracket, also a Bo5, where they swept 100Jobs. Acadêmicos do Tucuruvi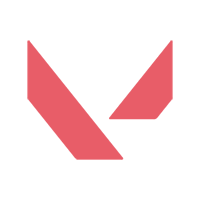 Acadêmicos do Tucuruvi Inactive gaabxx Gabriel Carli CTC Caio Torres gtn Gustavo Moura Leozin Leonardo Quindeler RND Ronaldo Kanashiro , who had been earlier relegated by TropiCaos to the lower bracket, ended up losing just one map to Tuzzy E-Sports
Tuzzy E-Sports Brazil Rank #7 Lz Luiz Gustavo Zap Brenno Roberto vhz Vinicius Santana rhz pryze Luis-Henrique Viveiros on their way to qualifying for Brazil's VCL.
VCL Brazil will begin on January 18 and 19, the days of its first matchweek. The full calendar can be found here. The regular season will be played in a Bo3 single round-robin format. The six best teams will move on to a seeded double-elimination bracket to decide a national champion.
At the end of both splits of competition, the teams with the most accumulated points will be selected to participate in Challengers Ascension, which will provide a direct path for VCT Americas.
The full team list for VCL Brazil is: