Despite two events in 2021, LATAM had no clear favorite in its Game Changers scene. KRÜ changed that in 2022.
After the organization's top-four finish at Champions, KRÜ made the decision to sign a Game Changers roster. In January 2022, the organization announced its chosen lineup.
KRÜ Esports
@KRUesports
In many ways, KRÜ's Game Changers roster mirrored the roster that finished among the top four at Champions. The starting lineup for both squads consisted of four Chileans and one Argentinean, and they both included a player from the Rivas family. Consuelo "consu" Rivas, one of KRÜ Fem's support players, is the sister of Roberto "Mazino" Rivas.
Heading into the first Game Changer event of 2022, Open 1, the team demolished their competition in the South region. They only dropped one map, which was attributed to latency issues, on their way to winning the entire event.
LATAM Open 2 ended up going even better for them: They pulled off a flawless run with a string of clean 2-0 victories, cementing themselves as the queens of LATAM South. Open 3 saw more of the same, and after consecutive quick 2-0 victories, KRÜ ended up winning the event.
After these three opens, the top eight teams with the most circuit points faced off in the LATAM Game Changer Finals. Again, the event was split into two regions, North and South, with the winning team from each region facing off in a grand final to decide the region's representative in Berlin.
At this juncture, KRÜ were the proven favorites for the South region and they did not disappoint. They managed two clean 2-0 wins, setting themself up for an upper bracket final against NOORG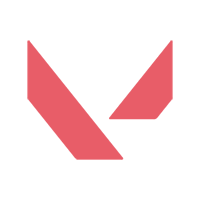 NOORG Latin America South Rank #43 peixinho azul frantastic Francisca Valenzuela Flossie chjna4q lya , which they won 2-1.
KRÜ had made it to the grand finals of the South region, where they were set to face 9z Team Fem
9z Team Fem Latin America South Rank #44 reshi Nanu micaela Anqh in a Bo5 to decide who would represent LATAM South. Things started off a bit dicey when 9z stole away KRÜ's pick on map one. But KRÜ did not let this affect them much as they won the next three maps in quick succession, claiming a solid 3-1 victory.
They had one more obstacle on their road to Berlin: for the first time, they would face off against their LATAM North counterparts in the LATAM Regional Finals. The winner would represent LATAM at Berlin, so stakes were high. KRÜ's opponents, FiRePOWER
FiRePOWER Latin America North Rank #14 Ivy Jianna JuW mmonch , were a roster who, despite a more rocky year, had dominated the LATAM North finals and qualified without dropping a single map in the event.
When the Bo5 grand finals came around, all the storylines and stats indicated it would probably be an intense, close match. However, in reality, it was a rout.
KRÜ jumped out to an 8-4 lead while starting on the defense of Ascent. Capitalizing on the fact that it was a historically defense-sided map. KRÜ were able to extend their lead further with four consecutive wins in the second half, eventually closing the map in their favor, 13-6. Already, individual players on KRÜ were shining, as conir , on Omen, finished the first map with 435 ACS and a 100% KAST.
Map two, Icebox, was more of the same, with KRÜ again having an insanely successful defensive half. This time, their dominance earned them a 9-3 advantage heading into the second half. Despite FiRePOWER winning the following pistol, KRÜ were able to steal the anti-eco away with a 3K from conir , and the map was a done deal after that. KRÜ won Icebox 13-4, and were only one map away from making history as LATAM's first overall Game Changers champions.
KRÜ started on defense for the third time in three maps, this time on Fracture. And again for the third time in three maps, KRÜ dominated the opening 12 rounds of the map. Establishing a trend of improving by one round each map, KRÜ entered halftime up 10-2.
FiRePOWER desperately tried to make a comeback in the second half, winning four rounds out of five, but KRÜ had tasted blood in the water and were ready to end it. After hitting map and series point, conir and romi each netted a 2K, winning Fracture 13-6 and sweeping the finals in a clean 3-0 fashion. Three players on the side of KRÜ had higher ACS than the best-performing player on FiRePOWER.
VALORANT Champions Tour
@ValorantEsports
After 10 months of proving they're the best in LATAM, KRÜ are now on their way to show that they're just as good on the international stage. They'll get a chance to prove themselves right out of the gate: they're in the same bracket as the powerhouses of NA and EMEA, Cloud9 White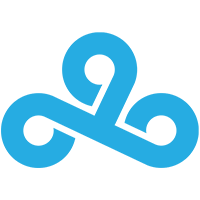 Cloud9 White North America Rank #2 Bob Bob Tran alexis Alexis Guarrasi Jazzyk1ns Jasmine Manankil katsumi Katja Pfahnl meL Melanie Capone and G2 Gozen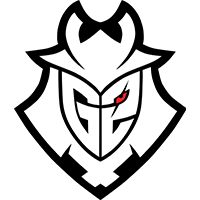 G2 Gozen Europe Unranked Mary Maryam Maher juliano Julia Kiran Petra Petra Stoker mimi Michaela Lintrup Glance Anastasia Anisimova .
KRÜ Fem
KRÜ Fem Latin America South Unranked kalita Keila Nava romi Romina Alvarez will face off against Cloud9 White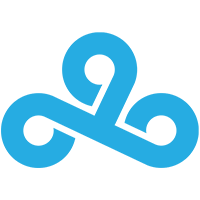 Cloud9 White North America Rank #2 Bob Bob Tran alexis Alexis Guarrasi Jazzyk1ns Jasmine Manankil katsumi Katja Pfahnl meL Melanie Capone on Nov 15.