Dignitas
Dignitas Inactive koalanoob Gianfranco Potestio trial rara Noah Giesbrecht ryann Ryan Welsh dephh Rory Jackson MAKKA Bryan Drouillard has released the entirety of their lineup just prior to the start of VCT Stage 2 in North America.
Signed as Homeless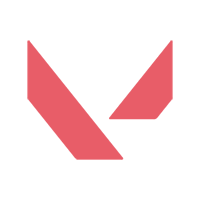 Homeless Inactive supamen Phat Le psalm Harrison Chang POISED Kevin Ngo dephh Rory Jackson in August of 2020, the roster peaked in its debut in the Pop Flash Invitational, placing fourth amidst North America's best. The team has since failed to find its footing, unable to qualify for both First Strike and Masters 1 of VCT.
The lack of success spurred a recent attempt to revitalize the roster by benching psalm and trialing koalanoob in the NSG March Monthly, but the effort proved futile as the team struggled in groups and fell to Ghost Gaming 2-0 in the playoffs.
The team had previously signed up Stage 2: Challengers 1 qualifiers under Dignitas, but will continue competing in the event sans sponsor.
Dignitas
Dignitas Inactive koalanoob Gianfranco Potestio trial rara Noah Giesbrecht ryann Ryan Welsh dephh Rory Jackson MAKKA Bryan Drouillard was: