After all the waiting, Valorant Champions 2022 began today. Paper Rex

Paper Rex Asia-Pacific Rank #1 mindfreak Aaron Leonhart Jinggg Wang Jing Jie f0rsakeN Jason Susanto Benkai Benedict Tan d4v41 Khalish Rusyaidee and Leviatán
Leviatán Latin America South Rank #1 Tacolilla Vicente Compagnon Melser Marco Eliot Machuca Amaro adverso Benjamín Poblete kiNgg Francisco Aravena Shyy Fabian Usnayo took opening wins over EDward Gaming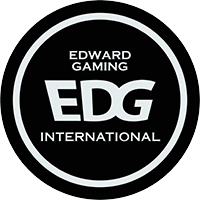 EDward Gaming China Rank #1 ZmjjKK Yongkang Zheng (郑永康) nobody Sen Xu Wang (王森旭) Life Dong Hao Qu (瞿东豪) CHICHOO Shun Zhi Wan (万顺治) Haodong Hao Dong Guo (郭浩东) and Team Liquid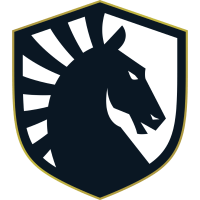 Team Liquid Europe Rank #3 Jamppi Elias Olkkonen Nivera Nabil Benrlitom soulcas Dom Sulcas ScreaM Adil Benrlitom dimasick Dmitriy Matvienko .
Champions is the culmination of nine months of blood, sweat, and tears. Over the next few days, 16 teams are gathered in Istanbul, Türkiye, to fight for the world championship. Acend — last year's champions — will not be present, meaning a new Valorant world champion will be crowned come September 18.
To get there, teams first have to go through the group stage. Today, Group A's openers saw EDward Gaming and Team Liquid get knocked down to the elimination match, while Paper Rex and Leviatán will play the winner's match tomorrow.
Photo by Colin Young-Wolff/Riot Games
The opening match of Champions was a doozy. Paper Rex, the runners-up to July's Masters Copenhagen, were set to play EDward Gaming, the Chinese representatives who swept the East Asia LCQ in their international debut.
EDG had to bring in their substitute Smoggy in place of star duelist Life , whom the team said was unwell. But to compensate for that, they surprised everyone by picking Pearl, available in the esports map rotation for the first time with this tournament. In Champions 2021, the first event featuring Fracture, it took until the second day for the map to appear.
But the Pearl pick wasn't the only surprise.
Once the map started, the Chinese squad had climbed to a 5-1 lead that seemed insurmountable. Going into round seven, Paper Rex had already burned through both their regulation timeouts. But their lack of pauses going forward didn't hinder them and they began to pick up the pace, as back-to-back 3Ks from f0rsakeN gave Paper Rex a 5-3 lead. EDG called their own timeout — the third in nine rounds — but a stellar 12th round from mindfreak tied the half at 6-6.
After elevating the scoreline to 8-8, d4v41 pulled his team ahead with a 3K. Both sides kept it tight with highlight plays — clutch plays from d4v41, a 4K from mindfreak, and a 3K from CHICHOO — as the game reached 12-10. Paper Rex dropped one more round before running down the clock in the final round of regulation for a 13-11 win.
Despite a tied 6-6 scoreline, ZmjjKK 's Chamber still clocked in an unmatched 309 ACS in the first half alone, eventually opening up eight rounds throughout the map. On attack, CHICHOO stepped up to the plate with 12 kills, but their performances alone didn't match Paper Rex's teamwork. All of their players were within 23 ACS of each other.
Write that down, write that down!
Icebox proved destructive for Paper Rex. EDward Gaming tore through their opponents on their way to a 13-5 scoreline, made possible by Haodong 's 275 ACS and nobody 's 89% KAST. The first match of Champions 2022 moved onto the decider.
Benkai opened up Haven with a 1v4, claiming a 2-0 lead thereafter. EDward Gaming replied by going 3-2 up, but Paper Rex immediately bit back. They chained five rounds that featured several highlight plays: 3Ks from mindfreak and Benkai, as well as a 1v1 from each. Paper Rex ended the half with a 7-5 lead, with a triple from ZmjjKK giving his team their final point.
On the attack, Paper Rex proved unstoppable. Jinggg and f0rsakeN hit back-to-back 4Ks that let them reach an 11-5 scoreline. The Chinese representatives were only able to find three more points, one of them off a 1v1 from ZmjjKK, before the map ended 13-8 in favor of Paper Rex.
Who better to claim the first ace than the new kids around the block?
Paper Rex's double duelist composition placed Jinggg on Reyna and f0rsakeN on Jett. The daring move proved successful, as the two opened up eight rounds combined — four times as much as the rest of the team combined. Smoggy wedged himself between Paper Rex's two fraggers as the second-best man in the server ACS-wise, claiming 271 ACS and 181 ADR for himself.
With this win, Paper Rex matched the expectation of the majority and reached Group A's winner's match. They'll return to play tomorrow, in the day's final game against Leviatán.
Conversely, EDward Gaming are not out of the running and will return September 4 to play the elimination match against Team Liquid.
One game away from playoffs. (Photo by Lance Skundrich/Riot Games)
The second and final match of the day pitted Team Liquid against Leviatán. Liquid's performance at international events this year hasn't matched their 2021 record so far, dropping out of Masters Reykjavik in the top eight and missing Masters Copenhagen. This year, after a second consecutive LCQ triumph, they're planning to improve on 2021's top-four Champions placement.
Leviatán are coming fresh off of their international debut at Copenhagen. They reached their first tournament by defeating KRÜ Esports
KRÜ Esports Latin America South Rank #2 delz1k Joaquin Espinoza NagZ Juan Pablo Lopez Klaus Nicolas Ferrari Mazino Roberto Rivas keznit Angelo Mori in the regional VCT tournament, even knocking out XSET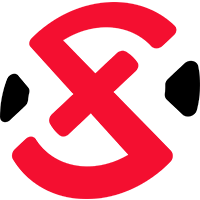 XSET North America Rank #2 for a top-six placement in Denmark. FNATIC

FNATIC Europe Rank #2 Derke Nikita Sirmitev Boaster Jake Howlett Alfajer Emir Ali Beder , one of Liquid's two EMEA counterparts at this tournament, eliminated them.
Starting on their opponent's pick, Leviatán kept the first half of Haven largely under control by climbing to a 6-1 lead. Liquid recovered two more rounds, one of them off a 3K from Jamppi , and Leviatán took a timeout. A 3K from Melser got his team immediately back on track, and they went on to rack up an 8-4 lead on defense.
Once on defense, Liquid began threatening a comeback. They let up two rounds for a 10-4 deficit, but a timeout from them started a four-round streak that included a 3K from ScreaM . The teams then traded blows for a bit as Leviatán slowly climbed to map point. Jamppi gave his team double digits with a 1v3 clutch, but the LATAM reps closed the map out 13-10.
Jamppi tried his hardest to be a lifeline for Liquid's chances on Haven.
Leviatán's kiNgg and Melser were on fire in Haven, being the only players to secure over 20 eliminations. The two also scored the server's highest ACS at 261 and 241 respectively, closely trailed by Jamppi, who scored 19 kills, 233 ACS, and 83% KAST.
Map two took the teams to Ascent, Leviatán's map choice. The Chilean squad held a 6-3 record on the map since May 1, whilst Team Liquid had played Ascent just twice, winning both times. The map saw the first Phoenix selection on an international level since Reykjavik earlier this year. ScreaM was dominant on the agent at EMEA LCQ, posting a 1.73 K/D across two maps.
Starting on attack, Leviatán ripped off four straight rounds. Not to be outdone, Liquid responded with four consecutive defensive rounds of their own. A back and forth first half ended at an even 6-6 scoreline between the teams. It could have been tipped in Leviatán's favor were it not for the Operator skills of Jamppi. The Chamber player found eight of his 17 kills on Ascent with the gun in his hands.
The second half started the same as every half in the series did: a pistol and eco win for Leviatán. Eight rounds off the back of pistol rounds gave the LATAM lineup a definitive advantage overall in the series. Team Liquid answered right back to tie map two up at a 9-9 stalemate even after a dramatic Tacolilla 1v2.
Map three was not to be, however, as Leviatán secured three straight rounds to reach map and series point while both teams struggled to maintain their economy. A smoke-spraying ScreaM 4K gave Liquid one final round before they fell 13-10 yet again.
Onur looks excited to be back on stage.
kiNgg in particular stood out as a top performer in the series. If leading his team in ACS, kills, KAST%, and ADR wasn't enough, he also provided a 13-6 record on first duels.
It felt as though Leviatán was overlooked heading into the event despite just barely missing out on a top four placing at Copenhagen. The energy they brought to the stage fed through into their gameplay. They are just one win away from qualifying for back-to-back playoff stages.
For Liquid, their momentum has come to a standstill after a promising LCQ run. But all is not lost for the EMEA squad. Losing every pistol hurt badly, but the EMEA team converted more full buy rounds (14 vs. 11) than their opponent did across the two maps. They will have the chance to rectify some of their errors in their group's lower bracket and reach their potential.
Leviatán moves on to face Copenhagen grand finalists Paper Rex for a chance at the playoff stage. Team Liquid will play boisterous EDward Gaming in Group A's first elimination match.
Looking ahead
The second day of Champions features three matchups. Group B begins their opening matches with LOUD

LOUD Brazil Rank #1 Sacy Gustavo Rossi aspas Erick Santos saadhak Matias Delipetro pancada Bryan Luna Less Felipe de Loyola and ZETA DIVISION
ZETA DIVISION Japan Rank #1 Laz Ushida Koji crow Maruoka Tomoaki Dep Yuuma Hisamoto SugarZ3ro Shota Watanabe TENNN Tenta Asai taking the stage first. BOOM Esports
BOOM Esports Asia-Pacific Rank #3 BerserX Rizkie Adla Kusuma tehbotoL David Monangin will make their international debut against North American titans OpTic Gaming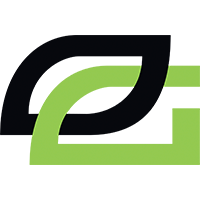 OpTic Gaming North America Rank #1 , followed by Group A's qualifying match between Paper Rex and Leviatán.
PancakeGOAT contributed to this article.