FaZe Clan
FaZe Clan North America Rank #3 ZachaREEE Zachary Lombardo BABYBAY Andrej Francisty Marved Jimmy Nguyen Rawkus Shane Flaherty corey Corey Nigra rolled over Envy
Envy North America Rank #4 Victor Victor Wong crashies Austin Roberts FNS Pujan Mehta mummAy Anthony DiPaolo kaboose Jake McDonald with little issue 2-0 to advance to the upper finals of Masters NA. Sentinels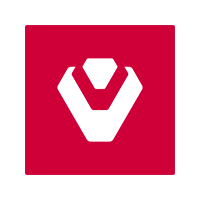 Sentinels North America Rank #1 TenZ Tyson Ngo ShahZaM Shahzeb Khan SicK Hunter Mims zombs Jared Gitlin dapr Michael Gulino , not to be outdone, beat 100 Thieves
100 Thieves North America Rank #2 steel Joshua Nissan Hiko Spencer Martin Ethan Ethan Arnold nitr0 Nick Cannella Asuna Peter Mazuryk in a 2-0 of their own — although they had to sweat for it in one of the maps.
Both winners unleashed their starpower to win rounds in often back-breaking ways. FaZe drew power from wild Andrej "BABYBAY" Francisty dashes and a Marved ace; Sentinels were propelled by crazy Tyson "TenZ" Ngo flicks and Hunter "SicK" Mims 3Ks.
"I feel like whenever we do stuff like that, I'm saying to the team, 'Bro, they have to be scared of us right now. They have no idea what's happening,'" Marved said in reference to some of the team's flashiest plays. "And that type of stuff really, really boosts our confidence and it really helps."
SicK said Sentinels are very momentum-based, especially while he's on Phoenix since he likes to play around ultimate orbs. That means plays like those — that can hype up the team and get the winds blowing in its favor — can help them smash through teams. But that attribute can sometimes work against them.
Sentinels dominated 100 Thieves in the first map of the series, a 13-3 win on Ascent. They followed that up jumping out to an 8-3 lead on Haven, but then bled away the lead and let 100 Thieves force them into overtime. SicK says their experience giving up leads like that actually helped them eventually close it out 16-14 after a prolonged back-and-forth overtime.
Of course, in order for Sentinels to let a team back into the game, the other team has to take advantage. And after a 13-3 opening map, it took a team with the collectedness of 100 Thieves to put up a fight in the first place.
"First map we all knew we weren't putting our best, and we kind of just acknowledged that and reset right after that," new 100 Thieves addition Ethan "Ethan" Arnold said. "So it's gonna take a lot of mental fortitude to do that. I think we did really well. So I'm definitely proud of the team for being able to do that."
Ethan, still fresh to the team after swapping from CS:GO to Valorant, finished the match atop the scoreboard for 100 Thieves. He admitted it's a nice confidence boost to play well, but he still ends up feeling terrible after a loss no matter what.
He and his 100 Thieves teammates weren't the only ones to suffer a disappointing loss today, however. The tournament's top seed, Envy, failed to keep up with FaZe's aggression. Anthony "mummAy" DiPaolo believed that was what cost them the match.
"We prepared for their playstyle, we know that they like to play hyper aggressive, but some rounds just didn't go our way, and the little things we tweaked we didn't really adapt perfectly," he said.
"We could answer with aggression back — because they're playing super confidently and we just kind of retake that confidence, or we just play a super passive setup and set up a plan for a retake," he later offered as a potential counter to FaZe's playstyle. "Either way would work. But what we answered with obviously didn't work out as well. So we have to still go back to the drawing board and figure out how to counter that."
It's much harder, of course, to counter any playstyle when the other team is simply hitting their shots. Perhaps, Envy were doomed by Marved's alarm clock as he woke up unphased by the hour lost to Daylight Savings Time.
"Today, I decided to wake up early, decided to get a nice shower in, that type of stuff. Just getting my mind right for the match," he said. "And when I was in the match, it really helped me because I was very relaxed. And I think being relaxed is very important for me because it's where I think about my decisions clearly. And I think that played a huge role, especially with my teammates helping me out."
FaZe's recent improvement in coordination has helped Marved find that state in matches a lot more.
"I don't worry about what my teammates are doing, I just know I have to worry about myself and my teammates will be there for me, just like I'll be here for them," he said. "So it kind of helps us become more relaxed."
Finding a relaxed state in matches appears to be the secret sauce to success in North America right now. After all, Sentinels can relate.
"[Playing without much preparation] is definitely something new and that's very fun," TenZ said. "I definitely say that for me and the rest of the squad, we probably don't feel any pressure at all to like, perform. We're obviously not here to lose — we're trying our best to win."
"I'd say we're pretty confident because we can kind of make more ballsy plays and get away with it."
Today's results have setup a date between Sentinels and FaZe next weekend in the Upper Bracket Finals and sent 100 Thieves and Envy to the lower brackets to attempt to make their runs at a title from there. Given how hot FaZe has been and the firepower they've brought, plus the exciting nature of a TenZ-infused Sentinels, the matchup in the upper bracket is a dream to many fans.
"I think the match against FaZe will come down to who's hitting shots at the end. Just due to the aggressive playstyles of both my team and the other team."
TenZ is particularly excited to play against Corey "corey" Nigra, FaZe's other star duelist to line up alongside BABYBAY and a friend of TenZ. While BABYBAY has gotten much of the attention during FaZe's rise to the top, corey is no slouch either. Just today their statlines were nearly even.
corey just barely had the edge over BABYBAY in ACS but BABYBAY managed to find two more kills than corey.
Much of the community's anticipation will be for that matchup, but fans should keep their eyes on the teams sent to the lower bracket today, too.
With each passing week in the game, Ethan is gelling further with his team. He's absorbing more of the game. He and 100 Thieves are getting better. "It's been good. Everyone on the team is very understanding when it comes to learning," he said.
"Right now, we're really just focusing on the basic stuff," he later added when looking ahead at his week of review. "I'm pretty new still and I'm learning, so we're kind of just going with the basics right now. And I think we'll get into more specifics later, but I'm gonna definitely review today. Any mistakes we find we're gonna fix and hopefully be better for next time."
Meanwhile, Envy will look to get closer to perfecting the details.
"We're just gonna look at LG, figure out how they play — you know, we already know how they play from playing them previously," mummAy said. So we're just going to kind of fine tune what we have, and jus get prepared for hem, so that we can bring it back in the Lower Finals."
Both Ethan and mummAy stressed they were taking it one match at a time. But it can't hurt to look just a little ahead, can it?
After all, there aren't very many matches left.