100 Thieves
100 Thieves North America Rank #6 bang Sean Bezerra Cryocells Matthew Panganiban Asuna Peter Mazuryk beat Immortals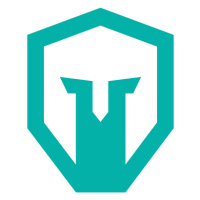 Immortals Inactive 2-0 after winning Ascent in a nearly hour long 15-13 game and then cruising to a 13-8 victory in the second half of Haven.
The victory, of course, means 100 Thieves is advancing to the next round of the upper bracket in Masters North America. But it also means something more to 100 Thieves' entry fragger Peter "Asuna" Mazuryk.
"This was my first time playing Immortals ever since I left to go to 100 Thieves. So I definitely felt like, I don't know, kind of like there was this comradery when I was playing them," Asuna said. "I love jcStani and Genghsta, so it was pretty nice to play them again."
It was hard to see that love over the course of the match while he and his 100 Thieves were closing out round after round.
The match was at times a messy affair as the styles of the two teams clashed. That was perhaps most on display in one round of 100 Thieves' Haven defense where Asuna used his Jump Packs to propel himself down C Long, got a kill, let another past, and popped his ultimate.
"I was full blind. I clicked my mouse and then popped my rocket instantly after I did it."
"I don't know why I shot, I think I misclicked, literally. And then I ended up killing him and I was like, 'wait, I got a kill,'" Asuna recalled. "And then I was blind. And nitr0's telling me 'there's a guy behind you, there's a guy behind you!' because the Breach went past me." When Nick "nitr0" Cannella cleaned up the Breach behind him, Asuna pumped the brakes so he won't give up a 5v3 advantage.
The Breach in that play was Andrew "ShoT_UP" Orlowski, usually a duelist player for Immortals. While Breach is usually reserved for more supportive players, Shot_UP led the server as usual in both ACS and kills while he played the agent on Haven.
"I think Shot_UP can play anything at a high level," Noah "jcStani" Smith said. He noted that while you can still see hints of his duelist playstyle come through on Breach, the agent does force him to calm his aggressive playstyle down a bit. "It's definitely more of a team aspect of change [to our styles], since we now only have one duelist and it's more of him supporting other people."
He noted that Immortals know how to play with Breach — they used to experiment with Amgalan "Genghsta" Nemekhbayar on Breach in scrims, it's just that they've never had to play it in matches until recently. "We just were never fully comfortable with it until now."
While Shot_UP has played Breach several times in recent matches, it was the first time he had played Breach in an official match on Haven. In fact, it was the time any player on Immortals has played an official match on Haven in more than a month.
"We definitely didn't expect [Immortals to pick Haven], and then we just thought of a solution," Asuna said. "I mean, we like the map. So it's not like they threw us off. It's just we didn't get to prep on it."
The Immortals' composition caught at least Asuna by surprise, who was expecting Shot_UP to go with Reyna over Breach.
Unfortunately for Immortals, the surprise map pick didn't work in their favor and they ended up losing both the map and the series. But they don't have much time to reflect on today's defeat — they play again tomorrow.
"I think we should have won today's match, and I'm very confident we'll win tomorrow's match," jcStani said. "Because now we have some glaring issues hat we can now reflect on ourselves, which I guess helps us in a sense were we're not going to get exploited by Luminosity the same way we got exploited by 100 Thieves."
"So, if anything, we're even more confident going into this Luminosity match because now we've seen he mistakes happen to us today. And we can fix them for tomorrow."
That match with Luminosity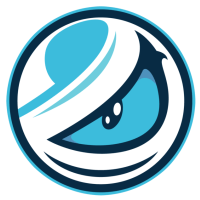 Luminosity Inactive moose Kaleb Jayne mada Adam Pampuch dazzLe Will Loafman bdog Brandon Sanders TiGG Tanner Spanu is the late game between tomorrow's pair of matches.
100 Thieves play again on Sunday when they renew their rivalry against Sentinels
Sentinels North America Rank #15 pANcada Bryan Luna Marved Jimmy Nguyen TenZ Tyson Ngo Zellsis Jordan Montemurro zekken Zachary Patrone johnqt Mohamed Amine Ouarid Sacy Gustavo Rossi .