The Vitality European Open has ended with G2 Esports
G2 Esports Europe Rank #1 Mixwell Oscar Cañellas Patitek Patryk Fabrowski pyth Jacob Mourujärvi ardiis Ardis Svarenieks davidp David Prins taking the title. They won the tournament's grand final over Prodigy
Prodigy Europe Rank #6 in a 3-1 match.
Congratulations to @G2esports! From 256 teams down to claiming the 1st competitive @PlayVALORANT European crown! ?

Thank you to all the people who participated in the Vitality European Open powered by @CORSAIR it was a great competition ? #VitalityEUOpen pic.twitter.com/0KIyVY7yw1

— Team Vitality ? (@TeamVitality) July 12, 2020
G2 Esports made their competitive debut in the tournament. The team went undefeated in matches throughout the qualifiers and final tournament. In fact, they lost just three maps over the course of the tournament, including the qualifiers.
The tournament was the first between professional European teams in Riot's Ignition Series. Riot's first European Ignition Series event was hosted by the G2 Esports organization, but was between randomized teams led by captains.
It was a gauntlet for the competitors. Each team played three Bo3 matches in one day during the group stage. The playoffs were no easier as FABRIKEN
FABRIKEN Europe Rank #3 LATEKS Oliwer Fahlander Leodeddz Leo Nilsson played three Bo3 on the final day and Prodigy played three Bo3 matches plus the Bo5 grand final on the tournament's last day.
G2 dominated the tournament as a unit. All five players finished in the top 12 of the tournament's kills per death rankings. Still, the squad's stars shined.
Their push through the playoffs was led by Mixwell , ardiis and Patitek . ardiis finished on top of the scoreboard for G2 in every map of the grand finals, closing out the tournament on both Sova and Raze.
Zyppaan of FABRIKEN led the playoffs stage in kills per round and average combat score. Top performers on the other playoffs teams were Shao for PartyParrots
PartyParrots Inactive ANGE1 Kyrylo Karasov dinkzj Denis Tkachev Art1st Vyacheslav Lyadnov 7ssk7 Artur Kurshin Shao Andrey Kiprsky and rhyme for Prodigy.
Each of the three other playoff teams took a map off G2 Esports over the course of the tournament, but none of them were able to manage more than one map. FABRIKEN shocked the tournament favorites by beating them in their first map of the tournament, but G2 responded by taking the next two maps decisively. PartyParrots then repeated that performance by beating G2 in the first map of the playoffs before failing to keep up with G2 in the next two maps. Finally, Prodigy started the grand finals with a map win before losing out in the next two maps and losing 3-1 due to G2's winner bracket map advantage.
Prodigy defeated both FABRIKEN and PartyParrots over the course of the tournament, even beating FABRIKEN twice during the playoff stage. Nonetheless, Prodigy didn't have a perfect run before hitting G2 Esports. They lost in the group stage to the Turkish breadHUNTERS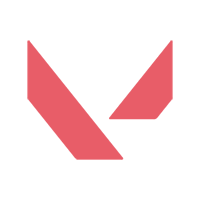 breadHUNTERS Europe Rank #21 Toronto Erdem Soğukpınar m1tez qRaxs AsLanM4shadoW aimDLL squad.
It felt like a battle for second throughout the tournament. The end result has made it clear: G2 Esports are the team to beat in Europe.
The final standings for the Vitality European Open are: