VCT's Stage 1: Challengers 2 qualifier will go through drastic format changes.
VALORANT Champions Tour EU
@valesports_eu
Riot has addressed widespread criticism of the first qualifier's format by implementing changes for the remainder of Stage 1, which encompasses a two Challengers and a Masters event.
The first qualifier featured only Bo1 games up until the round of 32, while only the first round will be Bo1 going forward. Riot has also reduced the signup limit to 232 teams, inviting back 12 teams from the first qualifier—the losers of the round of 16 and quarterfinals. Riot has made a one-time exception for the upcoming qualifier, placing 14 teams directly into the round of 128.
This means teams such as Alliance
Alliance Europe Rank #17 Fearoth Enzo Mestari luckeRRR Niels Jasiek kAdavraa Thomas Johner hype Tautvydas Paldavicius , Team Vitality
Team Vitality Europe Rank #27 bramz Bayram Ben Redjeb M4CHINA Ouali Manset vakk Vakaris Bebravičius feqew Lukas Petrauskas ceNder Jokūbas Labutis , and HEET
HEET Europe Rank #16 hussaR Bence Huszár DeadFox Bence Böröcz crazyd33R Gábor Német Barcode Kevin Bana bzt Renátó Bárányos will start in the round of 128 alongside European giants G2 Esports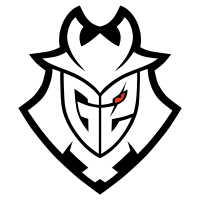 G2 Esports Europe Rank #1 Mixwell Oscar Cañellas zeek Aleksander Zygmunt ardiis Ardis Svarenieks paTiTek Patryk Fabrowski pyth Jacob Mourujärvi , Guild Esports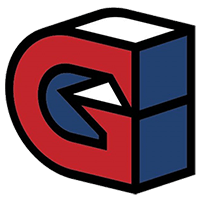 Guild Esports Europe Rank #9 Sayf Saif Jibraeel Yacine Yacine Laghmari bonkar Malkolm Rench draken William Sundin Leo Leo Jannesson , Fnatic
Fnatic Europe Rank #4 Boaster Jake Howlett Mistic James Orfila tsack Konstantinos Theodoropoulos doma Domagoj Fancev Moe40 Muhammad Hariff and Team Liquid
Team Liquid Europe Rank #7 Jamppi Elias Olkkonen Kryptix James Affleck L1NK Travis Mendoza soulcas Dom Sulcas ScreaM Adil Benrlitom —the four teams that fell in the previous quarterfinals.
The format will then repeat for the third Challengers' qualifier. In the announcement, Riot did not reveal whether this change would carry into the second and third Stages of the Valorant Champions Tour.