The long-awaited playoffs of LOCK//IN kicked off today with a Bo5 series between LOUD

LOUD Brazil Rank #1 aspas Erick Santos saadhak Matias Delipetro Less Felipe de Loyola tuyz Arthur Andrade cauanzin Cauan Pereira and DRX
DRX Korea Rank #1 stax Kim Gu-taek (김구택) Rb Goo Sang-Min (구상민) Zest Kim Ki-seok (김기석) BuZz Yu Byung-chul (유병철) MaKo Kim Myeong-gwan (김명관) Foxy9 Jung Jae-sung (정재성) , resulting in the reigning champions sending home Pacific's last hope after five grueling maps.
Despite their shaky victory, LOUD are in high spirits. (Photo: Colin Young-Wolff/Riot Games)
Following DRX's elimination, only three teams remain to fight for an extra slot at Masters: Tokyo. Two EMEA superteams, Natus Vincere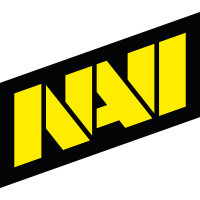 Natus Vincere Europe Rank #2 ANGE1 Kyrylo Karasov Shao Andrey Kiprsky Zyppan Pontus Eek SUYGETSU Dmitry Ilyushin cNed Mehmet Yağız İpek and FNATIC

FNATIC Europe Rank #1 Leo Leo Jannesson Derke Nikita Sirmitev Boaster Jake Howlett Chronicle Timofey Khromov Alfajer Emir Ali Beder , will duel for a grand finals appearance on Friday.
LOUD chose to take the audience to Pearl, with DRX on the attack. Both teams had only lost on Pearl once at LOCK//IN: LOUD to North American superteam NRG Esports

NRG Esports North America Rank #3 FNS Pujan Mehta s0m Sam Oh crashies Austin Roberts ethos Alan Ruan ardiis Ardis Svarenieks Victor Victor Wong in an intense overtime, and DRX to Cloud9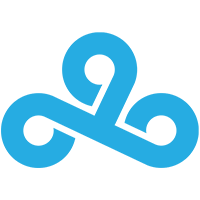 Cloud9 North America Rank #2 Xeppaa Erick Bach leaf Nathan Orf Zellsis Jordan Montemurro qpert Mateja Mijovic runi Dylan Cade jakee Jake Anderson in a dominant stomp. However, both teams looked to put another win on their record, and DRX chose to mirror LOUD's initial team composition.
LOUD started the map out strong, taking the pistol and the round after following a 3K from cauanzin on the eco round. DRX answered back with three consecutive rounds via coordinated teamwork, putting the Korean overlords in a hopeful position for the remainder of the half.
This is normally how my sheriff rounds end.
However, LOUD quickly changed the pace despite a DRX timeout and won eight consecutive rounds to end the half 9-3. After losing the pistol and following eco round, DRX were only able to claim two more rounds in the remaining half before LOUD closed the map out at 13-5 in a show of utter dominance. Much of LOUD's success could be attributed to the phenomenal performance of aspas . The world-class duelist ended Pearl with a 1.88 rating accompanied by an ACS of 366 as he and the rest of his team stood tall against DRX's mirror composition.
DRX's compositional change proved to not work out at the end of the day. However, head coach termi explained the reasoning behind the many compositional changes in the post-match conference.
"We had a lot of takeaways from this tournament," termi said. "A lot of it came down to the compositional element as well; we wanted to try different agents [and see] how that worked. The fact that we got to test it in a match setting at the pro level [was] a huge bonus for us."
LOUD weren't about to resign their early lead over their opponents, and as the teams converged on Icebox for DRX's map pick, LOUD quickly went to work. The home team won eight rounds straight off the bat as each and every member of the team stepped up to the plate to once again end the half with a 9-3 scoreline. DRX tried to salvage their map pick after losing the second pistol, but were only able to steal five rounds from their opponents before a stuck defuse from saadhak closed the map out 13-8.
With their tournament life on the line, DRX refused to go down without a fight and exploded into LOUD's next map pick, Split. After winning the pistol and bonus, DRX conceded only one round to their opponents before going on an eight-round win streak, halted only in the later part of the half before the Korean squad themselves netted a 9-3 half.
Wanting to end the series quickly, LOUD attempted a comeback and managed to gain the pistol and following round of the second half, but their dreams of a quick 3-0 sweep were crushed after DRX only let two more rounds by to take home Split 13-7, much to the crowd's dismay.
A 4k from BuZz prevented DRX from losing Split.
"We had a lot of love from the crowd up until today," stax said. "There were a lot of boos [directed towards] our side from the fans, but I put up the LOUD gesture and a lot of the fans started to cheer for us again."
Riding the momentum into Fracture, DRX showcased their clean-cut teamwork, quickly taking the first two rounds and gaining a lead. However, LOUD were able to rip away the lead off the back of a clutch from tuyz and an eco round before DRX tied the score 3-3. The two teams traded blows with stellar performances from both BuZz and aspas, and by the end of the half the scoreline was an even 6-6.
However, MaKo , who had already been performing on the defensive half, showcased why he's a contender for the title of best controller in the world as he took multi-frag after multi-frag to rack up rounds for DRX. LOUD were only able to win a single round in the second half before a 2v4 from BuZz and MaKo, who ended the map with a 1.62 rating and 329 ACS, won the Korean squad another convincing 13-7 to bring both teams to a map five with the momentum heavily in DRX's favor.
"We had a 2-0 [lead] against DRX and I knew something different was coming," said cauanzin. "They were preparing something. They ended up getting two more maps and [made it] 2-2. But at the end of the day, we were doing what we enjoyed doing. The crowd on our side and being able to do what we loved allowed us to keep improving."
The final map of the series, Ascent, was the ultimate decider for the two teams in their final clash of the tournament. Now on the back foot, however, LOUD stumbled into the pistol round, allowing BuZz to snatch a 3K to open up the first two rounds for his team. LOUD answered back with two rounds of their own, and another cauanzin clutch gave them the momentum to bring the scoreline to 4-2 in their favor. Despite DRX's attempts to even the score heading into the second half, LOUD were able to pull ahead with a two-round lead to start the final half at 7-5.
The final pistol round held immense value to both teams, but when the dust settled, tuyz had managed to stick the defuse despite a 3K from MaKo, allowing LOUD to piggyback off their pistol win and take the following round. However, their opponents were unfazed by the widening lead, and, after winning the bonus round, brought the score to a 9-8 after a clutch from stax reset LOUD's economy.
Unwilling to relinquish hold on their lifeline to the grand finals, LOUD fought harder than ever before to deny their opponents any more rounds. Retakes and holds alike brought LOUD closer and closer to 13, and after an aggressive push from the Brazilians backed by the deafening roar of the home crowd brought the series to match point, one final retake sent the Pacific's remaining representative home and last year's world champions straight to the grand finals.
LOUD are now one match away from claiming two international trophies in a row.
Despite the close series, saadhak did not seem too bothered by how close he and the rest of his teammates were to being reverse swept.
"I think coming into this year, our expectations weren't that high, but the guys are just so good that we managed to [make it] to another finals. I didn't expect to be here so soon again, but we're feeling great about it."
Head coach fRoD also seemed very adamant about the attitude of the younger players on the roster, confident that the players wouldn't feel burnt out.
"The players are very young and hungry, they want to win really badly. We've been putting in a lot of time since mid-October practicing and bootcamping. We've already stress-tested a lot of what we think is our limit. As long as we continue to focus on our practice, training and our preparation, and not burn the guys out, I don't see that being a problem. I think we do a good job of load management and making sure that the guys aren't overdoing it. The most important thing is that the guys need to enjoy the game and love playing the game, so there are a lot of moments that the guys just play on their own time, even outside of practice."
Youngsters aside, a veteran on the roster stepped up to the plate even after a poor performance on the final two maps. After going a combined -13 on Fracture and Ascent, aspas still ended at the top of the scoreboard with a +26 K/D ratio as the only player in the server to crack above 90 frags.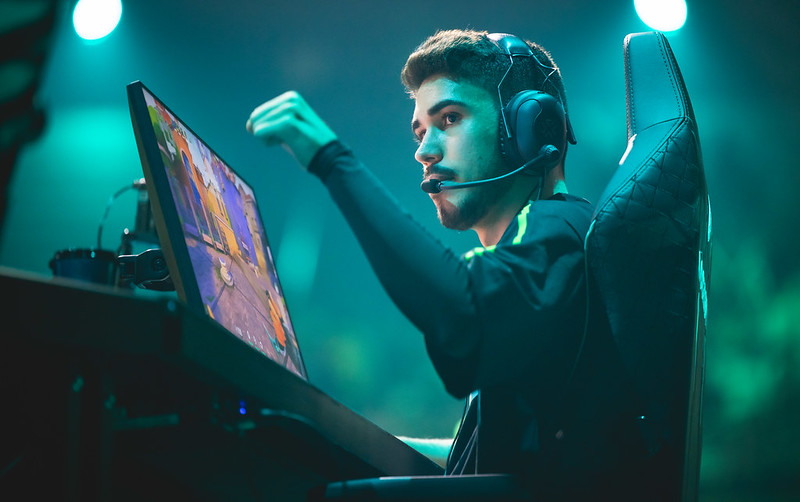 Aspas finished at the top of the scoreboard despite his performance on the last two maps. (Photo: Colin Young-Wolff/Riot Games)
Looking ahead
LOUD are now able to sit comfortably as they wait for their final opponent of the tournament to be decided on Friday, March 3.
The last bout of semifinal matches are: