The Japanese organization FAV gaming has signed six players to start its Valorant division.
FAV gaming is known for its involvement in Rainbow Six, Street Fighter V and Clash Royale, including a recent victory in Clash Royale League East.
【VALORANT部門】
FAV gamingの新部門として、VALORANT部門が遂に始動!

CS:GOを中心に各FPS・TPSタイトルの最前線で戦ってきた選手6名をチームに迎え、他部門と同じく世界を目指します💪

▼詳細はこちらhttps://t.co/3j6nfmLXoX#FAVWIN#VALORANT pic.twitter.com/mp3e982ILY

— FAV gaming (@fav_gaming) July 28, 2020
The new roster includes Fisker, Shinohara, Noki and Sylfy, who cut their teeth on many CS:GO teams, as well as GB and Trixy, who played at a high level in PUBG.
Both team captain Fisker and SylFy previously played for ROX Gaming
ROX Gaming Asia-Pacific Rank #0 Clutch shoushi Neru and competed in the RAGE Invitational, the last major Japanese event.
We'll soon have the chance to see the team compete in the upcoming ¥5,000,000 RAGE Japan Tournament, an event supported by Riot Games as part of the Ignition Series.
FAV gaming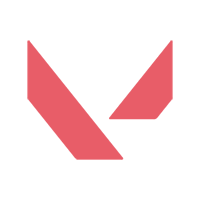 FAV gaming Asia-Pacific Rank #0 Fisker shinohara SylFy Trixy GB Noki is now: