Team Liquid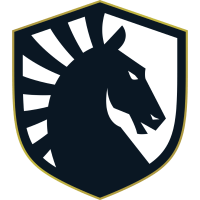 Team Liquid Europe Rank #3 Jamppi Elias Olkkonen Nivera Nabil Benrlitom soulcas Dom Sulcas ScreaM Adil Benrlitom dimasick Dmitriy Matvienko and LOUD

LOUD Brazil Rank #1 Sacy Gustavo Rossi aspas Erick Santos saadhak Matias Delipetro pancada Bryan Luna Less Felipe de Loyola have qualified to the Valorant Champions playoffs, securing two of the final four open slots.
Team Liquid found a narrow 2-1 win over the Masters Copenhagen second-place finishers, Paper Rex

Paper Rex Asia-Pacific Rank #1 mindfreak Aaron Leonhart Jinggg Wang Jing Jie f0rsakeN Jason Susanto Benkai Benedict Tan d4v41 Khalish Rusyaidee , while LOUD swept ZETA DIVISION
ZETA DIVISION Japan Rank #1 Laz Ushida Koji crow Maruoka Tomoaki Dep Yuuma Hisamoto SugarZ3ro Shota Watanabe TENNN Tenta Asai 2-0.
Valorant Champions group play concludes tomorrow with Group C and Group D's decider matches.
Photo by Colin Young-Wolff/Riot Games
Both Paper Rex and Team Liquid have qualified to several international events, but today was the first time they entered the server against one another. The only two common factors between them are EDward Gaming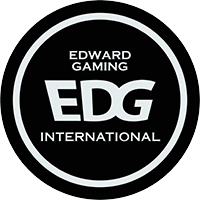 EDward Gaming China Rank #1 ZmjjKK Yongkang Zheng (郑永康) nobody Sen Xu Wang (王森旭) Life Dong Hao Qu (瞿东豪) CHICHOO Shun Zhi Wan (万顺治) Haodong Hao Dong Guo (郭浩东) , against whom both found their first group stage win, and Leviatán
Leviatán Latin America South Rank #1 Tacolilla Vicente Compagnon Melser Marco Eliot Machuca Amaro adverso Benjamín Poblete kiNgg Francisco Aravena Shyy Fabian Usnayo , who stunned both to qualify for playoffs earlier in the tournament.
Liquid chose to start the series on Haven, a map only Paper Rex had found success on, against EDward Gaming. They took the pistol round, but were quickly put on the backfoot as two 4Ks from Jamppi rocketed Liquid to a 4-2 lead. Paper Rex called a timeout, after which 3Ks from d4v41 and Jinggg narrowed Liquid's lead to just 5-4.
In order to avoid a tie, Liquid called their own timeout and converted two rounds. Trying to find a fifth point, Paper Rex prepared a two-pronged push onto C that closed out the half 7-5. Despite the narrow lead, Liquid's Jamppi boasted 15 kills and over 360 ACS as the teams switched sides.
After Paper Rex tied the game at 7-7 off a Jinggg 3K, Liquid ran up to a short-lived 9-7 advantage. It didn't take long for Paper Rex to bring the game back to a tie at 10-10, when Jinggg found a gap in Liquid's attack. It gave him a 4K that allowed his team to climb to map point, but they dropped two rounds and the game went to overtime. Liquid were able to find the 15-13 win, after back-to-back 3Ks from Jamppi and dimasick .
Jamppi's halftime ACS dropped considerably to just 305 by the time the map was over, despite still being the best in the server with 30 kills. He opened up nine rounds for his team, nearly as many as all of Paper Rex combined. Jinggg was the only player to reach numbers similar to Jamppi's, with 30 frags and 194 ADR.
That feels illegal…
Team Liquid left Pearl, Valorant's newest map, open for Paper Rex to pick it. While the former hadn't played it, the latter snatched it from EDward Gaming's hands 13-11. Although Team Liquid showed initial promise with a 3-2 lead, f0rsakeN — who ended the map with 284 ACS — carried Paper Rex as they decimated their opponents and found a 13-4 win that pushed the map to a decider.
Both teams left Ascent open as that very decider. Statistically, it's Liquid's second-best map and Paper Rex's worst. Despite that, Liquid's recent record on the map has been shaky, while their opponents entered the map boasting an eight-game win streak that started in May this year.
f0rsakeN started off Ascent with seven kills in two rounds to give his team a 2-0 lead, but Liquid quickly turned it around by putting together 10 rounds on their way to a 10-4 lead, their success only briefly broken up when mindfreak closed out the half 8-4 with a 1v2.
Paper Rex tried to claw back into the game, as Jinggg found four for a 10-7 scoreline. Liquid dropped just one more round, closing out the match with a 13-8 win on Ascent. ScreaM once again brought out Phoenix, netting him 273 ACS and 181 ADR, combining for 14 opening kills with his brother Nivera .
Liquid's win lines up the third quarterfinal match of Champions' playoffs. They're slated to face OpTic Gaming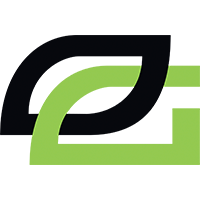 OpTic Gaming North America Rank #1 on Saturday's, September 10, opening match.
There is one impostor among us.
The second decider of the day was a Group B rematch. LOUD and ZETA DIVISION had previously played each other in the group's opener, where the former found a 2-0 win. The Japanese reps bounced back with a 2-1 over BOOM Esports
BOOM Esports Asia-Pacific Rank #3 BerserX Rizkie Adla Kusuma tehbotoL David Monangin and were now a match away from returning to the playoffs at an international tournament.
Both teams were hoping to be the first to take their region to Champions playoffs.
ZETA picked Bind as the match's opening map, despite scarcely playing it this year. LOUD have a near-spotless record on the map, losing it just once to OpTic 14-12 in Reykjavik earlier this year.
The Japanese side was the first one to get on the board, finding two rounds via retake. pancada replied by taking down three, and LOUD were able to chain together four more rounds. At a 5-2 disadvantage, ZETA replied with three rounds that leveled the score at 5-5. LOUD were the ones to finish the half ahead 7-5, capping it off with a 1v1 from saadhak .
ZETA quickly got back into the game, finding a marginal 10-8 lead off of key plays from Laz and SugarZ3ro . LOUD managed to drag themselves to an 11-11 tie, where a chaotic 3K from aspas placed his team on map point. The Brazilians then closed out the map 13-11 by holding back an A push.
Pros don't fake.
On Raze and Viper respectively, aspas and Less dominated the field, maxing out at 256 ACS. The former had a considerably higher ADR of 184, while Less' 88% KAST was the highest in the server. pancada, who scored a slightly lower ACS despite the same number of kills, had a noteworthy 46% headshot rate.
LOUD's pick was Ascent, another map they've only lost once — to OpTic in the Masters Reykjavik grand final — this year. ZETA DIVISION have starred on the map just four times in 2022, only finding a win once. In ZETA and LOUD's previous match, the Brazilians won on this map.
ZETA gave their opponents trouble in the first half of Ascent, finding five rounds in the first half that made the game seem close. Once LOUD were on defense, a 3K from aspas kickstarted a six-round streak that only ended at 13-5 — cementing LOUD's place in the playoffs of Champions.
For LOUD, this win marks the first time a Brazilian team has reached the Champions playoffs. Overall, it's also the first time a team from that region has advanced from the group stage. Finally, it sets the stage for the second quarterfinal match: a South American clash between Leviatán and LOUD is scheduled for Friday, September 9.
aspas finished the match with 287 ACS and 184 ADR. (Photo by Lance Skundrich/Riot Games)
Looking Ahead
Tomorrow is the final day of group stage matches. Group C's decider will open the day — where FunPlus Phoenix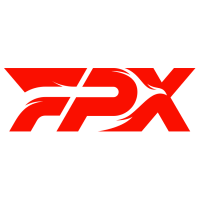 FunPlus Phoenix Europe Rank #1 SUYGETSU Dmitry Ilyushin Zyppan Pontus Eek ANGE1 Kyrylo Karasov Shao Andrey Kiprsky ardiis Ardis Svarenieks will aim to keep their title-defending run alive and KRÜ Esports
KRÜ Esports Latin America South Rank #2 delz1k Joaquin Espinoza NagZ Juan Pablo Lopez Klaus Nicolas Ferrari Mazino Roberto Rivas keznit Angelo Mori will try for international redemption — followed by Group D's decider — where both 100 Thieves
100 Thieves North America Rank #3 bang Sean Bezerra stellar Brenden McGrath Will William Cheng Derrek Derrek Ha Asuna Peter Mazuryk and FNATIC

FNATIC Europe Rank #2 Derke Nikita Sirmitev Boaster Jake Howlett Alfajer Emir Ali Beder aim to prove themselves on the world's biggest stage once again.
Tomorrow's games are: