19esports
19esports Europe Rank #20 Vasili Javier Huélamo jonba Jon Baraiazarra Yurii Salvador Gasco donQ Francesc Savall eXerZ Miguel Marín have signed the remainder of SUPERSTARS and Javier " Vasili " Huélamo.
19esports
@19esportsmx
Adolfo " Fit1nho " Gallego and Francesc " donQ " Savall were the first players contracted to Miguel Layún's organization back on January 22. They were bought out from Giants after six months with the organization, where they made a name for themselves in the Iberian scene.
Joining them now are Jon " jonba " Baraizarra and Salvador " Yurii " Gasco, both former teammates from the Giants roster. As Giants, the squad dominated most regional competitions, taking out teams such as UCAM and Movistar Riders in the first Valorant Master Series Invitational and at Genesis Cup Visión, respectively. Most of their losses came from other European teams, namely Team Heretics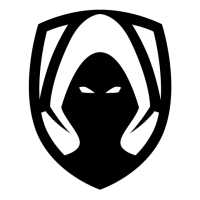 Team Heretics Europe Rank #2 nieSoW Dustyn Durnas AvovA Auni Chahade nukkye Žygimantas Chmieliauskas RUBINO Ruben Villarroel lowel Christian Garcia Antoran pAura Melih Karaduran .
Javier " Vasili " Huélamo has no record in Valorant but an extensive one in Valve's FPS counterpart, CS:GO. Between July 2019 and December 2020 the Spaniard played with VodkaJuniors, a roster later signed by S2V Esports after being the runners-up at ESL Masters España S6. They saw even more success in the second half of 2020 as they finished in the top eight of the RTP Arena Cup and top four at the LVP Unity League, and started 2021 off by qualifying for ESEA Advanced S36.
The team made their debut in the recent Challengers qualifiers, where they fell 1-2 in the round of 16 to Ninjas in Pyjamas

Ninjas in Pyjamas Europe Rank #5 chiwawa Egor Stepanyuk CREA Charles Beauvois Jady Yaroslav Nikolaev rhyme Emir Muminovic Ex6TenZ Kévin Droolans , who went on to qualify for Masters after defeating G2 Esports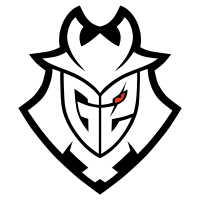 G2 Esports Europe Rank #1 Mixwell Oscar Cañellas zeek Aleksander Zygmunt ardiis Ardis Svarenieks paTiTek Patryk Fabrowski pyth Jacob Mourujärvi by the same scoreline.
19esports
19esports Europe Rank #20 Vasili Javier Huélamo jonba Jon Baraiazarra Yurii Salvador Gasco donQ Francesc Savall eXerZ Miguel Marín 's name is defended in Valorant by: