ardiis has been announced as the fourth player to join G2 Esports
G2 Esports Europe Rank #1 Mixwell Oscar Cañellas Patitek Patryk Fabrowski pyth Jacob Mourujärvi ardiis Ardis Svarenieks davidp David Prins . ardiis was a part of the fish123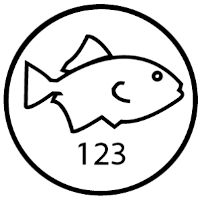 fish123 Europe Rank #2 Kryptix James Affleck L1NK Travis Mendoza ec1s Adam Eccles soulcas Dom Sulcas ScreaM Adil Benrlitom squad that dominated the early European scene, finishing first in seven different events with the Latvian player as their main operator. He also placed first with Team Mixwell in the European division of the Twitch Rivals: VALORANT Launch Showdown.
Upload Complete - @G2ardiis.exe
▓▓▓▓▓▓▓▓▓▓▓▓▓▓▓ 100% pic.twitter.com/T8JfvFloj3

— G2 Esports (@G2esports) July 3, 2020
Cheating and match-fixing accusations leveled at ardiis had some questioning his future in the competitive scene until he was cleared by Riot last month. G2 are set to compete in the qualifiers of the upcoming Vitality European Open on the 5th of July.
The roster of G2 Esports
G2 Esports Europe Rank #1 Mixwell Oscar Cañellas Patitek Patryk Fabrowski pyth Jacob Mourujärvi ardiis Ardis Svarenieks davidp David Prins is now: