The second round of elimination was full of high stakes for every team involved. One team from every region sans LATAM had one representative remaining in the playoffs of Masters: Reykjavik. After the dust had settled, ZETA DIVISION
ZETA DIVISION Japan Rank #1 Laz Ushida Koji crow Maruoka Tomoaki Dep Yuuma Hisamoto SugarZ3ro Shota Watanabe TENNN Tenta Asai and Paper Rex

Paper Rex Asia-Pacific Rank #1 CigaretteS Patiphan Porsi mindfreak Aaron Leonhart Jinggg Wang Jing Jie f0rsakeN Jason Susanto Benkai Benedict Tan d4v41 Khalish Rusyaidee had moved on to fight another day, while DRX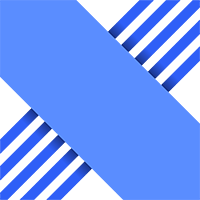 DRX Korea Rank #1 stax Kim Gu-taek (김구택) Rb Goo Sang-Min (구상민) Zest Kim Ki-seok (김기석) BuZz Yu Byung-chul (유병철) MaKo Kim Myeong-gwan (김명관) Foxy9 Jung Jae-sung (정재성) and G2 Esports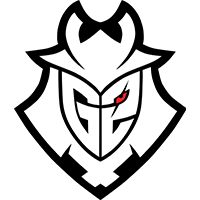 G2 Esports Inactive fell, bowing out of Masters: Reykjavik outside of the top four.
The first match of the day was a group stage rematch between DRX and ZETA DIVISION that was much more explosive than the first encounter between the lone Korean and Japanese representatives. The second match of the day was a key match between Southeast Asia's top seed and the lone EMEA representative left in the tournament.
Icebox was the first map of the series, and it began with DRX taking the first two rounds of the half. ZETA quickly rebounded to take the lead in the next three rounds, two of which were secured by back-to-back 4ks from Maruoka "crow" Tomoaki. The rest of the half saw solid all-around play from ZETA, and they only let two more rounds slip through their fingers to go into their attack half with an 8-4 lead.
Simple geometry.
With the sides swapped, DRX came out the gates swinging, eager to make up their four round deficit as soon as possible, which came promptly following their six straight round wins in the beginning of the half. A timeout by ZETA going into round 19 allowed their coach to formulate a new strategy, which ultimately allowed ZETA to stave off DRX's mounting comeback and finish Icebox with a 13-11 final score. The standout player that map was Ushida "Laz" Koji on Chamber, who finished atop the scoreboard with 25 kills and seven first kills.
With one map loss standing between them and elimination, DRX needed to step their game up on the second map of the series, Ascent. The first half was a slow grind, with both teams only able to convert rounds off of critical duels being won. DRX managed to take seven rounds with them into their defensive half.
In the second half of the map, ZETA came out the gates by winning the pistol round and two subsequent bonus rounds afterwards, giving them a massive economical and firepower advantage that began with only a lone phantom carried over from the round prior. DRX answered with a stout defense on B site that was financed solely by Sheriffs, putting ZETA's economy on the back foot. A sly Astra gravity well from Shota "SugarZ3ro" Watanabe pulled Goo "Rb" Sang-Min (구상민) off the spike as it was nearing detonation, giving ZETA the round lead and forcing a timeout from DRX.
DRX's timeout ended up paying off for them, as they took the next four rounds, putting themselves at map point. In round 22, DRX nearly closed the map out, but another late round Astra gravity well from SugarZ3ro soured Yu "BuZz" Byung-chul (유병철)'s 4k and DRX's hopes of closing out the map in that round. However, the next round would be the final round of the map, as Rb and BuZz got two crucial opening picks onto Yuuma "Dep" Hisamoto and Tenta "TENNN" Asai, giving DRX enough of a numbers advantage to safely get the final three picks and send the series to the final map, Split.
Astra's gravity well gimmicks still work despite the nerfs that she received in patch 4.04.
Split has been a map that has appeared a lot throughout Masters: Reykjavik, and once again it was chosen as the decider to determine which team would advance and which team would be eliminated. ZETA came out of the gates in dominant fashion, making DRX's site executes costly and not allowing a site to be taken without at least one player falling to the defenders.
After many labored attempts to crack open ZETA's defense through mid, DRX managed to find an opening following picks onto TENNN and Laz. However, Laz's Viper and SugarZ3ro's Astra were constant issues for DRX, as their utility combined were just as potent as last year, when the two controllers dominated the competitive meta. ZETA continued their reign of terror over DRX on the defensive side up until the last round of the half, when a 4k from Kim "stax" Gu-taek (김구택)'s Skye salvaged a second round for the Koreans, giving them a tall order going into their defensive side.
If there's one thing you can guarantee from Koreans, it's that they won't go down without a fight.
In the first round of the half, DRX attempted to cut off ZETA's avenues of attack by immediately using a Sage wall in A main, but Dep boosted the rest of his team (sans Laz) up, catching Kim "Zest" Ki-seok (김기석), the lone defender on A, alone with backup too far away to provide proper aid. DRX conceded the site without any contest, putting their backs against the wall in a 5v5 retake.
A 1v2 clutch from Laz put ZETA one step closer to victory, and forced DRX to purchase weapons in order to gain some sort of traction to mount a comeback. DRX managed to convert their buy, deflating ZETA's economy and forcing them to save credits in order to make a proper purchase in the following round, round 16. After finding frags onto Zest through the Viper smoke and Rb pushed up into A main, ZETA had enough of a numbers advantage to take the round, putting themselves on match point.
Now staring down the barrel of elimination, DRX needed a miracle to begin a monolithic comeback against the Japanese team. The round began with trades on both sides, but Laz eventually crept his way into A heaven, which allowed him to use his Viper's Pit, putting DRX in an awful bind with their defenses stretched thin and with subpar weaponry. After cutting down Rb alone in A screen with only an Operator and no armor, BuZz was left in a 1v3 with only a Spectre, which wasn't enough to overcome their opponents, and DRX fell with 13-4 as the final score of Split.
Even after the match, the win felt surreal to crow. "(we) were still living the dream," crow said. crow attributed much of his team's success to how the team reacted following their loss to DRX, which crow said included criticisms of what the team fell short on and what they did well, major or minor.
The second match of the day featured EMEA's last standing representative, G2 Esports, taking on Paper Rex, who had their own score to settle after starting their lower bracket run early at the hands of DRX in the quarterfinals.
Split was the first map in the series, and G2 looked to match PRX's aggressive style that they had become associated with. Johan "Meddo" Renbjörk Lundborg's Breach often set up his teammates for early peeks in the defensive side, showing that G2 were not going to let the only remaining Southeast Asian representative dictate the pace of the match on their attack side. G2's efforts ended up paying off, as they only allowed three rounds to slip through their fingers in the first half.
In the second half of the map, Paper Rex didn't let the fact that they were on the defensive side deter them from attempting aggressive antics with Wang "Jinggg" Jing Jie's Raze to catch their opponents on the back foot. Their efforts were largely successful, as the only round that G2 were able to secure was round 17. Split ended with Paper Rex winning the map 13-10.
He may not have finished atop the scoreboard, but mindfreak 's Omen was still a valuable part of Paper Rex's stalwart defense on Split.
The next — and final — map of the series was Bind, a map that excited many because Paper Rex chose to put Jason "f0rsakeN" Susanto on Yoru, a rare sight for those who don't see the Japanese agent played all that much in North America and EMEA. However, their last showing on Bind was against DRX in the upper bracket, which actually went the way of their opponents. In that match, Jinggg summed up the reason why the team lost was due to basic mistakes and overall tense team approach to the match.
Now, they had a second chance to set the record straight.
Paper Rex kicked off Bind by winning the pistol, setting the tempo of their attack side to their liking. Their eight rounds that they captured in the first half were set up by f0rsakeN's Yoru, which spearheaded many attacks and didn't allow G2 to get comfortable in their defensive setups. G2 were only able to secure four rounds off of individual heroics from Oscar "Mixwell" Cañellas and Aaro "hoody" Peltokangas, giving themselves a steep deficit to overcome in the second half of the map.
Upon reflection of his team's performance in the match, Meddo noted that "we didn't really slow down the game…and we also failed to get through choke points. They managed to slow us down and (pick us off)." He also added that going as an individual "I didn't (perform) as well as I did in the qualifier, and it showed."
When you're the one dictating the pace of a match as an attacker, things like this happen.
G2 began their attack half by winning the first two rounds of the half, but weren't able to enhance their arsenal with any of Paper Rex's purchased rifles in round 15 to begin to snowball an advantage that would help them reduce the round deficit. After Paper Rex secured two more rounds, G2 called a timeout in an attempt to stabilize themselves, but their opponents' momentum was too great, and G2 were only able to capture one more round before Paper Rex secured the 13th round to win Bind and the series.
Paper Rex had officially done it. They had made history as the first APAC team to advance to the top four of an international event. Furthermore, it is also the first instance of zero EMEA teams being present in the final podium standings of an international event.
Upon reflection of his team's latest achievement, Jinggg said "we're all very happy and excited…I don't think we actually expected to (make it) this far in the tournament, so we're all super, super happy."
Looking ahead
After nine straight days of matches, the remaining four teams will have three days of rest to prepare themselves for the final days of competition. Matches will resume on Friday, April 22, beginning with the upper final and concluding with the third match of the lower round.
The matches beginning on Friday are:
Header photo by Colin Young-Wolff/Riot Games