Both upper semifinal matches at Masters: Reykjavik took place today, allowing two teams to advance into next weekend's upper finals and sending two teams to the lower bracket to play for survival tomorrow.
The first match was a tight affair between OpTic Gaming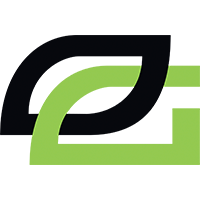 OpTic Gaming North America Rank # crashies Austin Roberts FNS Pujan Mehta Victor Victor Wong Marved Jimmy Nguyen yay Jaccob Whiteaker and DRX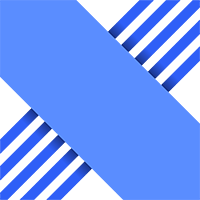 DRX Korea Rank # stax Kim Gu-taek (김구택) Rb Goo Sang-Min (구상민) Zest Kim Ki-seok (김기석) BuZz Yu Byung-chul (유병철) MaKo Kim Myeong-gwan (김명관) that ultimately went in the former's favor 2-1. The latter was a display of domination from LOUD

LOUD Brazil Rank # Sacy Gustavo Rossi aspas Erick Santos saadhak Matias Delipetro pancada Bryan Luna Less Felipe de Loyola against G2 Esports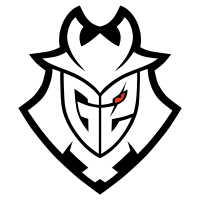 G2 Esports Europe Rank #7 hoody Aaro Peltokangas Meddo Johan Renbjörk Lundborg Mixwell Oscar Cañellas AvovA Auni Chahade nukkye Žygimantas Chmieliauskas , putting Europe's last remaining representatives at risk of elimination. Should G2 lose tomorrow, no European team will finish in the top four — a stark departure from Champions 2021 where three of the top four were from EMEA.
OpTic and LOUD have now locked themselves into a top-three finish. OpTic finished second at Masters: Berlin in 2021. Brazil, the region LOUD represents, had never even made it into the top four at an international Valorant LAN.
The first semifinals match of the day, a 2-1 in favor of OpTic, began with OpTic's map pick: Ascent.
DRX won the pistol to begin building what would quickly become a commanding 9-2 lead on their attack. OpTic won the final round of the half to head into their own attack down 9-3.
"We were very calm, even when we were down 9-3 on Ascent it felt like we should have won a lot of the rounds that we ended up losing in that first half," OpTic in-game leader FNS said after the match. "Of course they played great but a lot of their plants came down to like four or five seconds left… The way were playing was extremely risky but it worked like a charm a lot of the times."
The second half began much like the first — with a pistol round win by South Korea's representatives. After allowing DRX to win the follow-up round, OpTic began to build some momentum for its first consecutive round wins of the map. The American squad put together five consecutive round wins before finally succumbing to DRX's defense to face map point at 12-8. That was all DRX needed to crush OpTic's resistance so they could take the first map 13-8.
MaKo continued his tournament-MVP performance on Ascent by leading his team in first kills, damage, and ACS, while sharing the team high in kills and KAST with teammate Zest , from the smokes role.
When looking back at Ascent after the match, FNS said DRX abused OpTic's tendency to over-rotate throughout the map's first half, something he and his team in turn used against DRX in later maps. It was just the beginning of a tight, tactical showdown.
DRX took their opponents to Icebox, a map they've gone 2-0 on at Reykjavik, for the next map. But, at least in the pistol round, OpTic looked more comfortable with DRX's map pick than their own. A decisive pair of opening rounds gave OpTic the early lead, one that was short lived as DRX fought their way back to a 3-3 tie by the end of the sixth round. DRX slowly ground out a back-and-forth first half to head into the second up 7-5.
Five of DRX's seven round wins came as a result of the spike detonations, a testament to the team's excellent post-plant play. A key part of that was Zest's excellent Sova play, who led the map with 12 kills to that point.
OpTic were unable to repeat their pistol success to begin the second half, and soon found themselves down 9-5 with their survival in the match on the line. OpTic answered the call off the back of excellent post-plants of their own, fueled by their Sova player: crashies . They won four consecutive rounds to tie the map up at nine before DRX called its second timeout of the map.
crashies' Hunter's Fury delayed DRX's defuse just enough for OpTic to win the round.
The Korean squad's timeout was not enough to halt OpTic's momentum, which OpTic used to put together two more rounds to take an 11-9 lead. OpTic looked poised to reach map point after just another round, but a flash and 2K into a Viper's Pit by stax finally put DRX back on the board.
This was the first of two clutch plays from stax to keep DRX in the map.
OpTic put up another round afterwards, and, although another clutch round from stax brought DRX within one round of overtime, OpTic were able to close out Icebox in regulation — 13-11.
Victor quietly put together a monstrous performance on the map, tying Zest for the server-wide lead in kills at 21, while also leading outright in assists with 15 and suffering the fewest deaths with just 11 — three less deaths than anyone else on either team. His four first kills helped OpTic put together a decisive +8 first kill difference. All four of his first kills were against DRX's two star fraggers, MaKo and BuZz , helping his team shut them down in an uncharacteristically weak map from the pair.
After each team had won their opponent's map pick, the match headed into its deciding map: Split. Just like the previous two maps, DRX began Split on the attack.
DRX opened with another pistol win, their fourth win in five pistol rounds to that point. Following DRX's post-pistol win, OpTic began to put together several rounds in a row to go up 3-2. The two teams traded rounds for the remainder of the half, each pulling out improbable rounds to keep their opponents from getting too comfortable. The score was 6-6 at halftime.
One round after an eco win from DRX, Marved clutched out one in favor of OpTic to keep DRX from building momentum.
Both teams' star players started to come alive in Split's opening half. MaKo led the server at that point with 12 kills, while yay was just behind him at 11. Split proved to be the continuation of the match's theme as a strategic chess match, with both teams utilizing their abilities to the fullest and winning rounds off of clever plays.
The second half started with a comfortable pistol round win for OpTic to put them in the lead — a lead they built with a crashies ace on the post-pistol. The teams once again began trading rounds until OpTic looked poised for claiming victory after breaking DRX's economy in the 20th round to go up 11-9. But DRX was unphased, and won their eco round to stay in the match. After allowing DRX one more round to tie the map, OpTic responded with a round of their own to reach 12-11 and match point. Defeat now just a single mistake away, DRX took a timeout.
The timeout proved effective. DRX won the next round off the back of a well-timed peek from Zest to force the final map into overtime.
Zest quickly turned a numbers disadvantage into a round win.
The teams traded rounds in the first overtime, DRX staying alive thanks to heroics from Zest yet again. OpTic once again won the first round of the next overtime, and were able to get down their plant with seconds to spare in the next round so they could close out the map 15-13 and the match 2-1.
yay earned six 3Ks on the map, more than any other player had across the entire match. That included a 3K he capped off with the final kill of the match to win Split.
"I think today there were a lot of personal mistakes on our side, and we weren't as flawless as we usually are when it comes to playing as a team," Zest said. "With that being said, OpTic played a great game today and I think they were a little bit better than what we had actually expected."
OpTic had the first kill advantage in every map for a grand total of +15 across the match. Although DRX were able to turn around disadvantages regularly to clutch out rounds, the difference in opening blows became too much for DRX to surmount.
"I think we have a decent default playstyle, so a lot of the first picks, especially when we're on point in terms of mechanics, go our way," FNS explained, adding that it helps to have a superstar player like yay. Zest also mentioned yay, stating that his aggression and mechanics helped open up many of the rounds for OpTic.
yay led the server in first kills at 14, but his teammate, Victor, finished just behind him at 12.
Zest was the only player in the match to finish with a positive K/D in every map, finishing the day with 20 more kills than deaths. On top of his consistent performance and excellent play in the clutch, Zest also finished the day with the most multikill rounds in the match.
"There wasn't anything in particular that I did," Zest said of his performance, particularly late in rounds and in the match. "But trying to stay calm is something that I always try to do. So I think that sort of mental approach to the game helped me clutch out those rounds."
His performance was a stark contrast to that of teammate Rb , who struggled throughout the day. Normally a reliable duelist player for DRX, Rb finished the match with a -24 kill differential; the next lowest kill differential was a -8 performance from FNS.
The win secures OpTic's place in the upper final and the tournament's top three — an impressive rebound from the team's 2-0 defeat to XERXIA Esports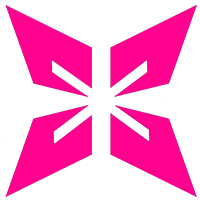 XERXIA Esports Asia-Pacific Rank # Surf Thanachart Rungapajaratkul Crws Thanamethk Mahatthananuyut sScary Nutchapon Matarat foxz Itthirit Ngamsaard Sushiboys Panyawat Subsiriroj on the tournament's opening day.
DRX will play ZETA DIVISION
ZETA DIVISION Japan Rank #2 Laz Ushida Koji crow Maruoka Tomoaki Dep Yuuma Hisamoto SugarZ3ro Shota Watanabe TENNN Tenta Asai in the lower bracket tomorrow. They defeated ZETA 2-0 in the tournament's opening match last week.
"I think, overall, we're not looking like a team that lost," Zest said. "We're pretty confident that we can come back from the lower bracket. It's most likely going to be a rematch, and we're confident we're going to win."
LOUD and G2, both teams who had automatic invites to the playoff stage, played out the other semifinal from different rooms rather than the stage, a necessity after two LOUD players tested positive for COVID-19.
"When you play not on stage, but it's LAN, it just feels off. It's just it's different," G2's hoody said after the match. "It feels like playing an online game. It's kind of disappointing."
Still, he had to accept the circumstances of the match: "It is what it is."
They kicked off their semifinal on Ascent, the same map the first semifinal began on. LOUD entered the match undefeated on the map — including a victory over Team Liquid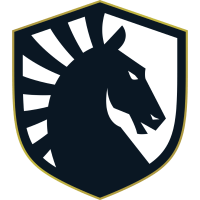 Team Liquid Europe Rank #2 Jamppi Elias Olkkonen Nivera Nabil Benrlitom soulcas Dom Sulcas ScreaM Adil Benrlitom Dreamas Aurimas Zablockis at Reykjavik.
Ascent was LOUD's map pick, and they quickly proved why by beginning the match with six straight rounds in their favor. G2 responded with two of their own and LOUD, unwilling to surrender their momentum, called a timeout in response.
Although G2 won the next round, LOUD were able to begin rebuilding their overwhelming momentum just a round later. They carried that dominance to a 9-3 lead at halftime, giving them some room to work with as they switched over to the defensive side.
The second half began with an exciting pistol round ultimately won by AvovA 's 1v3 clutch. Although he died to a swing directly to his face by Sacy 's knife, he delayed LOUD's defuse just long enough to give his team a fighting chance at a comeback.
Sacy unfortunately took just a hair too long to connect his knife and AvovA's spectral face.
But LOUD did not give G2 another round after allowing them the post-pistol. Brazil's top squad won the final four rounds to win Ascent on a commanding 13-5 scoreline.
Three players from LOUD's side finished with an ADR higher than 190: Less at 205, aspas at 194, and Sacy at 191. The trio ended with 21, 20, and 19 kills ordered the same as they were by ADR, although Sacy finished with the greatest kill differential because he suffered fewer deaths than anyone else in the server.
Both Less's and aspas's performance were despite the pair's inexperience. Less is 17, aspas is 18, and neither of them has competed in a high-level LAN before. According to saadhak , the team's work with their psychologist, plus the calm environment LOUD's three veterans try to foster, contributes to the young duo's cool under pressure.
"I think all of that work gives our younglings a really calm way to play the game," saadhak said.
G2 hoped to turn the momentum around on their map pick, Breeze. They got off to a good start by winning the opening pistol round and used that to build an early 3-1 lead. But LOUD once again began using their attack to put the momentum firmly in their favor, winning four rounds in a row to make the score 5-3 before G2 called a timeout.
The timeout did little to halt LOUD's assault, as the Brazilian side put up three more rounds before G2 finally got back on the board. Up 8-4, LOUD only needed five more rounds to clinch Brazil's first ever top three finish at an international LAN.
LOUD didn't skip a beat to begin the second half, easily taking the pistol. LOUD was able to extend their lead to 11-5 off of that pistol, but G2 began to claw back into the match. The European team won four straight rounds to bring themselves within striking distance at 11-9. But LOUD earned a thrifty win the very next round to give themselves match point at 12-9.
According to hoody, G2 began to make their comeback as he and his teammates began to warm up more and feel their game. As that happened, the rounds became easier.
A pair of clutch post-plant plays, first from AvovA and then from hoody, kept G2 in the game and brought them within one round of forcing overtime. But they weren't able to win the last round they needed, and LOUD closed out Breeze 13-11 and the match 2-0.
"We had a slow start, then we warmed up," hoody said, a continuation of his earlier comment about G2's comeback. "Too bad it was too late."
G2 were only able to stave off LOUD's victory for a couple of rounds.
"I think this game was not so much about the strategy, but just them being on point individually," hoody said. He also said G2 was just not in the "right mood" mentally, referring back to the difference between playing on stage and playing in private rooms.
Once again, LOUD won off the backs of a balanced fragging force as three players — Sacy, aspas, and pancada — all finished Breeze with 20 kills each. Once again, Sacy put together a number of frags while keeping his death count the lowest on the server.
That allowed Sacy to finish with a server-leading +20 difference in kills to death between the two maps, a number made even more impressive by his server-leading assist total of 24. Those numbers combined to give him a KA:D ratio of 3.32.
"I think all of our hard work is finally paying off," saadhak gleefully told reporters after the match.
LOUD's last two wins are the second and third time a Brazilian team has defeated a European team in an official match. The first was earlier this tournament, when Ninjas In Pyjamas

Ninjas In Pyjamas Brazil Rank # v1xen Gabriel Martins xand Alexandre Zizi bezn1 Gabriel Luiz da Costa cauanzin Cauan Pereira Jonn Walney Reis defeated FNATIC

FNATIC Europe Rank #6 Enzo Enzo Mestari Derke Nikita Sirmitev Boaster Jake Howlett Mistic James Orfila Alfajer Emir Ali Beder . That gives the team what saadhak calls "a special feeling."
"It actually feels really, really great because people might say that the first time that we beat Liquid was lucky, but now they can't say that at all," saadhak said.
LOUD are now scheduled for a date against OpTic on Friday. G2, meanwhile, will have to fight off Paper Rex tomorrow to avoid elimination.
"I believe in us," hoody answered when he was asked if his team has anything to be worried about after their defeat. "We will be playing on the stage again, so the mood will be better — like everyone will have energy. I think we just have to focus on being on point individually and we should win."
Looking Ahead
Tomorrow will feature two lower bracket matches to finalize the tournament's top four. After those matches end, Masters: Reykjavik will go on a three day break before it picks back up on Friday.
Tomorrow's matches are:
Header photo by Lance Skundrich/Riot Games