DRX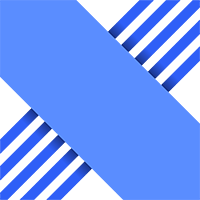 DRX Korea Rank #1 stax Kim Gu-taek (김구택) Rb Goo Sang-Min (구상민) Zest Kim Ki-seok (김기석) BuZz Yu Byung-chul (유병철) MaKo Kim Myeong-gwan (김명관) Foxy9 Jung Jae-sung (정재성) and OpTic Gaming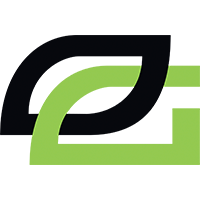 OpTic Gaming Inactive have moved on to the upper bracket semifinals at Masters Reykjavik, beating Paper Rex

Paper Rex Asia-Pacific Rank #1 CigaretteS Patiphan Porsi mindfreak Aaron Leonhart Jinggg Wang Jing Jie f0rsakeN Jason Susanto Benkai Benedict Tan d4v41 Khalish Rusyaidee and The Guard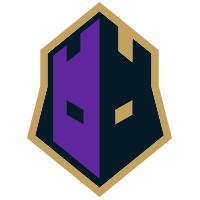 The Guard North America Rank #5 trent Trent Cairns , respectively, 2-1.
Paper Rex and The Guard are not yet out of the tournament and will be facing each other in the first round of the lower bracket, scheduled for April 16.
(Photo by Lance Skundrich/Riot Games)
APAC could finally rest. Today was the day Paper Rex entered the server, being held to high standards as the region's nearly-uncontested #1 seed after XERXIA Esports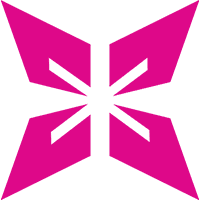 XERXIA Esports Asia-Pacific Rank #34 702 RoLEX Warittorn Kalanukan aLerT Wattanachok Yingnakorn bnwyarb Surf Thanachart Rungapajaratkul . But they wouldn't have an easy opening match: Paper Rex's first Masters Reykjavik game was against DRX, who are on an immaculate streak and had only lost three maps this year.
"I'm not going to lie, I'd say we've been doing a pretty poor job of humbling ourselves in terms of realizing that it's a different ballgame overseas," Benedict "Benkai" Tan said. "I felt that we were too comfortable in the APAC region because we didn't really lose as much as we should have. As the IGL, I feel that losing is really important, it humbles us and teaches us what we have to fix. I guess coming here is like a wake up call."
At the same time, Benkai is thrilled the team is returning to LAN. Besides going to Champions, coming to Iceland was the objective they had set upon themselves since adding Wang "Jinggg" Jing Jie.
Meet your future APAC overlords. (Photo: Lance Skundrich/Riot Games)
DRX chose Haven to kick off their series, a map they've only lost seven times in 60 played. Despite losing the pistol round at the hand of a 3K from Jinggg, who surprised everyone with a Reyna pick, and another one due to a technical pause, DRX climbed to a solid 6-2 result. Paper Rex reeled two rounds back in, but Kim "MaKo" Myeong-gwan (김명관) knocked down three to give his team the 8-4 half.
"We realized, practicing here over the last week, that our original agent comp that we wanted to run wasn't really suiting our playstyle that much," Benkai said, regarding the Reyna pick. "Jinggg was a bit uncomfortable with the agent he was playing and we had him change back to what he was originally comfortable with, which was Reyna."
MaKo was on top of his game for the first half of Haven, boasting a 2.37 KD ratio and 19 kills. But in the second half, Paper Rex met DRX's advances with full force. After losing three rounds, DRX took a time out but f0rsakeN and co. were the ones to come back in with aggressive plays, closing the gap in the scoreboard to 10-10. Aaron "mindfreak" Leonhart clutched against two to place his team ahead and Paper Rex denied a clutch from Yu "BuZz" Byung-chul (유병철) to reach 12-10. The following round, Jinggg burst onto the C site and dropped four players to give his team the 13-10 win.
"We anti-stratted how they approach their attacking side on Haven and we figured that, if we can find the right timings to push with all of these aggressive [agents], it would be too much for them to even execute into the site. That was pretty much our game plan for the entire map of Haven," Benkai said.
Goo "Rb" Sang-Min (구상민) told the Spanish broadcast that they blamed the Haven loss mainly on personal mistakes, which left the team quite disappointed.
Say hello to my little friend Jinggg.
Paper Rex opted to pick Bind and found a 3-1 start. Kim "stax" Gu-taek (김구택) found an ace clutch on round five which propelled his team into a six-round streak. Paper Rex called a timeout while 6-3 down, but DRX kept their form. BuZz took three to give his team their seventh point, with DRX winning two more for a 9-3 half.
After switching sides, DRX found the pistol round, but Paper Rex bought back in the second round of the half to keep themselves steady at 10-4, winning three more rounds for a 10-7 scoreline. The teams traded two rounds, placing the score at 11-8. stax eliminated three players to place DRX on map point, with a 1v2 from BuZz on a B defense sealing the map 13-8.
"Although it may look like, statistically, that Bind is a map that we're not very good on, we've actually been practicing and going over what we can do better on Bind. I wouldn't say Bind is a really weak map for us," Rb said.
Regarding the map loss, Benkai pointed out the team's overeagerness to set the tempo. As a result, Paper Rex weren't able to adjust to DRX's timings and map control. The IGL also felt some disconnect within the team resulting from, maybe, wanting to close out the game.
"I wouldn't say that we brought the emotions from map 1 over into map 2. I made sure that, when we were in the ready room, I sat everybody down and told them the job was not done yet," he said. "I put them in a mental space to not be too excited and not try to win the game on their own. Maybe it's just inexperience coming into it, because it's still the second international event for the majority of my team and for Jinggg it's his first one."
Practicing is one way to say it...
Moving to the Ascent decider, DRX seemed in full control of the map. The Korean squad took the first five rounds. After Paper Rex put three rounds on the board, leaving the score at 6-3, DRX called a timeout, which furthered them to a 9-3 half that was dominated by BuZz's 20/6 KD.
"Before every game, I always tell the team that it really doesn't matter if we win or lose no matter what the score margin may be," Benkai said. "Even though we were down by a lot, we always knew that we could come back into the game. That's why we always have this 'never say die' attitude, because we've done these kind of comebacks before and we knew that we could do it again if we just played well to our game."
After DRX won the pistol, BuZz single-handedly took down four on B to put his team at 11-3. Paper Rex then replied with four rounds, two of those enabled by plays from Benkai. DRX pulled out an eco win to find match point, dropping just one more round before calling a timeout. At 12-8, MaKo once again proved his worth by spraying down three players on A, ending the match and locking in their semifinals place.
"I'll give props to DRX. They had a pretty stonewalled defensive half that we really couldn't break through towards the end," Paper Rex's IGL said.
MaKo and BuZz were DRX's point men today. While the latter's +24 differential and 12 first bloods — as many as duelist Rb — stands out, MaKo shines in just about every other area. He ended today's match with 182 ADR and a 91% KAST, opening up 10 rounds in the process. More notably, he went +17 in duels against f0rsakeN alone.
"We actually took a map off them this time. I felt that we were in a pretty good position to actually take the entire series, but I felt we just couldn't adapt to what they had on Bind fast enough," Benkai said. "After they regained their composure on the second and third maps it was pretty hard for us to get our feet back into the game. I'm pretty sure that's why we ended up losing."
Paper Rex are not yet out of the tournament. While DRX remain in the upper bracket and move on to its semifinal, the APAC representatives will play in the lower bracket against The Guard.
"I think I speak for the entire team when I say that we want to face The Guard, just based on how they're the new kid on the block. They came out of nowhere and just swept the entire NA scene this year, and it'd just be fun for us to be able to experience that."
The Guard and OpTic are no strangers to each other. They faced each other in North America's Challengers bracket twice. OpTic won the first match 2-0, but The Guard replied with a 3-2 in the grand final to secure the region's first seed coming into Iceland. Now was OpTic's chance at revenge, but these teams know each other.
The Guard and OpTic are no strangers to each other. (Photo: Colin Young-Wolff/Riot Games)
"I don't think there's any extra want or need [to prove we're superior to OpTic]. It's not like we want to come in and lose," Matthew "mCe" Elmore said. "We do a good job, we're ready for it. Throughout the week we talk about things, we make adjustments mid-match. Every match we come into, even if we don't win, we're going to make you beat us."
Some may have doubted The Guard for being such a young team, but their dedicated preparation has the squad fresh for overseas LAN competition. According to mCe, the lack of crowd is a much-needed aid for the team, who have set protocols, situations, and even breathing exercises in place to rid them of LAN nerves. Having played in a "mock LAN setup," as mCe calls it, at The Guard's facilities in California, has also gotten the team used to playing together.
"Myself having a calming voice most of the time when I'm on timeouts and things, I reassure them and remind them of the things we need to do. Pressure doesn't exist unless you make it. Nerves, in my opinion, aren't real unless you acknowledge them," the coach said. "The thing we've been talking about this week is that people show up to their first LAN all the time, they drop 40 and they become known LAN players. We have California players with bad ping, so we kind of already are LAN players. We're used to playing on shit internet, so coming to LAN is pretty easy for California guys."
OpTic opened up Icebox, their opponents' pick, with an 8-2 scoreline, enabled by three yay plays in quick succession, as well as 3Ks from Victor "Victor" Wong on round four and nine. Jaccob "yay" Whiteaker, who capped his brilliant first half with a 3.8 KDA ratio, slew two players on a B defense to give his team the 9-3 half.
But The Guard weren't about to let Icebox go without a fight.
They replied by winning four retakes in a row, with back-to-back 3Ks from Ha "Sayaplayer" Jeong-woo (하정우) narrowing the scoreline to just 9-6. At that point, OpTic called a timeout, and dropped one more round. The #2 NA seed then climbed to 11-7 with a 1v1 from Jimmy "Marved" Nguyen, quickly wrapping it up afterwards 13-7.
"Partway through Icebox, we started clicking. We started not playing back, we started playing in their faces a little bit, so despite losing Icebox it was really important for us to rattle off the rounds we did [win], and realize that we can compete and do things like that. The loss was bad, but it happens. They were very prepared for us, and we came out very timid and scared in a lot of situations. And yay is just… yay… I mean, there's no way around that."
When yay does yay things you can't reply.
The Guard's coach wanted his team up and ready for map two as quick as possible, as international pride wasn't the only thing at stake. The Guard wanted to prove why they are the best Haven team in the region.
Teams at Masters Reykjavik get five minutes between matches to talk amongst themselves. This time, mCe said, those five minutes were not necessary. The Guard's players were in the right mental mindset for OpTic's upcoming Haven pick, one that left The Guard comfortable.
As such, The Guard ran up to a 4-1 scoreline. With a busted economy, yay's Tour de Force proved key in converting an eco win, which OpTic used to tie the game up at 4-4. Despite a timeout from OpTic when down 5-4, they weren't able to salvage the half and The Guard finished it ahead 7-5.
"The first thing I saw when I saw them [play] is that we were warmed up. That's it," mCe said.
Now defending, The Guard managed the first two rounds and decided to call a timeout, to make the most of their economic advantage. Sayaplayer used his Blade Storm to take three down, as his team quickly climbed to a 12-6 map point. OpTic managed just one more round, before Michael "neT" Bernet's Chamber sniped four to close the map out 13-7.
The Guard showed up strong to Fracture. Strong plays gave the team a 4-0 start. OpTic interrupted that streak by taking a timeout and stealing away four rounds. At 5-4, The Guard's mCe stepped in and called for an eco play that put his team ahead at 6-4, from where they won an 8-4 half.
It didn't take long for The Guard to reach double digits, enabled by a 3K from Sayaplayer's Marshal on the A site. But, after a timeout, OpTic began to flip the result around. An ace from Marved took the score to 10-6 on round 16, a pivotal one for both teams. Soon after, a 3K from FNS left OpTic at 10-8 and the team quickly reached 10-9.
This round alone turned Fracture around.
Following a lengthy technical pause, neT came back swinging into the map and gunned down three on an A take. OpTic were unaffected, soon tying the game at 11-11. In spectacular comeback fashion, OpTic turned the game around and found the 13-11 win to advance to the upper bracket semifinals.
mCe pointed out Marved's ace round as the defining moment of the match. Though blaming mental exhaustion, The Guard's coach was quick to not discredit OpTic, who showed up to Fracture with good reads and setups to counter their opponents' game.
"We had the game won. It was 10-5, the mental exhaustion… valyn did not run around the corner to get out of the Brimstone ult, we didn't drop the wall on that execute like we were supposed to, and that's where the nerves and stuff come in," mCe said. "We had that one, if we had just side-stepped the Brimstone ult and mental exhaustion, it being late at night, got to our guys unfortunately.
Even in loss, Sayaplayer was the man of the hour today. The Korean Jett finished the match with a +29 differential, the largest in the playoffs so far. He also opened up 15 rounds, the most across both teams. Sayaplayer also held a 78% KAST, the same as valyn, the highest in the server.
With this loss, The Guard have been relegated to the lower bracket. The team now has to face Paper Rex if they wish to remain alive in Masters Reykjavik. mCe only expects one thing from the game:
"Chaos," he said. "They play pretty interfaced at times, they have good setups and things like that. We're a 'dare you to stop it' style of team sometimes, so it's going to be a clash of two different styles on certain maps, and I'm kind of excited for it. Paper Rex is an excellent team, they have really bizarre stuff that they look sick on, man. Their Bind looks good, they've got the Yoru and it's hard to play against that stuff so we're going to watch that and be ready for them."
"We can't overlook any of these teams, all the teams at this tournament are top class. We definitely need to do our homework, I'm going to be up late tonight, it's going to be an early morning… I'll get them ready though."
Looking ahead
Masters Reykjavik returns tomorrow for its sixth straight day of play. Two teams are up for elimination in tomorrow's lower bracket matches.
Tomorrow's games are: