MAD Lions
MAD Lions Europe Rank # xms Alexandre Forté Br0die Jack Emmott doma Domagoj Fancev KRAY Calum Knight Polvi Niko Polvinen have acquired the TENSTAR
TENSTAR Inactive Br0die Jack Emmott KRAY Calum Knight Polvi Niko Polvinen xms Alexandre Forté doma Domagoj Fancev Valorant roster, confirming reports of the move last month.
MAD Lions English 🇬🇧
@MADLions_EN
TENSTAR has been a staple of European Valorant, making their mark in Stage 3: Challengers by beating contenders such as Team Heretics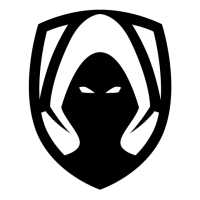 Team Heretics Europe Rank #9 snikk Sebastian Kamiński PoPiFresH Mario González keloqz Cista Wassim lowel Christian Garcia Antoran grubinho Grzegorz Ryczko in the open qualifier and Team BDS
Team BDS Europe Rank #10 bramz Bayram Ben Redjeb kAdavra Thomas Johner logaN Logan Corti rodeN Rodolphe Bianco juseu Elric Belland in the first round of Challengers 2. However, the squad finished outside of the top two, the requirement for a Masters: Berlin berth.
Despite bolstering the squad with former Fnatic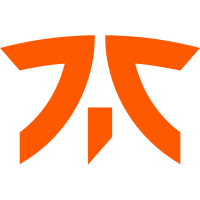 Fnatic Europe Rank #6 Enzo Enzo Mestari Derke Nikita Sirmitev Boaster Jake Howlett Mistic James Orfila Alfajer Emir Ali Beder and Alliance
Alliance Europe Rank #20 Nille Nichlas Busk MALFOy Claes Søgaard kodazy albert Albert Mikkelsen SEIDER Mathias Seider players doma and xms respectively, TENSTAR failed to qualify for the 2022 VCT circuit. Instead, they qualified for VRL Northern Europe: Polaris, where they were one map shy from VCT Promotion after a heartbreaking loss to EXCEL

EXCEL Europe Rank #61 Moe40 Muhammad Hariff chiwawa Egor Stepanyuk paTiTek Patryk Fabrowski FoxieGG Tyler Lowton ALIVE Gilad Hakim .
Now under the MAD Lions banner, the team will compete in Stage 2 of VRL France, which is set to begin on May 9.
The MAD Lions
MAD Lions Europe Rank # xms Alexandre Forté Br0die Jack Emmott doma Domagoj Fancev KRAY Calum Knight Polvi Niko Polvinen roster is officially: