DRX
DRX Korea Rank #1 stax Kim Gu-taek (김구택) Rb Goo Sang-Min (구상민) Zest Kim Ki-seok (김기석) BuZz Yu Byung-chul (유병철) MaKo Kim Myeong-gwan (김명관) Foxy9 Jung Jae-sung (정재성) have become the second group stage team to lock in a Masters Reykjavik playoffs spot, after beating Ninjas In Pyjamas

Ninjas In Pyjamas Inactive 2-0. NIP are not yet out of the running.
OpTic Gaming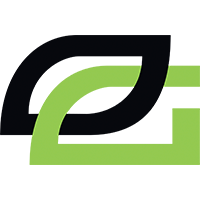 OpTic Gaming Inactive have also advanced to the decider rematch against XERXIA Esports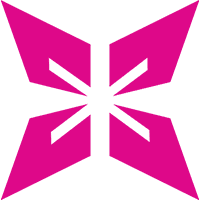 XERXIA Esports Asia-Pacific Rank #43 RoLEX Warittorn Kalanukan aLerT Wattanachok Yingnakorn LBY Eisuke Kuraoka KRX Jirayu Samnual Surf Thanachart Rungapajaratkul after defeating KRÜ Esports
KRÜ Esports Latin America South Rank #2 NagZ Juan Pablo Lopez Klaus Nicolas Ferrari Melser Marco Eliot Machuca Amaro xand Alexandre Zizi DaveeyS Santiago Galvis Ruiz axeddy Carlos Alberto in their group's elimination, while ZETA DIVISION
ZETA DIVISION Japan Rank #1 Laz Ushida Koji crow Maruoka Tomoaki Dep Yuuma Hisamoto SugarZ3ro Shota Watanabe TENNN Tenta Asai won against FNATIC

FNATIC Europe Rank #2 Leo Leo Jannesson Derke Nikita Sirmitev Boaster Jake Howlett Chronicle Timofey Khromov Alfajer Emir Ali Beder , in the second victory for an all-Japanese team at an international event and will face NIP for the final playoffs spot.
Fans expected one of the teams to be here, but they did not expect the other. Out of over 15,000 Pick 'Ems, 13,400 predicted DRX would be here. However, only 1,380 had NIP winning their opening duel against Fnatic. Both teams opened Masters with scary performances by winning their respective matches without dropping a map.
"Expect a really strong DRX, but also a really strong NIP," Alexandre "xand" Zizi said yesterday in anticipation for the match.
The DRX squad that entered Icebox today was unchanged from the one that faced ZETA in Masters Reykjavik's opening day. They won the first two rounds, with NIP finally getting on the board after buying rifles. DRX were unfazed and pressed on, with successive 4Ks from Zest and Rb placing the team on 7-1.
NIP's xand struck down three on ninth round to get his team a second round, but DRX's Kim "stax" Gu-taek (김구택) quickly replied by denying Walney "Jonn" Reis a clutch, later elevating the scoreline to 11-2. NIP bought back to win a third round, while xand killed four the following round to place NIP at 11-4. Rb clutched against two to find map point for DRX, with the team closing the map out soon after 13-4.
"I think they're a step ahead when it comes to the organization," one NIP player said. "They're a really organized team but today, I think it was a lot more a collective mistake of ours than just them being better. I think we went wrong in some aspects, but they really are well-organized.
Not the first time we've seen a player resting during a technical pause
Given Breeze was DRX's pick, NIP were now put in a tough situation. Contrarily to Icebox, NIP won the first two rounds but then faced an uphill battle once the rifles were brought out. Kim "MaKo" Myeong-gwan (김명관) and Cauan "cauanzin" Pereira each took down three to keep the result at 3-3, prompting a timeout from DRX. That led Korea's representatives to building 6-4 lead, one MaKo helped to solidify with a 3K that gave DRX the 7-5 half.
NIP won their second pistol of the series and xand's Chamber followed that up with a 4K that tied the score at 7-7. The Brazilian squad couldn't get much more done, as DRX climbed to match point at 12-7. xand took down four players once more to get his team the eighth point, but the match ended soon after with a 13-8 from DRX.
Although DRX's win has placed them in the playoffs, NIP's run is not over yet. They'll be facing ZETA, who won Group A's elimination match.
"Our confidence is unchanged," xand said. "We tried some different things in this game and it came out wrong. But our confidence is unchanged, regardless of our opponent. Today, we learned a big lesson that we'll take into tomorrow."
Someone warn bezn1 a smoke won't protect him from a FRAG/ment.
Both OpTic and KRÜ had failed to live up to their expectations in each other's opening match. While OpTic were the clear favorites in the eye of the public in their match against XERXIA, KRÜ's performance didn't live up to what many expected after their top four run in Champions.
"We just took more of our time compared to the first game that we played," Pujan "FNS" Mehta said. "It's been a while since we played on LAN today so there were a lot of rushed decisions, a lot of missed comms, mainly the communication was an issue, which we changed today. It was definitely not an issue today."
Entering today, KRÜ's first rounds showed some breaths of hope for the squad, winning the pistol and the following round of Bind. OpTic quickly bounced back into the game by winning the next seven rounds, three of those via retake scenarios. KRÜ took a timeout in the final stages of the half, but it only resulted in two more rounds before the scoreline reached 8-4.
"Our composition has a lot of utility that can clear angles and we had really good communication today," Jimmy "Marved" Nguyen said, echoing his IGL's words. "It was easy to narrow it down to where they were in the end of the retakes. It was mostly our teamwork and, obviously, the abilities and everything else."
OpTic then won the pistol, with yay and Marved pulling back a 2v5 to give their team double digits. KRÜ paused again, but were only able to win one round before the map concluded 13-5.
Bind was Jaccob "yay" Whiteaker's playground. On Chamber, he reached nearly 390 ACS, with a 2.72 KDA marking his start to the series.
Despite not playing Omen for a long time, Marved still has some tricks up his sleeve.
Despite being their opponents' pick, KRÜ started Ascent off with a positive 4-1 scoreline. Marved aced in a 1v3 clutch to get his team a second round, with FNS following that up with a 1v2 clutch that placed the score at 4-3. Both teams kept it close for the remainder of the half, but it ended favoring KRÜ 7-5.
The score was soon tied at 7-7 thanks to a Marshal 4K from yay. Once KRÜ reached 9-8, OpTic took a timeout to try and find the lead for the first time in the game. Austin "crashies" Roberts took down three to tie the scoreline and OpTic secured a 10-9 lead thereafter. KRÜ put in their own timeout, but it resulted in just a round. OpTic held back a B push to find 11-10, yay gunned down four to put his team on match point, and the team closed out the map and match with a 13-10 win.
"It was mostly a lack of preparation. We didn't train in the optimal conditions back in our regions and that's not an excuse, but something we have to learn from," Nicolas "Klaus" Ferrari said. "We took some bad habits, obviously having to travel to Mexico City was stressful for us, and then having to come all the way here to Iceland and train here. We didn't really have the opportunity to prepare that well."
Despite yay's stellar performance on Bind, he showed up much more muted to Ascent, finishing it with 140 less ACS than the first map.
Muted or not, yay can still put on a show.
"Honestly, it was me getting a bit tired. Prior to this there was a technical pause with a few different issues and I was sitting around for like two hours and I was getting a little hungry and a little tired after playing so much and playing an intense series," yay said. "I think I just lost focus and started making some weird errors and whiffs and stuff like that. I should normally get these kills, but I wasn't as focused as I normally am."
Their defeat means KRÜ is the first team to be eliminated. OpTic will go on their group's decider match, seeking revenge against XERXIA.
"As a team, we're pretty confident. We know all the little gimmicks that [XERXIA] do and we're just going to work on ourselves," crashies said.
Just over 1,000 people picked Fnatic to lose their opening match and face elimination so early in the tournament. But after a 2-0 loss to NIP, that's exactly the position Fnatic entered the day in. ZETA DIVISION, on the other hand, got off to a rough start in Masters Reykjavik, winning just five rounds across the two maps they played against DRX.
"We're good at Fracture and have confidence in it," coach Motoyama "XQQ" Hibiki said regarding picking Fracture. "After the first win in EMEA VCT, Fnatic had been banning the map. So, with the new roster change and that ban, we thought they hadn't had enough experience to play it and it'd be a difficult map for them."
Ushida "Laz" Koji had noted DRX's set plays and teamplays were much more polished than their own in the opening match. As such, entering Fracture, ZETA DIVISION tried to correct for their inaugural performance. A solid start to the map elevated the Japanese squad to an effortless 9-3 half, carried by Laz's 16/6/2 KDA.
ZETA won the second half's pistol, giving themselves hope for a quick end to the game. Fnatic bought back though, and stole the next two rounds with a 3K from Joona "H1ber" Parviainen. Shota "SugarZ3ro" Watanabe clutched against Jake "Boaster" Howlett and Enzo "Enzo" Mestari to find an 11-5 lead. He threatened a deadly 1v4 with the Sheriff but Fnatic hung on to find their sixth round. Not to be outdone, SugarZ3ro replied with a 3K in the following round to reach map point.
Fearoth clutched just one more round to keep Fnatic alive, as ZETA stormed onto the A site the following round to claim a 13-7 win.
Those three rounds weren't the only ones SugarZ3ro shined in, as he was noted throughout Fracture. On Astra, ZETA's controller ended the map with an astronomical 95% KAST.
Don't get in the way of SugarZ3ro's Sheriff.
"We rely a lot on a system that me and Jake develop and work on really hard. I think we have an over-reliance on that system and Derke, essentially," Jacob "Mini" Harris said. "We rely too much on Derke and we rely too much on that tactical system for us to win, and I think going forward that's something we need to think about as a team."
Despite that, Mini didn't shy away from crediting their substitutes H1ber and Fearoth. Fnatic's coach even went as far as to say the two players might have been the best of the team at Masters Reykjavik, but the lack of Nikita "Derke" Sirmitev and Andrew "braveaf" Gorchakov "destroyed everything."
Even though they lost the opening map, Fnatic rested their hopes on their Icebox pick. Off the back of his stellar first map, SugarZ3ro clutched against two to give his team the pistol round, but Fnatic replied by chaining four rounds, giving them a 4-1 lead. Laz single-handedly gave ZETA two rounds to stop Fnatic from running away with the half, as back-to-back 4Ks from Tenta "TENNN" Asai and SugarZ3ro tied the half at 6-6.
Fnatic won the first three rounds of their defense, but ZETA didn't let them accrue a large advantage. Several multikills from both sides kept the map tight. With Fnatic up at 11-10, ZETA won a flawless round that tied the scoreline. A sneaky B site take finally placed ZETA ahead 12-11, with Yuuma "Dep" Hisamoto then clutching against two to find the first international win for an all-Japanese team.
ZETA DIVISION were previously close to victory in Masters Berlin's group stage, when they took KRÜ to a third map. Six months and a restructuring later, they've finally done it.
"We have been waiting and longing for this win for the longest time. To be accomplishing one of our goals coming into Masters leaves us very proud and very happy," Laz said. "We had been longing for this win since the loss in Berlin," his teammate crow added.
Glory, at last, for ZETA DIVISION.
Fnatic's Mini pointed to Laz's Chamber, who had a strong showing on the map, as a problem for them. The coach also noticed holes and lack of understanding in their recent composition change, which, when coupled with their short time to practice, caused some difficulties today.
As one of only three players with a positive differential, Laz had an outstanding performance on Icebox. On Chamber, he punched his way to a 1.82 KDA and 338 ACS, also scoring a 92% KAST.
Boaster praised ZETA for their lack of fear and hesitation in Masters Reykjavik, when compared to their previous international outings.
"They stepped up to the challenge, that was the most admirable thing, they proved why they deserve to be here as well," he said. "I hope they also have a really exciting game against NIP. They made full-confidence plays and were abusing our weaknesses, which was taking map control. They traded together pretty well as well."
The meaning of today's win wasn't lost in the Japanese broadcast.
Though ZETA DIVISION take their victory lap after a long day of competition, their fight isn't over yet. They'll have to face NIP tomorrow in the group's decider, who themselves beat Fnatic in the group's opening match.
Looking ahead
Masters Reykjavik's group stage concludes tomorrow. A two-match day will host each group's decider to lock in the final two playoffs slots.