Guild Esports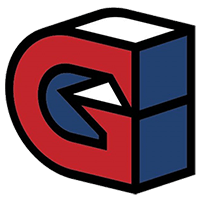 Guild Esports Europe Rank #7 Sayf Saif Jibraeel Yacine Yacine Laghmari bonkar Malkolm Rench draken William Sundin Leo Leo Jannesson sees the return of Saif " Sayf " Jibraeel to his former teammates, with André " BARBARR " Möller set to coach the squad.
Guild
@guildesports
Sayf has been rumored to be the fifth member of Guild for over a month now. A report put out by Guillaume "neL" Rathier indicated the swede to occupy Filip " goffe " Gauffin's spot, who was the Cypher and Killjoy of Guild throughout First Strike.
He had initially been sighted practicing with the team on the day of neL's report but no official announcement had been made yet, despite goffe being officially removed from the team on Dec. 30.
The team's first coach is BARBARR, who leaves behind an over 10 year-long career in CS:GO. There, he was widely known as one of the best talents of the game, especially during his stint in Epsilon Esports from 2016 to 2018. Following his fall from grace and some time with x6tence Galaxy, the swede transitioned to a coaching role.
Sitting in the backlines, BARBARR's time was spent coaching Team Ancient and then ex-Epsilon Esports. His last year in CS:GO was spent with the spanish Wygers squad, with whom he went to tournaments like the RTP Arena Cup, La Copa LVP 2020, as well as the ESL CS:GO Masters VIII and the LVP Orange Unity League.
The newly completed Guild roster is: